15 Ways Businesses Can Keep Up With Trends in the Tech World
Success in any industry, including technology, often depends on how well a company can keep up with the latest news and trends in its field.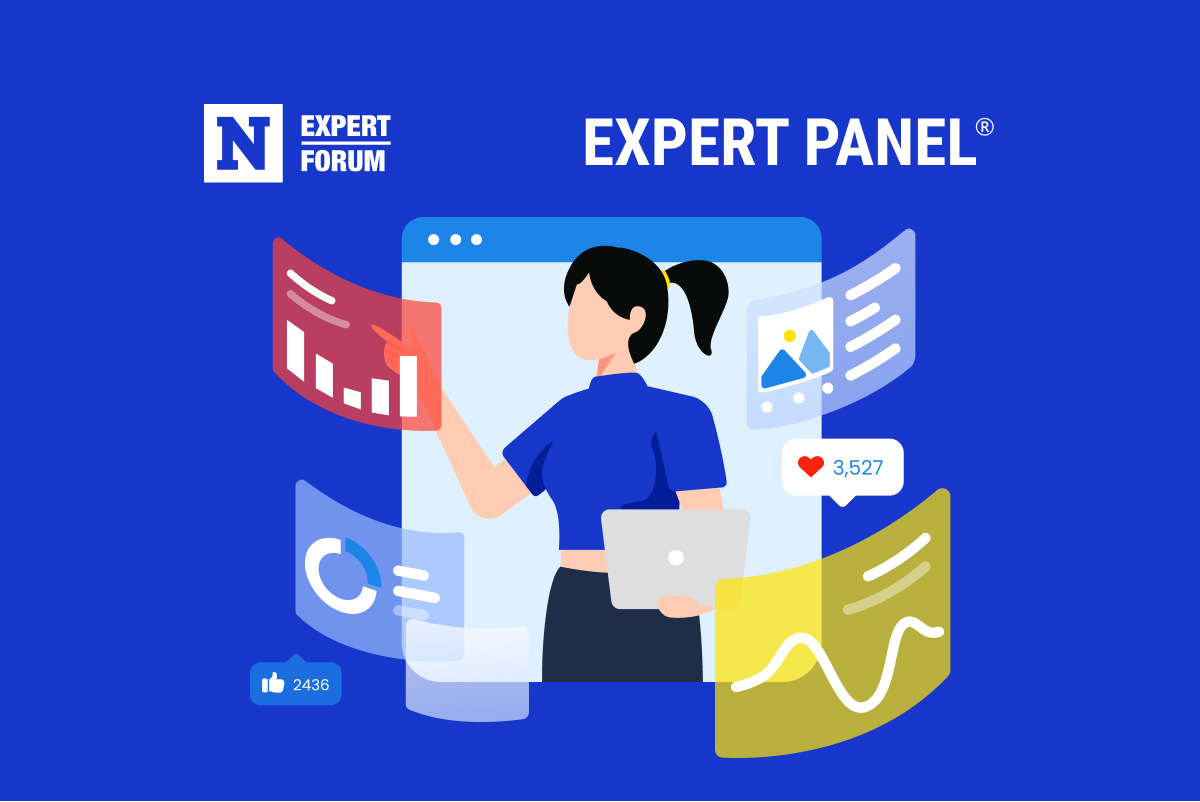 In today's rapidly evolving tech landscape, it's essential for organizations to stay up to date with the latest industry changes to remain competitive and relevant. Failure to keep pace with the latest trends and innovations can result in missed opportunities, loss of market share and ultimately, business failure.
To stay ahead of the curve, organizations need to continuously educate themselves on the latest technological developments, anticipate emerging trends and be ready to adapt their business models accordingly. To help, 15 Newsweek Expert Forum members share some of the best ways for organizations to stay informed about industry changes in tech and explain why doing so is crucial for their long-term success.
1. Use Horizon Scanning
Horizon scanning is the term most often used to monitor changes in technology and disruption. Incremental changes are best done by empowering staff and thought leaders in organizations. Disruptive and real innovation is harder to survey and monitor. With new tools in AI and programming, there are likely good ways to build dashboards for specific areas of interest that should provide insight. - Gene Olinger, MRIGlobal
2. Hire the Right People
It's all about building the right team. Employ and engage "A" players who stay up to date on all of the changes in every part of the organization you need to run well. They will be there to make the best recommendations as your company scales and have the expertise to implement those changes. - Ryan Carrol, Wealth Assistants
3. Network With Other Industry Leaders
For leaders, cultivating a network of other industry leaders and engaging with relevant content is crucial for being on top of new tech trends and innovations. At the same time, having an internal newsletter is key to keeping teams on the cutting edge. Fostering a learning culture and facilitating discussions are all ways to stay informed and identify opportunities to innovate. - Gergo Vari, Lensa
3. Build a Scalable Ecosystem
This is the ecosystem era where one succeeds by building a scalable ecosystem. Organizations must consistently speak with the outside world and engage with outsiders in a meaningful way. This can include startups, academia, media, crowd talent and other disruptive catalysts. - Nitin Kumar, zblocks
4. Help Lead Industry Changes
The best way for organizations to stay updated with industry changes is to help lead them. This can be done by empowering your team to be thought leaders by educating clients via institutional newsletters, webinars, conference presentations, industry articles, blogs, ebooks, authoring books, white papers and more. With this effort, you can not only stay updated with your industry, but also lead it. - Alan Wozniak, Business Health Matters (BHM) Executive Consulting
5. Encourage Team Members to Find Information
Organizations should empower their teams to seek out information and report back internally. Information should be sought from industry conferences, thought leadership publications, one-on-one conversations with peers in the marketplace, speaking with customers and reading industry reports. - Sabina Pons, Growth Molecules
6. Create an Internal Role
Identify experts or advocates in your organization and task them with providing relevant updates. Most leaders in an organization simply don't have the time (or expertise) to stay on top of and understand tech advancements. Identify the right people in the organization and create a process for providing updates to leadership. - Krista Neher, Boot Camp Digital
7. Foster an Innovative Culture
One of the best ways to keep up is by embracing a growth mindset. By fostering a workplace culture that values experimentation and continuous learning, organizations can encourage their employees to embrace new technologies and adapt to changes in the industry. This proactive approach can help organizations stay ahead of the game and compete in any fast-changing tech-based business industry. - Dr. Kira Graves, Kira Graves Consulting
8. Curate, Connect and Be Curious
Follow the three C's of curation, connection and curiosity. First, curate information sources relevant to the trends you wish to track. Subscribe to different publications and people to keep you current. Next, connect with customers and thought leaders on the leading edge. What you read becomes your connection lead list. Finally, be curious by asking questions, forming hypotheses and testing hypotheses to evolve. - Karen Mangia, Salesforce
9. Invest in Online Subscriptions
The best way to stay informed about tech is to subscribe to the email newsletters or online magazines of reputable publications or groups who keep up with it or review it. Wired, TechCrunch and Digital Trends are three that come to mind. I've found that even a glance at their publications helps keep me informed on new items or trends coming down the road. - Baruch Labunski, Rank Secure
10. Talk to Other Tech Users
Don't just read headlines. When you are interested in tech, you have to get a deep understanding of it. Talk to those who use it currently, those in the process of implementing it and (if possible) those who used it and aren't using it any longer. That's how you put together the best picture of a product. A piece of technology can be great and still not be the right fit for your organization. - Brian Katz, Safer School Solutions
11. Share Insights With Others
Network and share insights with clients, suppliers and even competitors. We're all in this together (providing goods and services for the betterment of humanity) and we can learn from one another by sharing insights on emerging trends in technology and other best practices. Find out what works, what doesn't work and, more importantly, what can be the next best solution. - Margie Kiesel, Avaneer Health
12. Read Research From Reputable Sources
The Fourth Industrial Revolution (4IR) includes the mass proliferation of technologies that have changed the way we think, live and work. To stay current with the latest innovations and transformations, organizations can use research from reputable sources, such as the World Economic Forum, United Nations, educational institutions, business leaders and community partners, to give themselves an edge. - Lillian Gregory, The 4D Unicorn
13. Attend Conferences
There are multiple ways to stay up to date, including following industry changes by attending conferences, following tech leaders, participating in online communities, conducting employee training, staying connected with partners, evaluating new products and being aware of relevant regulations. A comprehensive approach to technology helps organizations adapt. - Joseph DeWoody, Valor
14. Speak With Sales Teams
Sales teams speak with customers every single day. They know customer problems almost better than anyone else. If you take the time to hear what they have to say and summarize it, you're going to learn things light years ahead of research and consulting firms. - Doug Robinson, LGCY Power