15-Year-Old Crushed While Doing 'Donuts' With Forklift
A teenager was killed in an accident over the weekend after fooling around on a forklift with friends.
Jayden Dalton, 15, of East Nashville was reportedly hanging out behind Equipment Finders, a construction rental company, with friends when the incident occurred. Dalton and friends had somehow managed to get a forklift running and began to ride around with it, according to the Metro Nashville Police Department. A witness alleged that Dalton was doing "donut" maneuvers in the parking lot.
During this joyride, the forklift overturned and crushed Dalton under its considerable weight, ultimately killing him. Police ruled the incident and Dalton's death to be an accident. In a GoFundMe post, Dalton's family claimed that the forklift's keys had been left in the ignition.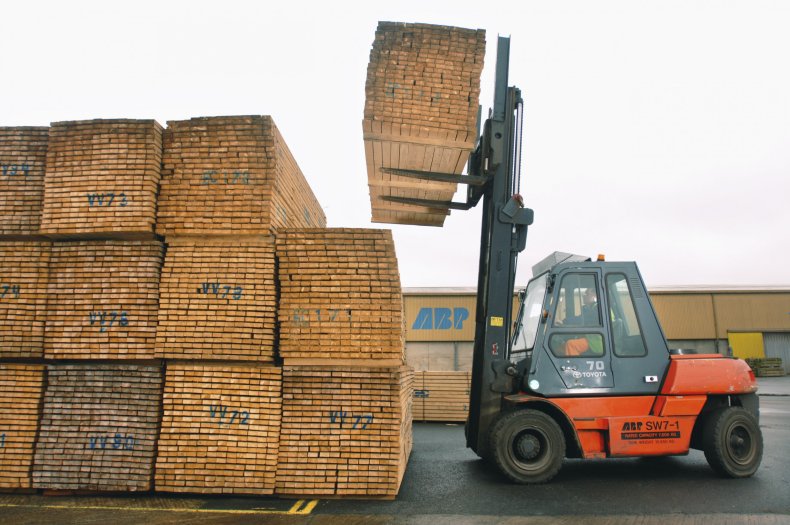 "The kids, I guess they had been riding around with the forklifts playing or whatever, and my nephew he was running around doing doughnuts and so [happened] the machine fell on him when he was trying to actually jump out of the machine, so. And it actually crushed him, it killed him," Latonya Dalton, Jayden's aunt, told station WKRN.
Dalton's aunt also claimed that her nephew had been attempting to jump out of the forklift when it fell on him. His mother, Latasha Dalton, told News 4 that he had hopped a fence to get onto the business' premises on Sunday.
In a statement to the station, Equipment Finders said that it is awaiting the full police investigation before issuing a statement.
"It's hard out here on these streets, these kids, they don't have nothing else better to do," Latonya Dalton added. "As you can see, they'll find something to do if they don't have nothing to do out here... He's very loved by all, everybody loves him. He can sometimes get on your nerves, but he's loved by all."
Dalton was a freshman student at Maplewood High School in the Metro Nashville Public School District, which also released a statement on his passing.
"Our thoughts are with the family and friends of Jaden Dalton, a 9th-grade student at Maplewood High who tragically lost his life in an accident yesterday," the district's statement read. "Our support team has been working with the school to provide grief counseling as they mourn the loss of their classmate."
Latasha Dalton further explained to News 4 her reaction once she got the news of her son's accidental death.
"I just broke down in tears, and I couldn't take it in. It was too hard to swallow," she said. "People are [driving by] honking today, saying sorry for your loss, but that ain't bringing him back. I mean, he was a good child, and I mean everybody loved him."
The Dalton family has set up a GoFundMe page to pay for his funeral arrangements. As of Tuesday night, it had raised $485 of its $8,000 goal.