Fifteen-year-old Jorja Halliday from Portsmouth, England died on Tuesday after suffering from a severe case of COVID-19. Before falling ill, the teen had been scheduled to receive her vaccine on the very same day as her death.
Severe COVID-19 cases are generally less frequent in children and adolescents than in adults, but that doesn't mean that young people are immune from the virus' potentially devastating complications: earlier this year, a CDC study revealed that teens were three times more likely to be hospitalized due to COVID-19 compared to the flu.
According to the Guardian, Halliday died at Queen Alexandra hospital only four days after receiving a positive COVID-19 test result. The teenager, who did not have any underlying health conditions, reportedly took the PCR test after coming down with flu-like symptoms.
She struggled to eat over the next few days due to throat pain, and by Monday, Halliday was unable to eat anything. Despite being put on antibiotics, her health declined. Soon, a doctor examining her found that her heart was beating twice as fast as it should have been.
Halliday was then taken to the hospital for more intensive treatment, but doctors were unable to reverse the damage caused by the virus.
"They [realized] how serious it was and I was still allowed to touch her, hold her hand, hug her and everything else. They did allow me that," explained her mother, 40-year-old Tracey Halliday, to the Guardian. "I'm at the point where I can't comprehend that it's happened."
"It's heart-wrenching because your kids are always meant to outlive you, and that's the one thing I can't get over," she said.
Tracey Halliday described her daughter as a "loving girl" who enjoyed kickboxing and playing music. "She was very active, she liked to go out and spend time with her friends and loved spending time with her brothers and sisters," she said.
Halliday's death was reportedly tied to the strain put on her heart by the virus.
"I was with her the whole time," her mother told the Guardian. "They tried to put her on a ventilator to give her body a chance to recover. Her heart rate didn't [stabilize]. Her heart couldn't take the strain. They worked as well as I think they could medically, but were unable to save her."
She added: "She had the best of care, I know that they did everything they could to save her."
Speaking to the Independent, Tracey Halliday added that her daughter "was going to have the jab...but because she tested positive on Saturday she was isolating."
"When her isolation period was over she was going to get it," she said. "The day that she passed away was the day that she would have had it done."
Halliday's passing has been particularly hard for her four younger siblings. According to Sky News, the teen's 12-year-old sister Julie called her illness a "complete shock."
Julie described visiting Halliday in the hospital: "We started bursting into tears. We sat down, held her hand and gave her hugs and kisses, and I gave her a matching teddy so me...and her have got matching teddies."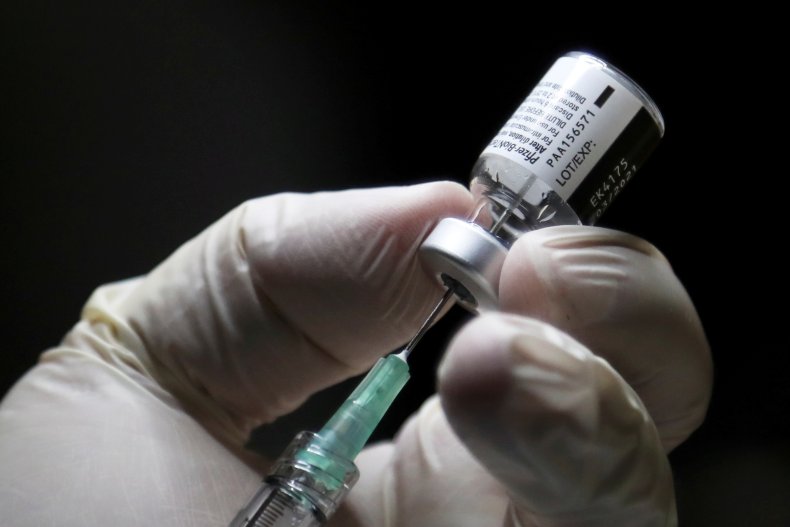 Preliminary findings suggested that Halliday had suffered from COVID myocarditis, an inflammation of the heart muscle. The condition causes the heart to weaken and can result in rapid or irregular heartbeats, heart attack, stroke or heart failure.
In August, a study revealed a link between COVID-19 and cases of myocarditis, particularly in children: compared to their uninfected peers, COVID-19 patients under the age of 16 were 37 times more at risk for developing myocarditis, noted a CDC report.
Uncommon Knowledge
Newsweek is committed to challenging conventional wisdom and finding connections in the search for common ground.
Newsweek is committed to challenging conventional wisdom and finding connections in the search for common ground.