A 15-year-old girl in Florida is on a ventilator after she contracted COVID-19 just days before she planned to get vaccinated.
Tuesday marked Paulina Velasquez's 10th day in the intensive care unit at Broward Health Medical Center, her mother, Agnes Velasquez, told Newsweek. She said the experience has been "hard" for her to go through.
"It's been very hard for me just looking at her not knowing if she's doing OK," she said. "Not seeing her opening her eyes or moving, or telling me, 'Mommy, I'm OK."
Velasquez said it has been difficult to see her daughter "fighting for her life."
"I ask, 'Why is she over here?" she said. "Why is it not me?"
She said Paulina's condition has been improving day by day.
"She's gaining strength and getting better every day," she said. "Going to the doctors, they said that her condition improved a lot. Her blood tests are much better. Her lungs sound much clearer."
She said Paulina has shown so much improvement that the doctors were able to lower her oxygen levels. She expressed gratitude for the doctors and nurses who have been taking care of her daughter.
"They provide such good care to her," she said.
Velasquez said Paulina planned to get the vaccination in late June ahead of the new school year. But she then developed a sore throat and runny nose.
"Everything just started falling down the hill," her mother said.
She urged people to "do the right thing" by getting vaccinated.
"As a mother being at the bedside of my daughter, seeing her in this condition, I would just want to encourage the public to please do the right thing. Vaccinate yourselves if you can," she said. "This virus, it's very powerful."
She said she has received the vaccination and also contracted the virus, but experienced mild symptoms.
Paulina tested positive for the virus on July 11, according to a GoFundMe set up by her family to help pay for the medical bills. She was struggling with fatigue and had walking and breathing difficulties before being hospitalized with COVID and pneumonia, her brother told WSVN.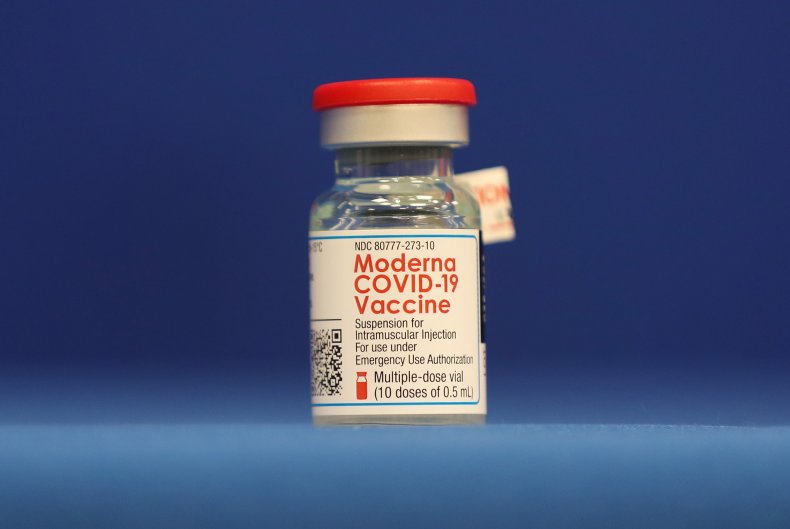 The GoFundMe page describes Paulina as "an amazing person and faithful friend" who is "fighting for her life."
The virus has "rapidly altered her life," it states. "The medical bills are mounting. Beyond the ICU care, Paulina will require a multidisciplinary therapeutic healthcare team to help her regain her basic skills: eating, drinking, walking, and speech."
Her family said that in addition to financial support, prayers are also "deeply appreciated and desperately needed." They have raised nearly $12,000 as of Tuesday afternoon.
Donors offered their support and prayers in the comments.
"I love you Paulina," one donator named Jessica Dimurro wrote. "Please pull through."
Agnes Velasquez said she is grateful for the support.
Public health officials are pleading with Americans to take the COVID-19 vaccine.
"This is an issue predominantly among the unvaccinated, which is the reason why we're out there, practically pleading with the unvaccinated people to go out and get vaccinated," said Anthony Fauci, director of the National Institute of Allergy and Infectious Diseases, on State of the Union Sunday.
COVID-19 cases across the country have been increasing due to the Delta variant in recent weeks. More than 88,600 new cases were reported Monday, compared to 6,789 on June 26, according to data from The New York Times. Florida has been hit particularly hard by the latest surge. On Monday, 18,292 new cases were reported in the Sunshine State.