15-Year-Old Girl Was Planning Attack 'Like Columbine' at School: Police
A 15-year-old Utah girl was arrested after police said she was allegedly planning a mass casualty incident "like Columbine" at her high school last month.
Weber County officials took the student, whose name wasn't released due to her age, into custody after the sheriff's office received a tip from the FBI about a threat towards Webster High School.
Deputies say that they received reports of messages from an Instagram account that contained "terroristic threats including the act of committing a mass school shooting" and "referenced acquiring firearms, and described the act that she was about to perform 'like Columbine,'" according to a warrant obtained by KSL.com
The Columbine High School massacre was a school shooting and failed bombing that took place on April 20, 1999, and resulted in the death of 15 people, including the two perpetrators. At the time, it was the deadliest high school shooting in U.S. history.
The 2018 school shooting at Parkland's Stoneman Douglas High School is currently the deadliest high school shooting seen in the U.S. On Wednesday, Nikolas Cruz plead guilty to 17 counts of murder in the Parkland shooting.
The 15-year-old student in Utah was charged with the use of a weapon of mass destruction, a first-degree felony, on September 30 in Weber County's 2nd District Juvenile Court.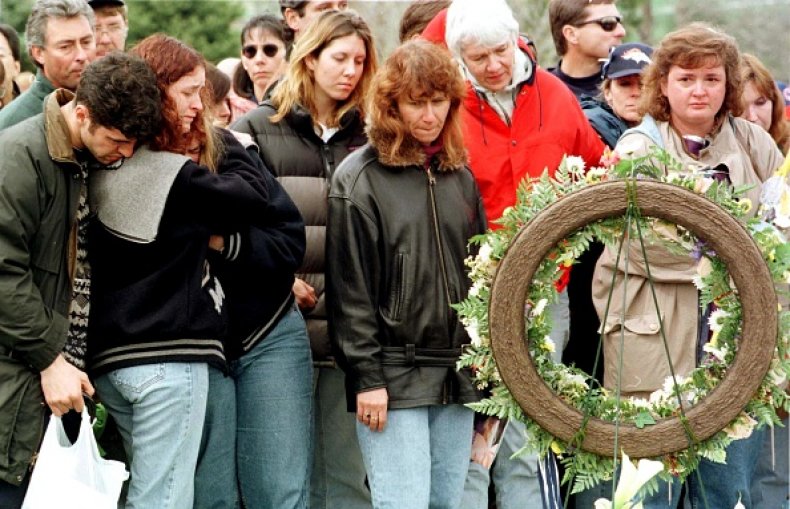 Investigators who seized the girl's phone say they found a Google search containing photos of a school shooter and text messages in which the girl allegedly said "this shooting will be her way to 'make my mark on society.'"
In another app, detectives found a statement in which she allegedly wrote: "I need guns. And I need bullets. And I need alcohol. And I need bombs ... And I need to kill all of these [people]."
The phone also contained a video of the girl reportedly "manufacturing napalm in the driveway of her home" and while a search of her home did not turn up the substance, which can be used to create a bomb, officials say they believe she was in possession of napalm at one time.
An affidavit states that she had been planning the attack for April 2024.
The Webster School District has opened up an internal investigation and says they will take "appropriate action against the student if deemed necessary."
"The threat involved some planning on the part of the student, but there was never an imminent danger to the school or other students," a letter sent to parents read. "Fortunately, early intervention and action by law enforcement foiled any potential acts of violence."