15-Year-Old Arrested After Allegedly Shooting 11-Year-Old Sister by Accident
An 11-year-old girl from Wisconsin was shot and killed at her apartment complex on Tuesday and police arrested a 15-year-old suspect. The suspect's name has not been released.
According to authorities, police and medical personnel were called to the scene after a report of a person who was shot in a two-story duplex in a Fitchburg, Wisconsin neighborhood at approximately 9:30 p.m. When police arrived, they found an 11-year-old victim, identified as Carolanah Schenk, who was transported to the local hospital but later died from her injuries.
On the scene, police arrested a 15-year-old suspect in connection with the shooting. He was brought into temporary custody at the Dane County Jail and was booked on a tentative first-degree reckless homicide charge, according to authorities. On Thursday, authorities said the suspect was moved to the juvenile center and his tentative charge was changed to homicide by negligent handling of a dangerous weapon.
"The Fitchburg Police Department recognizes the community's desire to learn more about this tragic incident," authorities said in a statement. "Because of the open status of this case and future proceedings in the juvenile justice system, we currently cannot confirm some information or share additional details."
According to the nonprofit organization Children's Defense Fund, "For every child or teen fatally shot, another 5 suffered non-fatal gunshot wounds." They also report that one in five guns is sold without a background check which gives more underage people access to guns.
"Gun violence is now the leading cause of death for all children and teens ages 1-19," the CDF said. The nonprofit works to ensure every child has a safe and happy home life and also works to demand stricter gun legislation such as increasing federal funding for gun violence research and requiring universal background checks.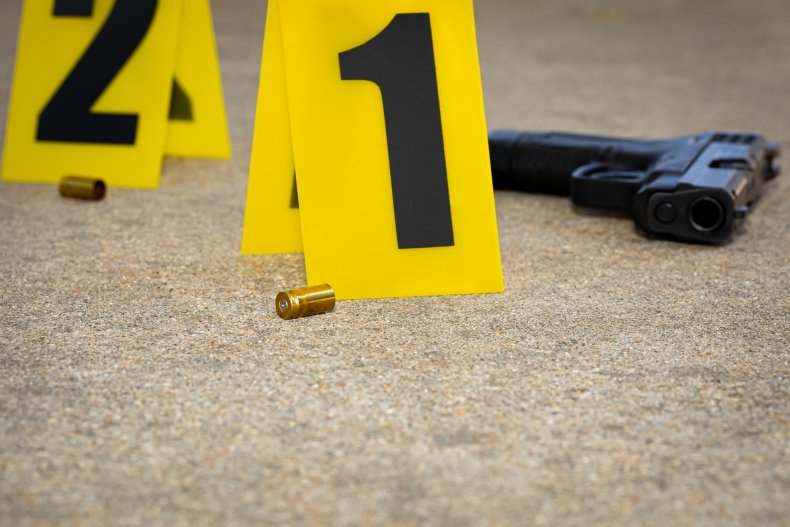 Schenk was a sixth-grader at Forest Edge Elementary School in nearby Oregon, Wisconsin, according to a statement from the victim's parents. "Our daughter loved playing video games with her brothers and father. She loved arts and crafts, loved dogs, and enjoyed posting funny pictures and videos of herself and others on TikTok and Instagram. Our daughter meant the world to us and this has devastated our family."
The family said in a statement on Thursday that the shooting was an accident and the 15-year-old boy involved was their son, NBC15 reported.
"Our attention is now being focused on coordinating our daughter's funeral while at the same time praying that our son is represented and supported," the statement said. "This has been a horrific few days for our family and our goal is to get our son the legal support he needs as this accident has taken an emotional toll on all of us."
NBC15reported that the Oregon Schools Superintendent Leslie Bergstrom sent out a letter to members of the community saying the school district will take the necessary steps to provide resources to those affected by the tragedy.
"Our thoughts and condolences are with Carolanah's family and all in our school community who are impacted by this tragedy," Bergstrom said, according to NBC15.
The Boys & Girls Club of Dane County shared the family's statement in a GoFundMe which has been set up to help the Schenk family pay for funeral expenses and counseling services. More than 444 people have donated since the fundraiser started 16 hours ago. The fundraiser is approximately $2,500 away from the $25,000 goal.
The investigation remains open and active according to a statement released by Fitchburg Police.
Updated 10/01/2021, 1:03 p.m. ET: This story has been updated with statements from the Fitchburg Police Department and the family of Carolanah Schenk.