15 Years After Katrina, What Do We Have the Courage to Change? | Opinion
On August 29, 2005, 1,833 Gulf Coast residents lost their lives when Hurricane Katrina tore through the region. The storm, and the flood that accompanied it, devastated the lives of over 1.5 million who were forced to evacuate, became houseless, lacked access to medical care, lost their jobs or became victims of state violence while trying to survive. While the power of nature doesn't discriminate, Hurricane Katrina and other storms remind us that the impacts are generally borne by poor and marginalized communities.
This pattern of inequitable devastation and loss of life is repeating itself today. Over 180,000 people in the United States have died from COVID-19—and The New York Times estimates the true coronavirus toll is greater than 200,000. More than 9,000 deaths come from Louisiana, Mississippi and Alabama, the three states most impacted by Katrina. And just like Katrina, the pandemic has disproportionately killed people of color, with a death rate nearly four times higher for Black communities compared with white communities.
With both events, many of these deaths could have been avoided if not for systemic racism and the pursuit of profit over the concern for human life. And while we have not yet reached the recovery period from COVID-19, we know that systemic racism is not only a root cause of suffering during climate and health disasters, but also, as we've experienced with Katrina, at the center of rebuilding processes that bring more or fortify existing injustice.
After Katrina, decision-makers, corporate interests and well-intentioned advocates swooped into the region but failed to provide the support needed to make real change and implement long-term solutions. The post-Katrina solution to a lack of safe and adequate housing was to commodify the human right to housing through the Hope VI federal program. Even undamaged public housing was razed, permanently displacing low-income and primarily Black residents throughout the state and the nation.
Although states like Louisiana and Mississippi had been crying out for help with their public school systems for many years, the post-hurricane solution in both states (and Puerto Rico) was to privatize education with public dollars, weakening the constitutional rights of the very communities who fought for a right to equal education in the first place.
For over three decades, Louisiana's largest Native tribe, the Houma Nation, has been in an excruciatingly flawed process of seeking federal recognition. The tribe, with a city named after it, still isn't recognized by the U.S. government, despite being recognized by the countries of Spain and France. The government continues to deny the Houma Nation critical federal resources for recovery and restoration from the storms of 2005, the long-term impacts of the BP oil drilling disaster and the 2020 pandemic.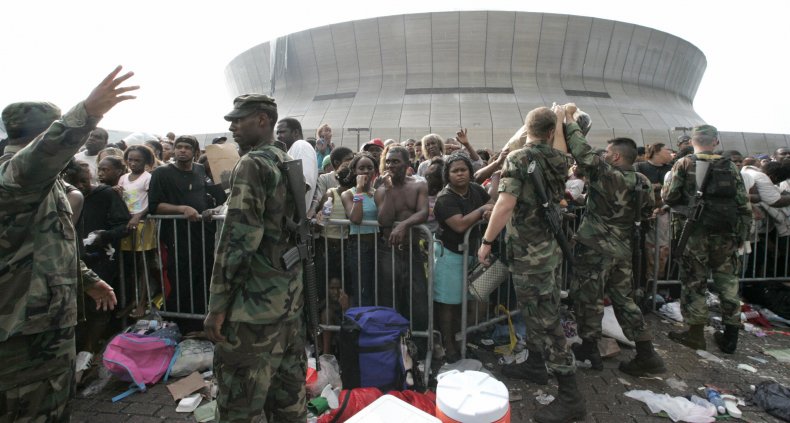 As we face a hurricane season amid a global pandemic, social uprisings and a flawed democracy many have lost faith in, we know that the story of Hurricane Katrina is unfortunately not one of effective disaster planning or equitable recovery. However, it is a story of how our community of resilient people, rooted in a fierce love of home, took on these very challenges of racism, disaster and failed governance—and fought for our right to heal.
On this 15th anniversary of Katrina, we can take away three lessons about community-rooted responses (following the Movement for Black Lives' "invest-divest" framework) to inform how we deal with COVID-19.
First, we should defund institutions that have been a daily occupying force in our neighborhoods and that exacerbate rather than resolve crises. And we have to stop investing in industries that seize control of our land (including housing), water, education and health. Instead, we should invest in infrastructure that makes our communities healthier, like building more programs for mental health and well-being, affordable and toxin-free homes, robust schools and local, affordable healthy food systems.
We should also stop supporting industries that have long polluted our neighborhoods, our water, and our lungs—the very lungs at risk to COVID-19 infections. This includes ending subsidies, such as tax abatements, for fossil fuels or petrochemical plants that not only cost billions in property taxes, but also cost us jobs. Instead, we can take this moment to invest in a just transition that creates real and actual pathways for living wage careers in non-polluting, renewable energy and people-centered economies.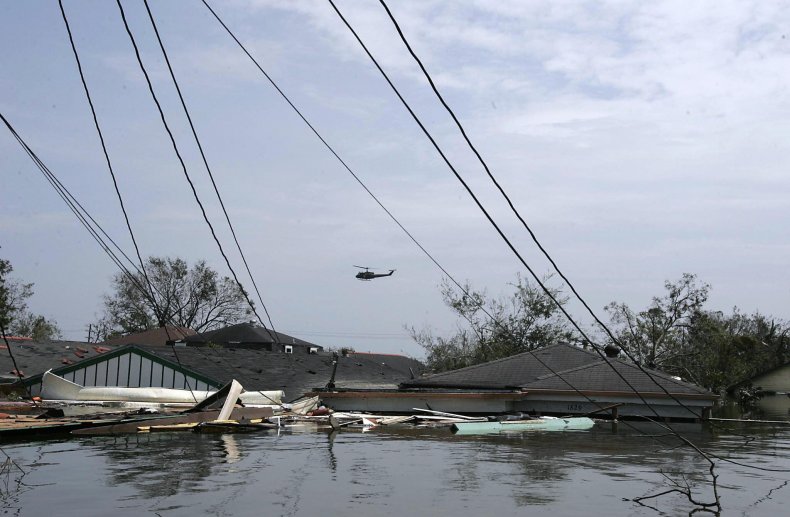 Finally, community participation in local government and leadership decision-making processes is key to ensuring that disaster recovery has the best interests of the people at heart. This requires we strengthen our muscle for democracy so that communities have a voice and can't be marginalized. One such way is for local, state and federal governments to honor their agreements with tribal nations and invest in community control of public institutions and resources.
I think about the lives lost and displaced due to Katrina every day. We have to learn from the preventable aspects of tragedy. We can create a society that no longer leaves us at the mercy of climate, economic and health disaster, and we know how. From the Global South to the Gulf South, we have the answers. All we need from our fellow Americans is the courage to change with the change that has come.
Colette Pichon Battle is the executive director of the Gulf Coast Center for Law & Policy.
The views expressed in this article are the author's own.