More than $15,000 has been raised for the family of a 7-year-old boy who suffered third-degree burns in a house fire that killed his grandmother.
Brayden Findley and his mother Melissa Compean managed to escape the blaze that broke out at their Chicago home on November 29, 2021—as did Compean's stepfather, John Collopy. But Compean's mother, Susan Collopy, died in the fire, along with the family's two puppies.
Compean told Fox 32 that the blaze had started when a lamp in the house automatically turned on. She woke up because the dogs started barking, but couldn't get to Brayden at first, so she ran outside.
"My thought was to break the window and have him climb out, but when I broke the window, he was unresponsive," Compean told the news channel.
She then re-entered the house and ran through a thick cloud of smoke to reach the 7-year-old.
"When I grabbed his arm to get him to get out of the window, I just felt wetness," she said.
Brayden had lost consciousness after inhaling smoke and had third-degree burns—mostly on his arms and hands.
With the help of a neighbor and her stepfather, Compean managed to pull the boy to safety and they were rushed to hospital.
Doctors first made sure that Brayden could breathe before a specialist was brought in to start treating his burns.
"In Brayden's case, his burn was a little deeper, so he didn't really have any skin or much of any skin left over his hands," Dr. Joshua Carson, the Burn Center director at Loyola University Medical Center, told Fox 32.
Rather than performing a traditional skin graft, Dr. Carson used a treatment called autologous skin cell suspension, or ReCell, which is essentially a "spray-on skin."
It enables health care professionals to produce a solution of cells using a small sample of the patient's own skin. This solution contains the cells necessary to regenerate the outer layer of skin.
The 7-year-old, who suffered burns to 18 percent of his body in the fire, is now recovering at home while continuing his schooling online.
A GoFundMe page has been set up to help the family with hospital bills and other expenses after losing their home. So far, the page has received more than $15,000 in donations.
In an update on the GoFundMe page, John Collopy wrote: "Most people will never know what it feels like to go through what my family and I went through on November 29th 2021... I don't expect anyone to understand! I don't expect anything from anyone but yet you all gave so much and continue to give! We are so blessed! Thank you again!"
Correction: 02/21/22, 10:45 a.m. ET: This article was updated to correct a description of the ReCell treatment.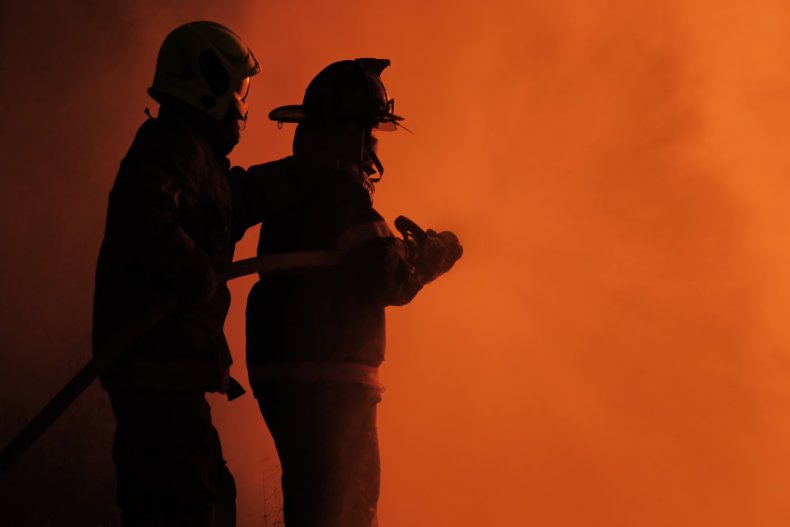 Uncommon Knowledge
Newsweek is committed to challenging conventional wisdom and finding connections in the search for common ground.
Newsweek is committed to challenging conventional wisdom and finding connections in the search for common ground.
About the writer
Aristos is a Newsweek science reporter with the London, U.K., bureau. He reports on science and health topics, including; animal, mental health, and psychology-related stories. Aristos joined Newsweek in 2018 from IBTimes UK and had previously worked at The World Weekly. He is a graduate of the University of Nottingham and City University, London. Languages: English. You can get in touch with Aristos by emailing a.georgiou@newsweek.com.