15,000 Stranded in the Alps After Extreme Weather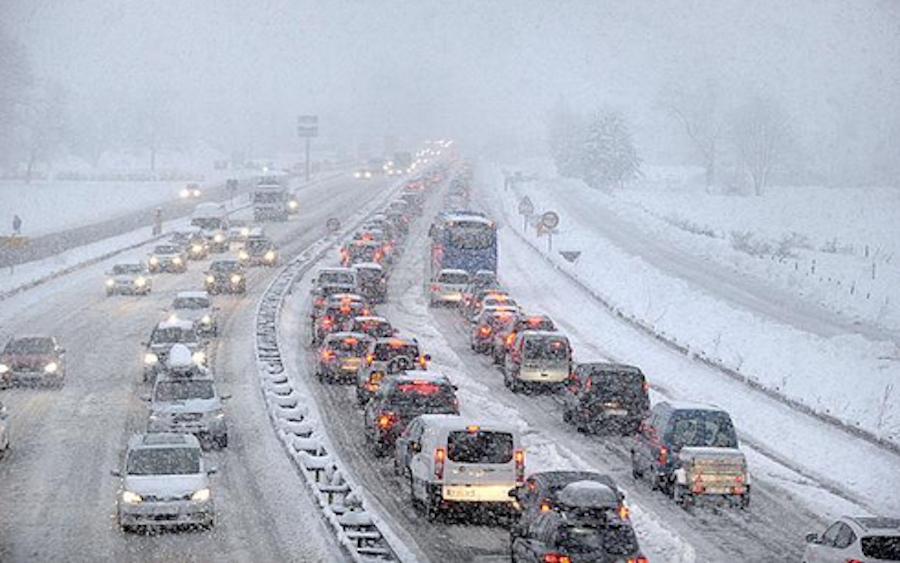 15,000 people have been stranded in their cars in the French Alps after heavy snows blocked the roads leading to and from the skiing resorts in the area. One man has died after his car slipped on the ice and fell down a ravine.
A combination of heavy snowfall and freezing temperatures have led to many roads becoming treacherous and French interior minister Bernard Cazeneuve has warned drivers to "exercise the utmost caution". Temporary shelters have been set up including in schools and sports centres in the surrounding areas.
French transport minister Alain Vidal told Europe 1 radio station that "There were 83 shelters open", before indicating that it was those with cars which are not properly equipped for the conditions that had caused the severe traffic: "The vast majority of vehicles are equipped (with chains), but those who are not create disruption".
However, he went on to praise "the coolness and sense of responsibility" of drivers, before encouraging people to remain off the roads for the time being: "The advice is that all those who can should delay their journey".
On Sunday only cars which had chains fitted on their tyres were allowed to travel in an attempt to combat the huge traffic jams.
Temperatures are expected to stay below -1C today with lows of -6C expected today and weather forecasters saying that temperatures in the Alps will probably not get above zero for the rest of the week.
Many have taken to social media sites to discuss being stuck in the chaos:
Bad weather has also caused disruptions in other parts of France. The gardens of the Versaille Palace were closed on the weekend due to gales as well as the port in Calais with the suspension of car ferries to and from the UK.