1,524 Pound Cheeseburger Sculpted Out of Cheese for National Cheeseburger Day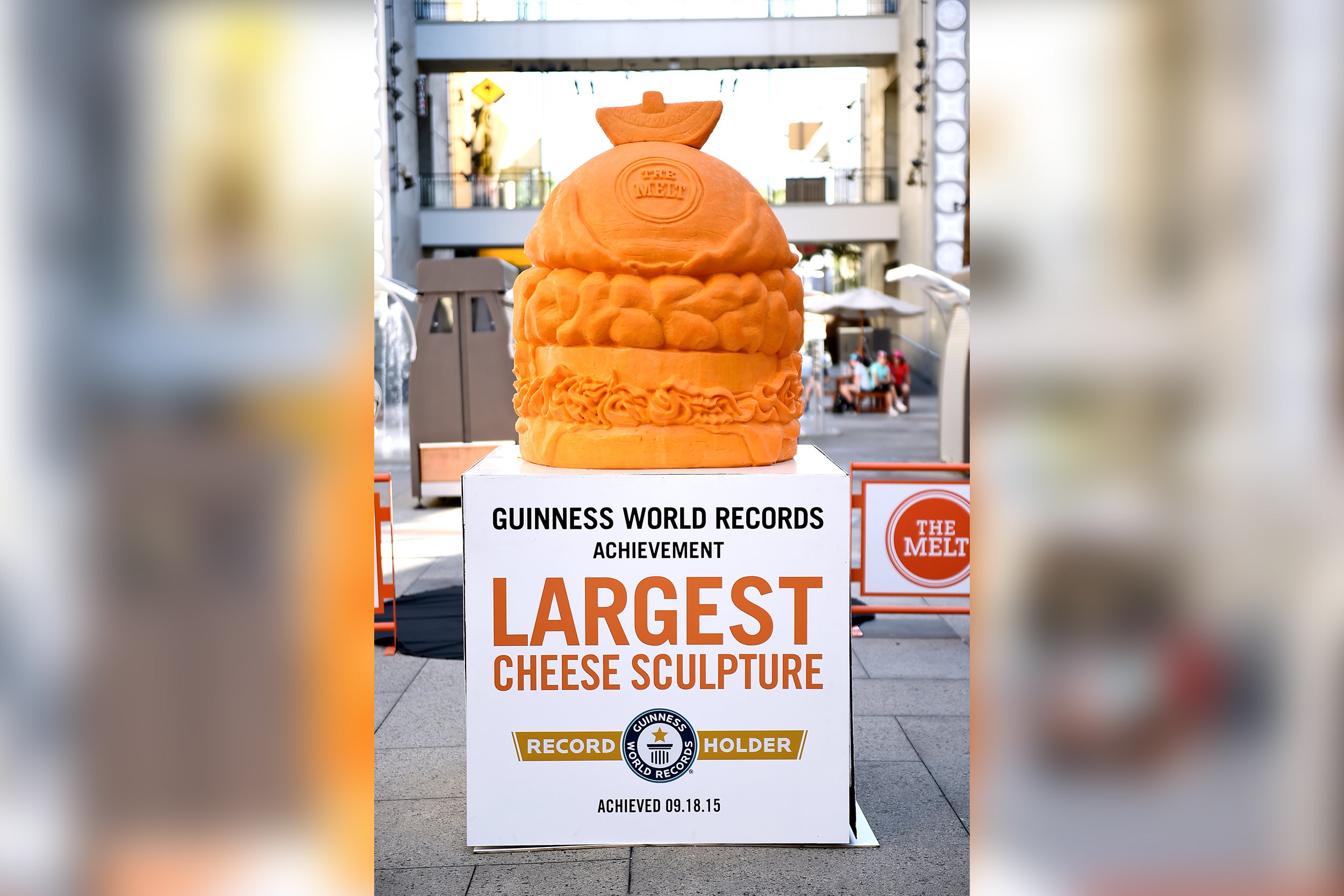 Cheese lovers took it to the next level in Los Angeles on Friday, sculpting a 1,524-pound cheeseburger in honor of National Cheeseburger day.
The sculpture, made entirely out of aged Wisconsin cheddar cheese, is the love child of The Melt, a cheese-enthusiastic eatery, and Troy Landwehr, a cheese sculptor. Yes, that's a real job.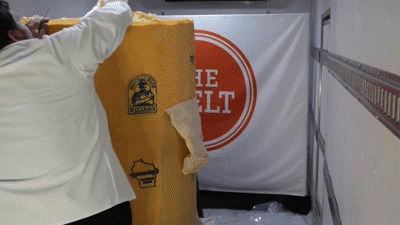 It took Landwehr more than 30 hours to create the sculpture. It started as a one-ton block of cheese, and in the process Landwehr whittled it down to 1,524 pounds. The final creation stands at 45 inches high and 38 inches wide, demonstrating just how dense the cheese must be.
Landwehr's creation was certified as the Guinness World Record for largest cheese sculpture. It's 599 pounds heavier than the previous record holder.