156 Arrested in Controversial Operation LeGend, Which Brings Feds to States
Federal prosecutors announced Friday that 156 arrests have been made in Kansas City, Missouri as part of the Trump administration's controversial Operation LeGend initiative.
U.S. Attorney Tim Garrison said that 156 suspects had been arrested since the program began in the city on July 8, including 59 arrests during the past week, according to a release obtained by Newsweek.
Garrison said that 12 were arrested on charges of murder, with 7 coming in the last week. Operation LeGend was named after LeGend Taliferro, a four-year-old boy from Kansas City who died in June after being shot in the head while he was sleeping.
Other arrests were for charges including illegal possession of firearms, assault, drug trafficking, robbery, child molestation and sexual assault. A large number of suspects were arrested as fugitives with outstanding state or federal warrants.
On July 31, Garrison announced the city's initial 97 arrests under the initiative, taking place during the last two weeks in July.
"This is the impact of a targeted initiative to reduce violent crime, carried out by local and federal law enforcement working together," Garrison said in a statement. "Many of those who were arrested were illegally carrying firearms or illegal drugs."
"By bringing them to justice, we reduce the level of violence on the street and the threat of crime in our neighborhoods," he added.
Operation LeGend has been controversial since it was first launched, with Democrats and others claiming that it is less of an earnest effort at combating crime and more of an attempt to score political points for President Donald Trump ahead of November's election.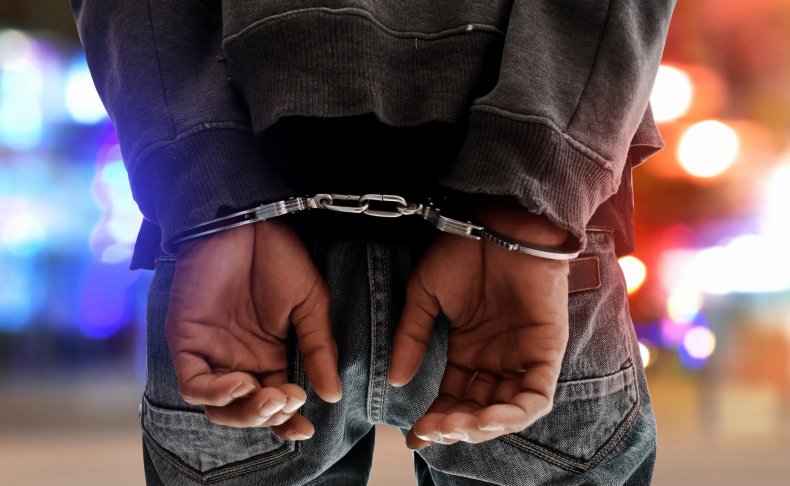 Trump has recently been billing himself as the "law and order president" and touting federal law enforcement efforts in the wake of widespread protesting against police brutality and racial injustice, which he has often described as "rioting," following the May 25 death of George Floyd.
The president has repeatedly said that efforts like Operation LeGend are needed to combat violence in "Democrat-run" cities, but the administration has insisted that initiative has nothing to do with efforts to get Trump re-elected.
On Thursday, officials announced that Operation LeGend would be expanding to two additional cities, Memphis, Tennessee and St. Louis, Missouri. Since the initiative began in Kansas City, it has expanded to seven other large cities, all of which have Democratic mayors.
Cities led by Republicans that have also seen significant recent upticks in violent crime, such as Jacksonville, Florida, have not yet been targeted by the initiative.
Federal law enforcement agents have also been sent to cities with ongoing protests, often against the wishes of local officials. Operation LeGend is a separate effort that officials insist is aimed at combating violent crime in collaboration with local law enforcement.
"This is a different kind of operation, obviously, than the tactical teams we use to defend against riots and mob violence," Attorney General William Barr said while speaking about the initiative at the White House on July 22. "And we're going to continue to confront mob violence, but the operations we're discussing today are very different. They are classic crime fighting."
Barr followed up his comments by claiming that 200 people had already been arrested as part of the initiative in Kansas City. After it was reported that only one federal arrest had been made to that point, the Justice Department clarified that Barr's claim had been referring to arrests since December 2019, long before Operation LeGend existed.