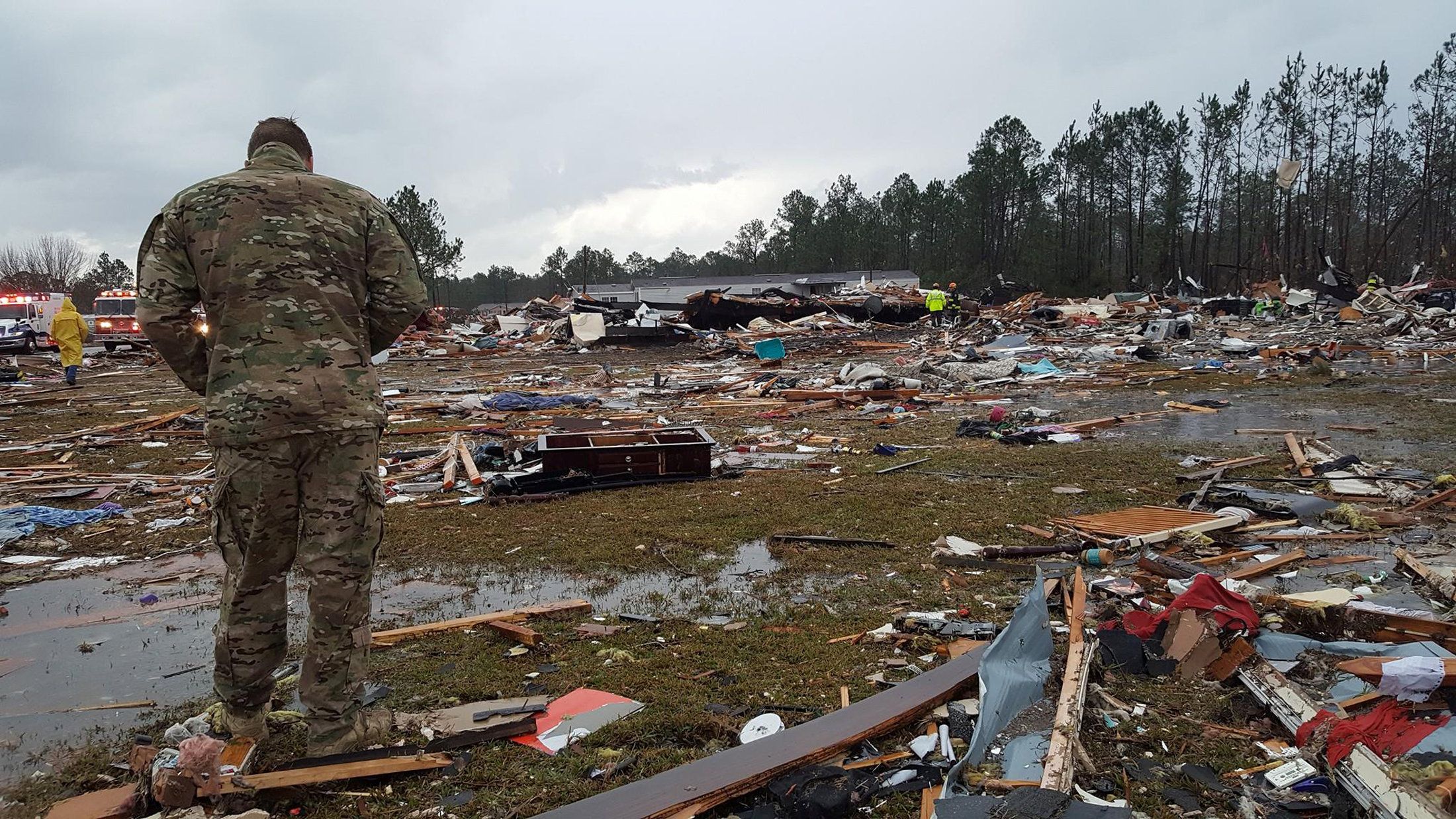 A dangerous weekend weather system has killed at least 16 people in the U.S. South, as Georgia officials on Sunday reported a dozen fatalities and severe thunderstorms and tornadoes menaced several states.
Georgia Governor Nathan Deal declared an emergency for seven counties in the south-central part of the state, warning that dangerous conditions persisted and could reach north to the Atlanta area.
"I urge all Georgians to exercise caution and vigilance in order to remain safe and prevent further loss of life or injuries," Deal said in a news release.
Photos from the affected areas showed collapsed buildings, homes with roofs destroyed, toppled trees and fields littered with debris.
Eight deaths occurred in Cook County, Georgia, state emergency managers said in a statement, with local reports that a mobile home park was particularly hard hit.
First Baptist Church Adel, located in the county seat near the Florida-Georgia state line, was sheltering more than 50 people, said pastor Bill Marlette, who had just helped inform a family that two of their relatives were among the dead.
"There's a lot of hurting people right now," he said in a telephone interview. "There's just a sense of shock."
The deadly storms in Georgia, which also killed four people in Brooks and Berrien counties, followed a predawn tornado in Mississippi on Saturday that killed four people. Severe weather also injured more than 50 others and damaged about 480 homes in Mississippi, state officials said on Sunday.
The system prompted U.S. weather forecasters to issue a rare, "high risk" warning of severe storms threatening parts of southern Georgia, north and central Florida and Alabama on Sunday, the first such warning since 2014. South Carolina could also see severe weather.
"These could be the kind of tornados you don't want to mess with," said Rich Thompson, lead forecaster at the National Weather Service Storm Prediction Center in Norman, Oklahoma.