16 Men, Including 15 Year Old, Face Over 2,000 Felony Charges in Child Pornography Sting
A month-long undercover investigation by Florida deputies has resulted in over 2,000 felony charges against 16 men—the youngest being 15 years old.
The operation, called "Operation Guardians of Innocence VII," was carried out by the Polk County Sheriff's Office. The ages of the men arrested range from 15 to 63. Four of the suspects are teenagers.
The men who were arrested currently face a combined 2,777 felony charges. The alleged crimes include possession of child pornography and the promotion of child pornography. Two men have also been charged with sexual battery and the use of a child in a sexual performance.
Sheriff Grady Judd said detectives discovered five child victims during the sting operation.
"Parents have to look out for their children because there are devious people like this that are looking out to attack their children," Judd said during a press conference on Thursday.
One of the men arrested, Patrick Johanson, was a corrections officer at the Polk Correctional Institute. Detectives searched Johanson's electronic devices and reportedly found images of children, some as young as six months old, being sexually battered.
Authorities said Johanson told them that he viewed and shared child pornography on Facebook Messenger.
Judd said Johanson told detectives, "I knew one day you'd be here to pick me up."
"Are you kidding me?" Judd said. "The guy who is supposed to be working in the system to safely house prisoners admitted that he looked at child porn and he knew we'd be there to arrest him? Well, now he is in jail."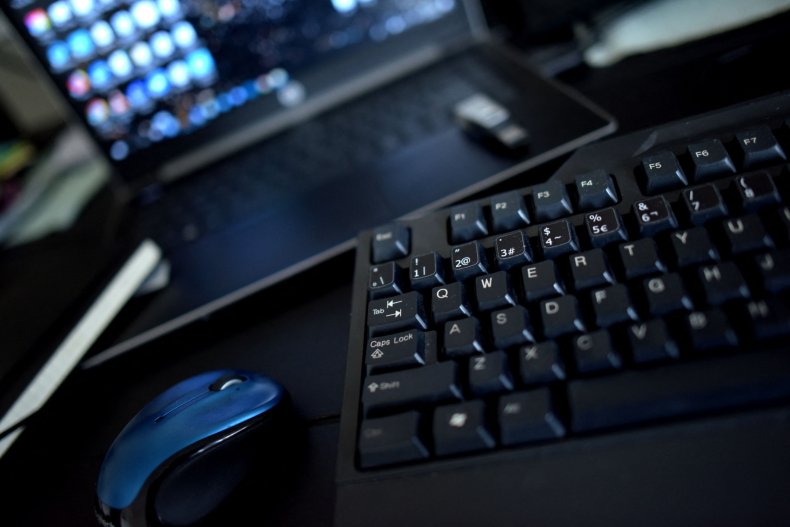 The Polk County Sheriff's Office served 23 search warrants after following up on several tips.
One tip led them to execute a warrant at the residence of 32-year-old Harrison Egbert. Authorities said they found thousands of videos and images of children as young as 2 being sexually battered.
The sheriff's office said Egbert confessed to sexually abusing three girls ages 5, 7 and 8. Egbert told authorities a friend, David Lavin, allegedly aided him in the abuse.
Egbert faces 1,000 felony counts of possession of child pornography, five counts of capital sexual battery, five counts of use of a child in sexual performance and more. Lavin has been charged with capital sexual battery, use of a child in sexual performance, promoting sexual performance by a child and lewd exhibition.
Judd said in a statement that more material may be found as authorities go through the electronics seized during the searches.
"This is only the beginning – once we serve search warrants and seize these suspects' devices, a forensic analysis will be conducted, and we will, in all likelihood, be adding more child pornography charges," the sheriff said.