16:8 Fasting Diet Linked to Weight Loss and Health Benefits in Study
Fasting diets have gained popularity in the past few years, but the scientific evidence proving that they keep us healthy while they help us lose weight is sparse. Now, researchers have shed light on what one type of time-restricted eating does to the body.
In a small, preliminary study, researchers put 23 obese volunteers on the 16:8 diet, a form of intermittent fasting. Followers of the popular regime eat during an eight-hour window, in this case between 10 a.m. and 6 p.m. And for the 16 hours in between, they consume only calorie-free drinks, such as water.
For 12 weeks, the scientists measured various factors, including the participants' fat mass, blood pressure and cholesterol and glucose levels. The researchers compared the results to existing data from a separate weight loss trial carried out between 2011 and 2015.
Individuals who ate between 10 a.m. and 6 p.m. consumed around 350 fewer calories, resulting in a loss of 3 percent body weight, and their blood pressure dropped by around 7mm Hg. However, their fat mass, insulin resistance and cholesterol levels were similar to the control group's.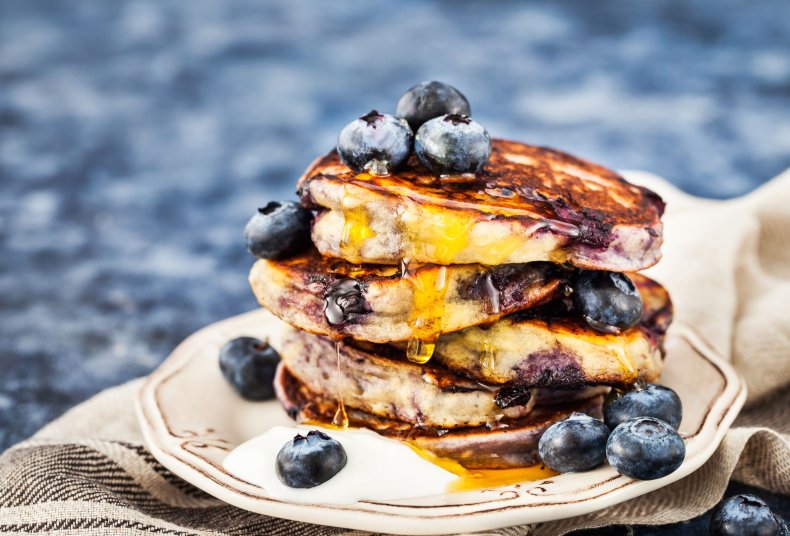 Krista Varady, one of the study's authors and associate professor of kinesiology and nutrition at the University of Illinois at Chicago's School of Applied Health Sciences, said in a statement that the take-home message from the study is that cutting out certain foods or counting calories aren't the only effective methods for losing weight.
The authors noted that the results mirror those from previous studies of other forms of intermittent fasting, including alternate day fasting, where an individual eats normally every other day.
"But one of the benefits of the 16:8 diet may be that it is easier for people to maintain. We observed that fewer participants dropped out of this study when compared to studies on other fasting diets," said Varady.
Further research is now needed to uncover whether 16:8 works better than other fasting diets in terms of weight loss and health benefits.
The study's authors acknowledged that their preliminary data offers "promise for the use of time-restricted feeding as a weight loss technique in obese adults, but longer-term, large-scale randomized controlled trials [are needed]."
Varady stressed that "when it comes to weight loss, people need to find what works for them, because even small amounts of success can lead to improvements in metabolic health."
Commenting broadly on fast-style diets, James Catterson of the Institute of Healthy Ageing at University College London, who was not involved in the study, previously told Newsweek the jury is still out on fasting diets.
He said that the data on the effects of fasting in animals are more convincing, probably because animals can be investigated in large sample sizes and in a highly controlled environment that is almost impossible to replicate in humans.
"There are also many studies that either report no overall effect or sometimes the opposite. And this is where it gets a bit murky, as it is very difficult to put proper controls in place when performing studies to do with nutrition," Catterson said.
He concluded, "So far, the consensus seems to be 'let's wait until more rigorous studies, with larger sample sizes that adjust for confounding lifestyle behaviors, have been performed before we conclude anything prematurely.'"