The 17-Day Diet: Dr. Phil's Family Ties to Book He Touts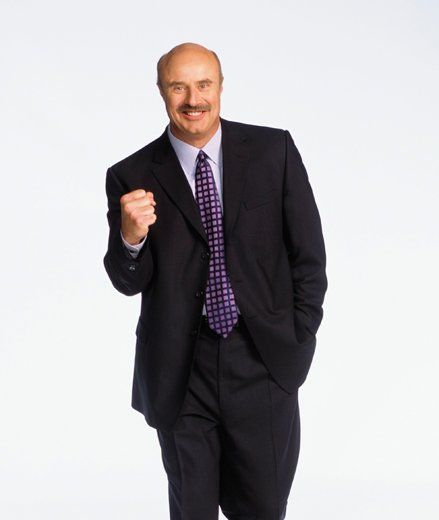 The packed audience on the Dr. Philshow is hungry for advice. It is four days after Thanksgiving 2010, not long before the next holiday season of heavy feasting is to begin. Phil McGraw, the folksy host, is dressed in a light gray double-breasted suit, impeccably tailored to fit his brawny 6-foot-4 frame. He stands behind a festive holiday table laden with desserts. "Bad news," he warns the crowd as the hourlong show begins. "You could gain 12 pounds during the holidays. Twelve pounds!"
Fortunately, however, Dr. Phil has a simple solution to move the needle in the other direction. "Good news!" he exclaims, quickly changing course. "There's a 17-day diet that could help you lose 10 to 15 pounds in, you guessed it, 17 days … This is the hottest new diet out there, and we're going to give you all the details today." The audience cheers with approval. But in case he hasn't been completely clear—Dr. Phil is nothing if not direct—he emphasizes later that he wants everyone to "embrace The 17 Day Diet."
On Dec. 1, just two days later, Dr. Phil tells his viewers that the new diet is already going gangbusters. "There's a new book out that, I mean, everybody is just going crazy about, called The 17 Day Diet," he says. He wants to be sure everyone understands how to buy it, and informs his audience that it is only available through direct purchase on the Internet—"at 17daydiet.com"—and not in stores. "These guys," he says, "aren't making it available except on that website."
The $27 hardcover book would become a national bestseller, generating a host of spinoff products, including a workout video, Spanish and audio editions, and a special 17 Day Diet Cookbook. But who exactly are "these guys," as Dr. Phil put it?
The Dr. Phil show and its sister program, The Doctors, which is run by McGraw's 32-year-old son, Jay, hosted enthusiastic discussions of The 17 Day Diet during 17 episodes, including several reruns. The marketing could be relentless: on Jan. 5, 2011, Dr. Phil mentioned The 17 Day Diet 27 times in one show.
The book was a runaway success, selling 200,000 copies in the first three months after its release, according to the author.
What those buying the book didn't know: Jay McGraw has had a financial interest in both The 17 Day Diet and another weight-loss plan he and his father heavily promoted. That plan, the P.I.N.K. Method, is a weight-loss program aimed specifically at women. It has also become a commercial hit after a similarly intensive promotional effort by the McGraws; the plan sold 150,000 copies in three months, according to its author. In the case of the P.I.N.K. Method, Dr. Phil in January of this year acknowledged on his show for the first time that his son was the publisher.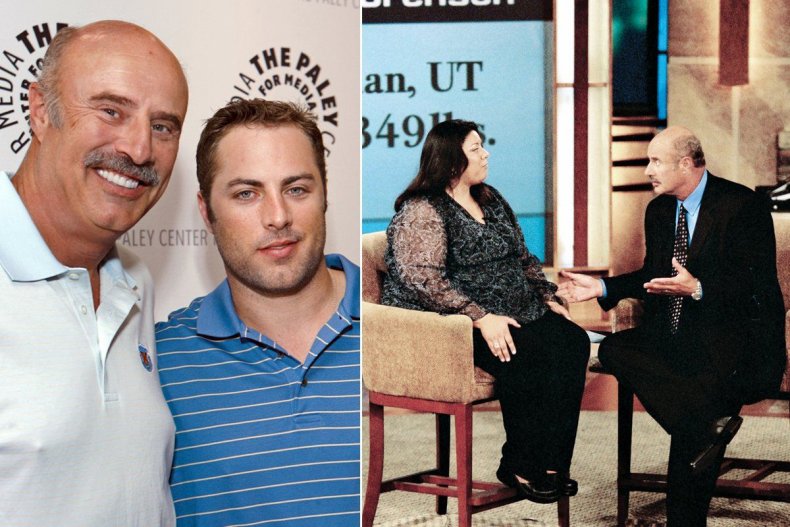 When Newsweek presented the two McGraws a series of questions about the family's business connections to the diets, attorney L. Lin Wood sent written responses from both men. Jay McGraw confirmed that he helped publish and distribute both The 17 Day Diet and The P.I.N.K. Method, and said he was "compensated for my efforts in a manner that is customary in the publishing industry." Phil McGraw said he had "never directly or indirectly received a single dime" from the diet enterprises, and thus he was not "required to explain that my son assisted in publishing" The 17 Day Diet on his show.
Why should we care that Dr. Phil was promoting his son's business interests on his syndicated show? Dr. Phil, a formerly practicing Ph.D. psychologist and Oprah protégé, has a blunt tell-it-like-it-is manner that has earned him the trust of millions. His very name—Dr. Phil—implies to viewers that his advice is professional. His signature phrase, "get real," suggests candor. And he regularly tells guests on his show that they must take responsibility for their actions. But has Dr. Phil taken responsibility for heavily promoting a book that benefits his son?
Legal experts offer differing views on whether Dr. Phil had a duty to disclose the family tie.
"There is a good chance that this violates the FTC guidelines on endorsements," says Angela Campbell, professor of communications law at Georgetown University Law Center, and an expert in Federal Trade Commission regulations, after reviewing documents related to the promotion of the two books. The involvement of Dr. Phil's son, she explained, "is relevant to how much weight the consumer would put on the recommendation, and so I think it is deceptive not to disclose the connection."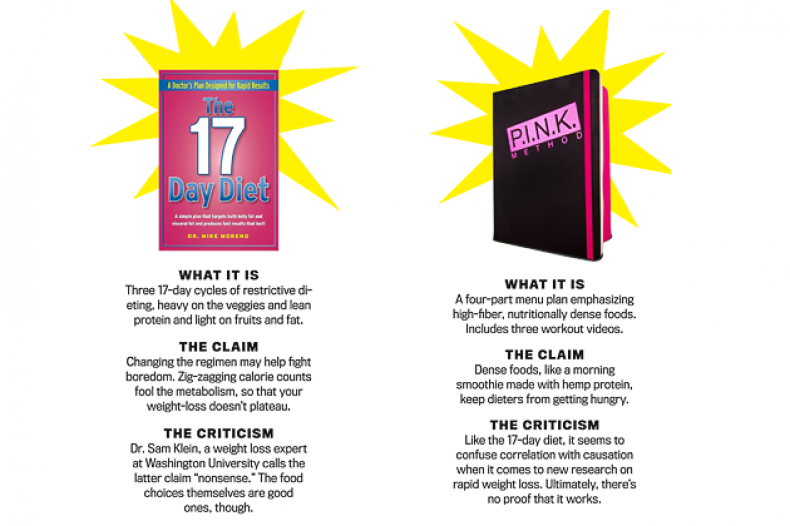 Another legal expert, Rebecca Tushnet, a Georgetown Law professor who specializes in false-advertising issues, said that such a case might not require legal disclosure. She said the FTC was chiefly focused on people who are paid directly for their endorsements. "The FTC guidelines are really targeted at that kind of economic relationship," Tushnet said. Still, she said, "Maybe this should be done by the court of public opinion rather than the law."
Mary Engle is the FTC official who polices advertising and endorsements. She declined to entertain questions about specific shows. But when asked about a hypothetical talk-show host whose endorsement might financially benefit his son, she said: "Most parents want their kids to succeed, and you might have a bias there. And that's the sort of thing that's behind the need for disclosure." Engle would not say whether the hypothetical constituted a violation. The standard for legal disclosure, she says, is this: "Is that connection material? And that's answered by thinking about whether the audience would reasonably expect that connection and if the answer is no, then it should be disclosed."
Wood, an Atlanta-based lawyer for the talk-show host, said in a statement to Newsweek: "Dr. Phil McGraw makes every effort to insure that his show meets all applicable broadcasting rules and regulations. Long before learning of Newsweek's investigation, Dr. McGraw employed FTC lawyers who reviewed the issues discussed in your article. To suggest that Dr. McGraw and his son have acted in bad faith or in violation of any law is blatantly false and impugns the integrity of these well-respected professionals."
Wood explained further that the FTC guidelines on the subject are "aspirational and not binding," and that they require "material connections between endorsers and sellers to be disclosed." According to Wood, Dr. Phil was not an "endorser" and had "no material connection" with the book—he had "no financial interest whatsoever in the book," and his adult son Jay McGraw "is not supported financially by Dr. McGraw." "The premise that a potential book purchaser would be influenced by the knowledge that Jay McGraw was involved in having the book printed, bound and shipped when ordered," Wood noted, "is absurd on its face."
Dr. Phil's zeal for the books is interesting given that he generally frowns on diets. "Do you know that people that go on diets gain more weight during the year than people who don't?" he asked one guest on his show in 2010. He speaks easily and often about his own struggles with weight. "I feel like sometimes I'm getting bigger just walking by food," he has said. An Oklahoma native, he played football in college, and remains an avid sportsman today—playing tennis, scuba-diving, and golfing regularly.
He began his career as a clinical psychologist, but got out of that business more than 20 years ago. McGraw then became an entrepreneur, cofounding Courtroom Sciences, Inc., a company that used psychological tools to help lawyers win court cases. In the late 1990s Oprah Winfrey hired the firm to help her win a lawsuit brought by cattlemen. She was so impressed by the charismatic Texan—his big mustache and distinctive bald pate only added to his Everyman appeal—that he became a regular on her show. Winfrey eventually encouraged him to launch his own program—and he's now celebrating his 10th year on the air. Forbes magazine describes him as one of the wealthiest and most powerful figures on television. And his own website bills him as "perhaps the most well-known mental-health professional in the world."
McGraw is not a newcomer to controversy. He hit the headlines early on in his broadcast career—over a diet program, a popular staple on daytime-talk shows, since they represent such a massive market. Diet books and tapes today account for some $1.2 billion in sales annually, according to estimates by Marketdata Enterprises, a business-research firm. The difficulties for Dr. Phil began after he wrote a 2003 bestseller called The Ultimate Weight Solution, in which he shared his ideas for shedding pounds. Among the insights: overweight people are either "apple- or pear-shaped." He recommended a specific mix of vitamins, minerals, and supplements for each type of person to help them overcome resistance to weight loss.
Around the same time, McGraw also signed on to endorse a line of dietary supplements called Shape Up! With Dr. Phil McGraw. The ingredients matched the recommendations in McGraw's book. The Federal Trade Commission began investigating the product, which cost about $120 a month to use. The probe was dropped only after CSA Nutraceuticals, the distributor of Shape Up! With Dr. Phil McGraw, agreed to stop selling the supplements. Then a class-action suit was filed, bringing with it a storm of bad publicity. ("Diet Pickle for Dr. Phil," blared a headline in the New York Daily News.) In 2006 McGraw, CSA Nutraceuticals, and Alticor, the parent company of Amway, agreed to a settlement worth $10.5 million. McGraw, like the other defendants, admitted no wrongdoing, and he was not required to contribute to the payout.
It was just four years after settlement in that case that Dr. Phil began promoting The 17 Day Diet, authored by Dr. Michael Moreno, a telegenic California physician. In the book Moreno dismisses the medical field's standard caveats about diets: "Despite what many nutritionists have preached for years," Moreno writes, "rapid-weight-loss diets can be healthy if done correctly."
The book is full of common-sense advice, like "you've got to stop eating unhealthy crap." It recommends cutting back on fatty, salty, and sugary foods; eating mostly vegetables, fruits, and lean meats; and encourages regular exercise. The diet's central premise is that its menus—which shift between very low-calorie meals and slightly higher-calorie offerings—confuse the body's metabolism. The book includes a 17-question quiz: "Are you ready to be a total hottie?"
In a phone interview with Newsweek, Moreno explained how the book came about. The San Diego family practitioner had made guest appearances on The Doctors, the Dr. Phil spinoff hosted by four board-certified physicians and run by Jay McGraw. Moreno was a natural on TV, and The Doctors started booking him to discuss health issues. Halfway through 2010, Moreno says, casual conversations with staff at The Doctors turned to serious talk about creating a diet book. Although Moreno had no special expertise in weight-loss research, he had a host of patients whose medical problems revolved around obesity. "I did an outline and weaved in some of my patients' stories," Moreno says.
Jay McGraw, together with business associates of the McGraw family, helped out at nearly every stage of the process. For writing assistance, Jay says, he referred Moreno to Maggie Greenwood-Robinson, whose website identifies her as someone who "has worked behind the scenes with several celebrities on various types of health and nutrition books." Among the celebrity books she's worked on: Dr. Phil's own 2003 bestseller, The Ultimate Weight Solution—the book that recommended different diets for apple- and pear-shaped people.
A Los Angeles attorney named Christopher Chatham, who has appeared as a guest on Dr. Phil's show twice according to a search of transcripts, did much of the legal work. California state records show that he's the lawyer who incorporated 17 Day Diet Inc. in the fall of 2010, and also incorporated a firm called M Print Publishing, which would publish The 17 Day Diet. (Chatham did not return calls seeking comment.) The literary agent who would represent The 17 Day Diet was Jan Miller, who also works as an agent for both Phil and Jay McGraw. (Neither Miller nor Greenwood-Robinson returned calls seeking comment).
The 17 Day Diet book was first mentioned on the Dr. Phil show and its website in late November 2010. A day later, The Doctors, created by McGraw and his son Jay, joined the intensive promotion. Soon both shows were featuring a weight-loss challenge, in which participants competed to burn off fat: "I've lost 36 pounds on The 17 Day Diet, announced a guest named Kim on The Doctors. A woman named Amanda said simply, "Dr. Phil, you've changed my life."
It wasn't just on episodes dealing with weight loss that The 17 Day Diet was promoted. On Jan. 17, 2011, Dr. Phil hosted a show called "Runaway Bride, Runaway Groom," and advised Marilyn (who had been left at the altar) that part of her recovery should include the 17 Day Diet. "You don't like your body image, right?" Dr. Phil asked Marilyn. "A good friend of mine just wrote a book called The 17 Day Diet. We've had it on the show ... I'm going to give you that book."
By this point, the book is selling like mad. But who owns it?
Federal records show that it was first copyrighted on Nov. 12, 2010, by 17 Day Diet Inc., not by the author, Moreno. The person actually overseeing the publishing effort was Jay McGraw. "I used my contacts and experience as a four-time author and performed tasks necessary to have the book published, including hiring a group of vendors for printing, binding, distribution, and delivery, etc.," McGraw told Newsweek in the statement provided by his lawyer. "I also assisted in the creation of the website the17daydiet.com, where the book would be sold." On March 15, 2011, the rights to the book were sold to Simon & Schuster's Free Press. Since then, the book has spent 49 weeks on the New York Times bestseller list.
Moreno told Newsweek he didn't get any advance from M Print, which he says sold close to 200,000 books in three months. Instead, he says, he got a promise that "if this went well, you would see some financial gains. If not, no." Simple math suggests that the initial three-month run of books would gross several million dollars. A lawyer representing Moreno, Charles Babcock, later sent Newsweek a letter with prepared quotes from his client, including: "Jay McGraw helped me self-publish The 17 Day Diet, and in the short time that he assisted me (before Simon & Schuster Inc. took over), it was a terrific experience and highly educational. He did not have, so far as I could see, any conflict of interest with respect to this book."
Around the time of the launch of The 17 Day Diet, Jay McGraw and his associates were already helping another would-be author develop a separate diet project. Cynthia Pasquella, a nutritionist and former fitness competitor, met with Scott Waterbury, an associate of Jay McGraw's, in late 2010 on the set of The Doctors. She had developed an online weight-loss program for women and "wanted to take it to the next level," she told Newsweek. Within days, Pasquella says, she had a one-on-one meeting with Jay McGraw. The result: a deal to develop something called the P.I.N.K. Method (for Power, Intensity, Nutrition, and Kardio—intentionally misspelled with a K).
The P.I.N.K. Method is a four-part program that stresses high-fiber, high-energy foods and very specific menus, combined with an escalating array of exercise videos. One of the keys to the program, says Pasquella, is phase three, which features her personal recipe for vegetable-and-herb "Shred Soup," which helps "blast away the last few pounds you want to lose."
In December 2010—just a few weeks after the premiere of The 17 Day Diet—Christopher Chatham filed articles of incorporation for a new company initially called Pink Iron Home Fitness Inc. Later the name was changed to PINK Method Inc., and records were filed listing the president and CEO as Scott Waterbury. (Waterbury, through a spokesperson, declined to comment.)
The weight-loss program mapped out for the P.I.N.K. Method was more financially ambitious than the original 17 Day Diet. Rather than offering consumers just a hardcover book, it bundled three workout DVDs, a bracelet, and a 244-page paperback book, including menus and journal pages. The package deal, with online support, would sell for a total price of $67.99, plus shipping and handling.
The glitzy hourlong rollout of Cynthia Pasquella's P.I.N.K. Method on Dr. Phil's show came almost precisely a year after the launch of The 17 Day Diet. It followed a similar script. "We're going to show you a brand-new diet that is sweeping the nation," Dr. Phil, wearing a flashy pink tie, told his audience—who were clad in identical pink T-shirts for the occasion. "And this one, I've got to tell you, I endorse 100 percent."
"Somebody has put together a no-brainer, step-by-step way to lose weight," he continued. "You do it, you will succeed. It's called the P.I.N.K. Method, OK?" The transformation the diet will bring, Dr. Phil said, will be "amazing." Two days later, The Doctors show joined the promotion. With huge P.I.N.K. Method signs displayed around the set, two of the hosts lavished another round of attention and praise on the P.I.N.K. Method, its author and trainers.
"Coming up: how the color pink could help you lose weight faster than ever, and keep it off for good," said the show's tall, handsome host, Dr. Travis Stork, a board-certified emergency-room doctor and former star of The Bachelor. Again, both shows repeatedly reminded their audiences that this brand-new diet was not available in stores. The Dr. Phil and The Doctors websites featured promotional material about the new program and linked directly to pinkmethod.com. (Stork and the other hosts of The Doctors declined comment. CBS, which distributes both programs, also declined comment on whether Dr. Phil's actions are in compliance with the network's own standards and practices).
The introductory shows featuring the P.I.N.K. Method were repeated for viewers around Christmas, and a new round of hype about the diet was offered on Dr. Phil's Jan. 6, 2012, show. But this time the episode included a new tidbit. As Dr. Phil reintroduced Pasquella to viewers, he mentioned for the first time that her publisher was his son Jay. "Now I want to introduce you to somebody. My son Jay has a publishing company, and he came and said, 'I want to introduce you to one of my authors' the other day. He said, 'This girl is amazing.' She's a nutritionist, and she's the author of the new diet and exercise program that is really sweeping the nation. It's called the P.I.N.K. Method, and her name is Cynthia Pasquella."
He didn't mention M Print Publishing by name, but Pasquella has told Newsweek that "M Print is Jay McGraw's publishing company." In his written responses to questions forwarded by his lawyer, Jay McGraw says, "M Print was created as the vanity name of the publishing label, or imprint, for books authored by Dr. Moreno, with the M in 'M Print' standing for Moreno." In connection to the P.I.N.K. Method, he says: "I had no involvement in the creation of the P.I.N.K. Method diet and ... merely coordinated the publication of the book." As with The 17 Day Diet, Jay McGraw said he was compensated "in a manner that is customary in the publishing industry."
More than 13 months after The 17 Day Diet was introduced, and six weeks after the promotion for the P.I.N.K. Method began, Dr. Phil finally told his viewers that his son was the publisher of Pasquella's book. Similar references were made on The Doctors featuring the P.I.N.K. Method four days later. According to an extensive review of the show's transcripts, he first told his audience about his son's link to The 17-Day Diet book on April 6.