17 Florida Doctors Contract Coronavirus After Attending Private Party
As novel coronavirus cases in Florida continue to surge, surpassing 451,000, nearly 20 health workers from the anesthesiology department at the University of Florida Health (UF Health) have contracted the virus after reportedly attending a private party.
The infected individuals, which included 16 residents and a fellow, were said to have tested positive after reportedly attending a party held at a home earlier this month, according to hospital officials who spoke on the condition of anonymity because reportedly UF Health prohibits employees from speaking to the press without prior authorization, Florida's WUSF radio station reported.
In a statement to Newsweek, UF Health said: "State and federal privacy laws are such that we often can't comment on specific situations, and like any business, employees on occasion get sick. As a health care system, we follow a variety of processes and protocols designed to reduce risk and the chances of that happening.​"
After the party on July 10, the chairman of anesthesiology at the University of Florida College of Medicine, Timothy E. Morey, reportedly informed employees of the anesthesiology department that 18 infected people from the department were recovering at home, in an email later obtained by Fresh Take Florida, a news service run by the university.
Citing "the latest data from yesterday," the email reportedly said the latest positive cases included 14 junior residents, two senior residents, a fellow as well as an administrative employee, and that the department "wishes them well and a speedy return to good health," WUSF reported.
Morey's email allegedly did not mention a party or other social gatherings but reminded hospital employees not to come to work if they are ill and to wash their hands frequently, WUSF reported.
In the statement to Newsweek, UF Health said: "UF Health educates our faculty, staff and students on best practices to help prevent the spread of COVID-19 on and off-duty. Our goal is to minimize the spread of the illness on our campus and in our community, recognizing that it's impossible to prevent all cases given the way pandemics naturally work."
The statement confirmed that around 3.4 percent of UF Health employees have contracted COVID-19 since the outbreak began, noting the company has "robust processes and protocols in place that follow CDC guidance and public health best practices to immediately isolate anyone who falls ill."
It added: "Employees who test positive are not permitted to return to work until they are screened and retested, with a negative test result. The vast majority of our employees who tested positive over the past few months appear to have acquired COVID-19 in the community, not in the hospital setting. Most have been cleared to return to work, and at no time did this impact our ability to care for patients."
UF Health operates the UF Health Shands Hospital in Gainesville, the UF Health Jacksonville as well as several other hospitals in North Florida.
It also includes the University of Florida colleges of dentistry, medicine, nursing, pharmacy, public health and health professions and veterinary medicine. Its hospitals and doctors reportedly manage a million inpatient and outpatient visits a year. The anesthesiology department has nearly 100 residents, including 45 junior residents, WUSF reported.
New infections in Florida continue to surge. Florida's daily case count has been mostly increasing from around May 22, just days after restaurants and other businesses resumed operations from May 18.
Around mid-June, several bars in Florida were closed again after patrons tested positive, about a week after nearly all Florida counties entered phase two of the state's reopening plan, which began on June 5.
The state's seven-day rolling average of daily new cases began rising on a sharper incline from mid-June. It mostly increased until July 19, when it started to see a few dips, according to Worldometer.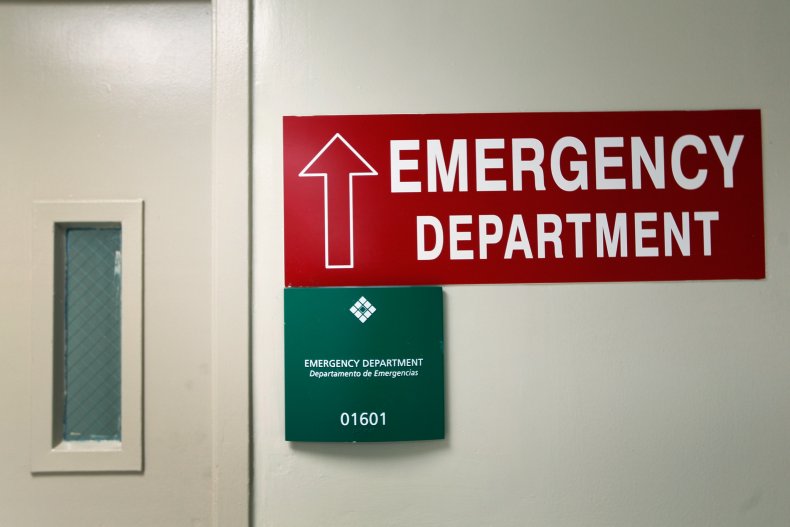 Over 16.7 million people across the globe have been infected since the virus was first reported in Wuhan, China, including over 4.3 million in the U.S. More than 9.7 million globally have reportedly recovered from infection, while over 6613,00 have died, as of Wednesday, according to the latest figures from Johns Hopkins University.
The graphic below, provided by Statista, illustrates U.S. states with more than 100 COVID-19 cases per 100,000 people in the past week.