17 GOP Governors Reject Biden Covid Relief, Fear It Could Discourage Workers From Returning
A slew of Republican governors have turned down federal funds provided for low-income residents in President Joe Biden's stimulus package over fears it could discourage people from returning to work.
In March, Congress passed Biden's $1.9 trillion stimulus package, which provided a $300 weekly enhanced employment benefits until September 6. The bill also included $1,400 stimulus checks and extended the CARES Act's Pandemic Unemployment Assistance and Pandemic Emergency Unemployment Compensation.
West Virginia became the 17th red state on Friday to announce it will be ending federal pandemic unemployment benefits early, according to CNN. During a coronavirus briefing, Governor Jim Justice said the unemployment benefits will end June 19 and floated the idea of a "bonus" for citizens re-entering the workforce.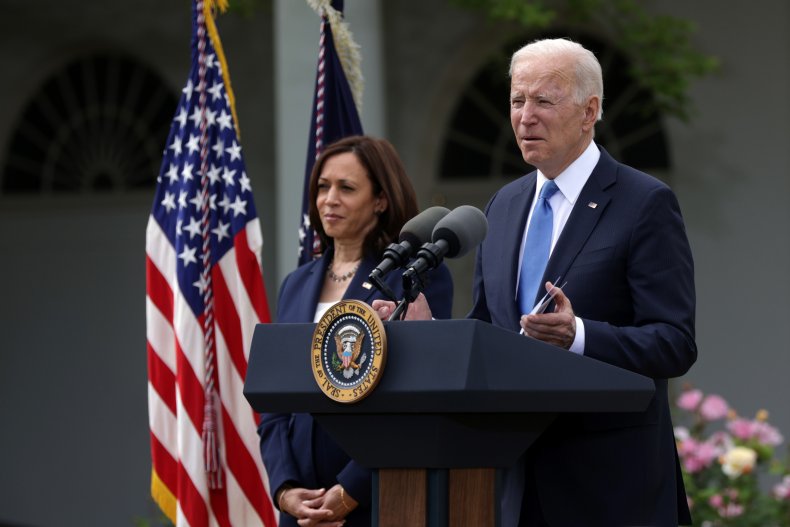 "We're looking at a $500 type signing bonus and if it equaled by a business that you would go to work for that is willing to put up the same dollars, that employee could get $1000 if that employee could stay on the job for 90 days," he said.
According to CNN, other GOP governors who have announced that the unemployment benefits will end in June or July includes Kay Ivey of Alabama, Doug Ducey of Arizona, Asa Hutchinson of Arkansas, Brian Kemp of Georgia, Brad Little of Idaho, Kim Reynolds of Iowa, Tate Reeves of Mississippi, Mike Parson of Missouri, Greg Gianforte of Montana, Doug Burgum of North Dakota, Mike DeWine of Ohio, Henry McMaster of South Carolina, Kristi Noem of South Dakota, Bill Lee of Tennessee, Spencer Cox of Utah and Mark Gordon of Wyoming.
Several governors have said that the move was made partly to encourage Americans to return to work as coronavirus cases have lowered following further vaccinations.
"As we emerge from Covid-19, retail and service companies, restaurants and industry are attempting to return to pre-pandemic unemployment levels, but employees are as scarce today as jobs were a year ago," said Hutchinson, after announcing that federal unemployment benefits will end June 26 in Arkansas.
McMaster, who announced that federal unemployment benefits will end June 30 in South Carolina, said, "What was intended to be a short-term financial assistance for the vulnerable and displaced during the height of the pandemic has turned into a dangerous federal entitlement, incentivizing and paying workers to stay at home rather than encouraging them to return to the workplace."
Their decisions could cost millions of people up to $10.8 billion in unemployment benefits, according to a Century Foundation analysis.
Newsweek reached out to the White House for comment. This story will be updated with any response.