17 Quotes to Celebrate Our Nation's Independence This Fourth of July 2020
The Fourth of July marks the day that the United States declared its independence from Great Britain under King George III's reign.
On July 2, 1776, a year into the American Revolution, the Continental Congress voted in favor of independence from Great Britain. Two days later, on July 4, the United States of America adopted the Declaration of Independence, and 56 delegates signed it. Since then, the Fourth of July has been noted as the official birth of America's independence. By the end of the 18th century, the newly named United States held celebrations in many large cities. Over a century later, the date July 4 was declared a federal holiday in 1941.
The holiday is typically celebrated with barbecues, large gatherings, parades and fireworks. However, due to the coronavirus pandemic, this year things will be a bit different. Instead, there are safe ways to commemorate the holiday, such as live-streaming firework shows and hosting a small, socially distanced barbecue.
Here are some quotes to reflect on today, as we celebrate our nation's independence this July 4th.
"I'd like to be remembered as a person who wanted to be free and wanted other people to be also free." —Rosa Parks
"Government of the people, by the people, for the people, shall not perish from the earth." —Abraham Lincoln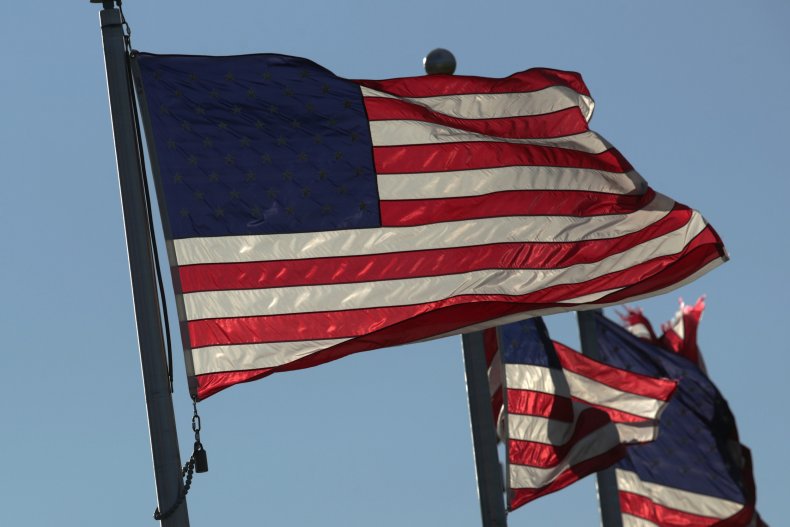 "Dreams are the foundation of America." —Lupita Nyong'o
"Whoever would overthrow the liberty of a nation must begin by subduing the freeness of speech." —Benjamin Franklin
"The life of the nation is secure only while the nation is honest, truthful and virtuous." Frederick Douglass
"The essence of America—that which really unites us—is not ethnicity, nationality or religion. It is an idea—and what an idea it is: that you can come from humble circumstances and do great things. That it doesn't matter where you came from, but where you are going." —Condoleezza Rice
"In the face of impossible odds, people who love their country can change it." —Barack Obama
"Ask not what your country can do for you, ask what you can do for your country." —John F. Kennedy
"Liberty cannot be preserved without a general knowledge among the people." —John Adams
"Freedom is one of the deepest and noblest aspirations of the human spirit." —Ronald Reagan
"In the truest sense, freedom cannot be bestowed; it must be achieved." —Franklin D. Roosevelt
"Liberty, when it begins to take root, is a plant of rapid growth." —George Washington
"For to be free is not merely to cast off one's chains, but to live in a way that respects and enhances the freedom of others." —Nelson Mandela
"America means opportunity, freedom, power." —Ralph Waldo Emerson
"From every mountainside, let freedom ring." —Martin Luther King Jr.
"America was not built on fear. America was built on courage, on imagination, and an unbeatable determination to do the job at hand." —Harry S. Truman
"We hold these truths to be self-evident, that all men are created equal, that they are endowed by their Creator with certain unalienable Rights, that among these are Life, Liberty and the pursuit of Happiness." —Thomas Jefferson, in the Declaration of Independence