'17 Thugs Can't Go to Disneyland': Congressman Slams Pompeo for Trump Administration's Response to Khashoggi Killing
Members of the House questioned Secretary of State Mike Pompeo on Wednesday about the murder of Saudi journalist Jamal Khashoggi and why Saudi Arabia's Crown Prince Mohammad bin Salman has not been held accountable for his death.
During a hearing Wednesday, when lawmakers asked about the State Department's proposed budget for 2020, lawmakers questioned Pompeo about efforts to hold Saudi Arabia's top leadership accountable for the journalist's death.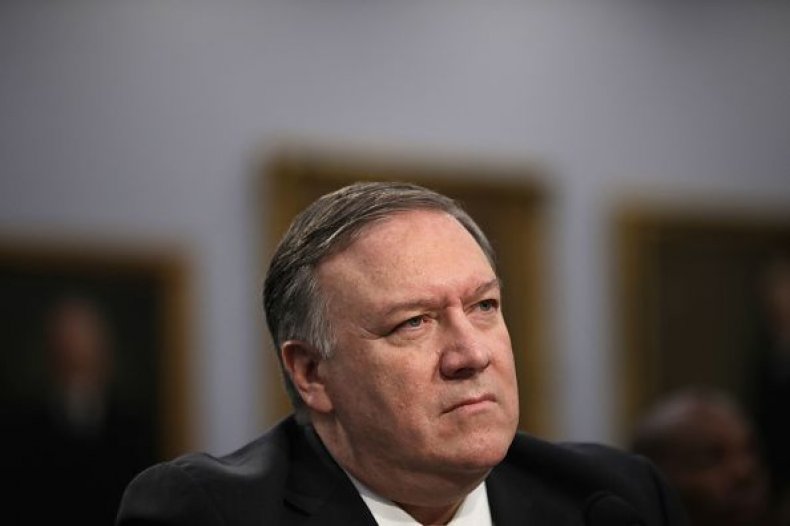 Pompeo told lawmakers the U.S. government will continue to work to identify who is responsible for Khashoggi's murder and hold them accountable. The administration has already sanctioned 17 Saudi nationals in connection with the death. Nevertheless, Pompeo did not mention the Crown Prince by name on Wednesday.
"We are continuing, across the government, with overt means, and certainly with all the tools we have in our capacity, to learn more facts about this. President Trump has made very clear that we will continue to work to identify those who are responsible for Jamal Khashoggi's murder and hold them accountable," Pompeo said in response to questions about how the Trump administration was holding Saudi Arabia responsible for Khashoggi's murder accountable.
But not everyone was satisfied with this response. "Khashoggi was brutally murdered," Representative Brad Sherman, a Democrat from California, noted. "So far our sole response has been to tell 17 thugs that they can't visit Disneyland.... That's an inadequate response."
Khashoggi was a U.S. resident and a columnist for The Washington Post who was critical of the young Crown Prince and his regime. He was murdered when he entered the Saudi consulate in Istanbul, Turkey in October last year in order to obtain documents he needed to marry his fiancée. Senators briefed by the U.S. intelligence agencies have said Mohammed bin Salman was responsible for the journalist's death.
Lawmakers have criticized the apparent unwillingness of the Trump administration to hold the Crown Prince personally responsible for Khashoggi's murder. Trump son-in-law and adviser Jared Kushner recently traveled to Saudi Arabia to speak with the Crown Prince about plans to solidify the relationship between the two countries.
"What we know is on that day, two planes under the control of the Crown Prince of Saudi Arabia flew in with two teams whose objective was to either kidnap or kill Mr. Khashoggi," Congressman Gerald Connolly, a Democrat from Virginia, told Pompeo. "What we do know is that the Saudi government lied consistently. They lied about whether he safely left the consulate that day, knowing full well he did not."
'17 Thugs Can't Go to Disneyland': Congressman Slams Pompeo for Trump Administration's Response to Khashoggi Killing | World