17-Year-Old Shot, Killed in Georgia Backyard While Hanging Out With Friends
A 17-year-old high school student was shot to death in a backyard in Carroll County, Georgia, on Tuesday night while she was with her friends.
Candace Chrzan was killed at around 8 p.m. in the area of Bowdon Junction Road in Mount Zion. Authorities said she had been with "friends in the backyard of the residence" at the time. Chrzan, a student at Mount Zion High School, was the only victim, and no one else was injured.
No details have been released about where the gunfire came from or who fired the gun, but the suspect has been identified and is "fully cooperating with investigators," according to Carroll County Sheriff's Office spokesperson Ashley Hulsey. She added that all indications and interviews suggest that Chrzan and the shooter were "good friends."
"This remains an open and active investigation, and all parties involved in this horrific tragedy are cooperating at this time. Carroll County investigators are working closely with the district attorney's office in this case, and no other details will be released pending the outcome," the county sheriff's office said in a Wednesday statement.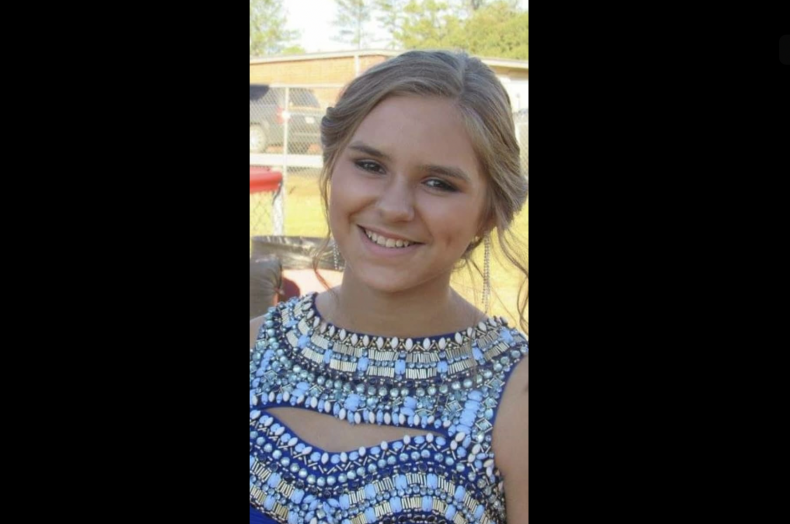 "Once the investigation is completed, we will update the status and outcome. We ask that you keep the family of Chrzan in your thoughts and prayers as they are trying to process the loss of a bright young soul and please respect their privacy at this time. We also ask that you remember her classmates at Mount Zion High School as they return to class without her," the statement added.
Hulsey told Newsweek on Wednesday that investigators believe the shooting was an accident.
"Our preliminary investigation sways us to believe that this is a tragic accident. However, we are waiting on evidence processing to be completed before a final conclusion is drawn, and we are working very closely with our district attorney's office on what charges will be appropriate in this case following the completion of the investigation," Hulsey wrote.
Several online fundraisers have been started for Chrzan. One GoFundMe page, which has raised more than $4,000 and has a $10,000 goal, says that her family did not have life insurance for her funeral and arrangements and that all donations will go to those expenses.
Another campaign has raised almost $5,000 toward Chrzan's funeral expenses.
"Our Eagle community has suffered a tremendous loss. Our sweet Candace Chrzan left this world on March 30th 2021," the fundraiser reads. "She left behind a broken hearted community but so many precious memories. As we all grieve it's time for Eagle Nation to rise up and support a family that has always supported us. The family does not have life insurance for Candace so at this time we ask for any donations."