Experts at the Great Lakes Shipwreck Historical Society (GLSHS) were shocked last August when they discovered a wonderfully preserved 130-year-old, 172-foot schooner-barge called the Atlanta in the frigid waters of Lake Superior.
It was found 35 miles off Deer Park, Michigan, in water 650 feet deep. The GLSHS said it sank on May 4, 1891, when after being upbound with a load of coal of the steamer Wilhelm it was caught in a northwest gale.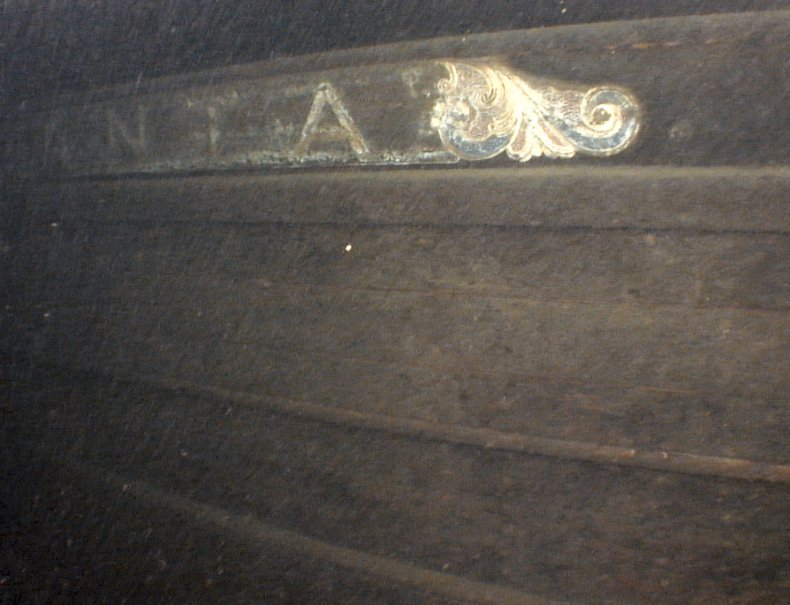 The storm caused the towline to snap, causing the crew of the sail-less Atlanta to jump ship and take to a lifeboat. Following a reported several hours of rowing, and within sight of a life-saving station, the lifeboat overturned and just two crew members made it to the beach alive.
"It is rare that we find a shipwreck that so clearly announces what it is and the name board of the Atlanta really stands out," said GLSHS Executive Director Bruce Lynn. "It is truly ornate and still beautiful after 130 years on the bottom of Lake Superior."
Darryl Ertel, director of marine operations, added, "No one has to ask where the Atlanta is anymore."
The two survivors from the storm originally said all three masts broke off during the ordeal. In the summer of 2021, the GLSHS partnered with Marine Sonic Technology to conduct side-scan sonar.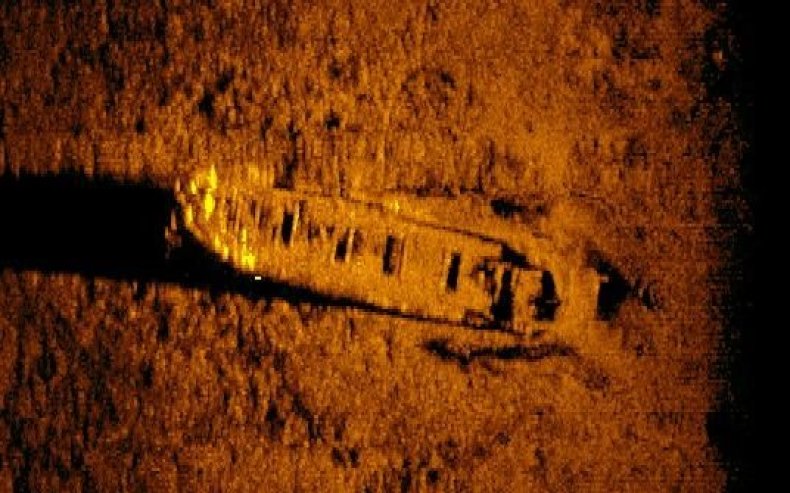 Corey Adkins, spokesperson and content director for GLSHS, told Newsweek that nearly 2,500 miles of Lake Superior was mapped by Ertel.
"For lack of a better term, we mow the lawn," Adkins said.
Researchers essentially go where shipwrecks are not documented and wait for a blip to hit on the sonar.
"It's a lot of tedious and boring and monotonous work, filled with little specs of joy and high-fiving," he said.
Mapping was conducted in August but a delay to announce the shipwreck was due to reviewing footage and conducting further research. As Adkins said, it's not always clear what will be found.
When a remotely operated video conducting the mapping saw the name board, Atlanta, Adkins said "it stood like a beaming sun."
The survivors said all three masts broke off during the infamous storm. Now, with footage obtained from the mapping process, researchers have proven that the Atlanta is missing all three masts that "broke off flush." Their whereabouts remain unknown.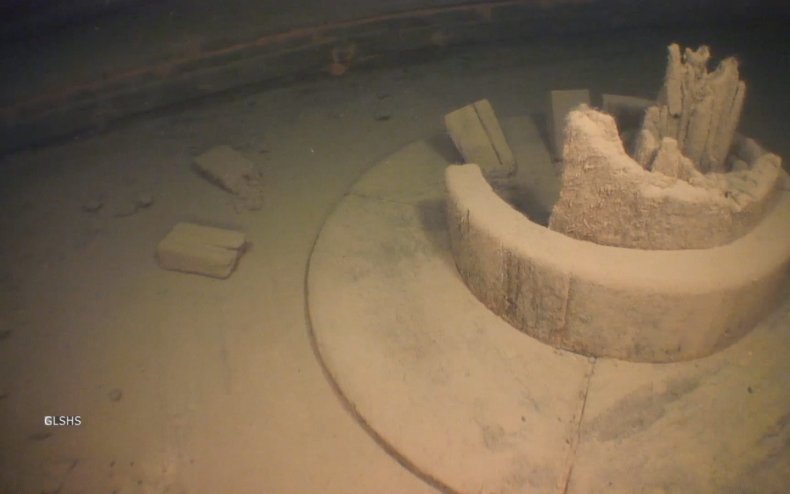 Adkins compared it to finding something extra special in your grandparents' house that hasn't been seen for many years.
"If you think about it, this is 130 years since anybody has seen this ship," he said. "The last people to see it are the people rowing away from it."
While it's not the oldest shipwreck to be located by the GLSHS, Adkins said more information is being compiled that should shed even more light on this discovery.
Earlier this week, it was reported that another shipwreck from the 1800s had been discovered on the coast of North Carolina.