18 Actors Who Perform Their Own Stunts
You may be paying for the name atop the bill when you sit down to watch an action blockbuster, but more often than not, it's the stuntmen and women of Hollywood that are making those jaw-dropping car chases, fights and freefalls come to life.
But not all the time. Sometimes, the actors themselves put themselves in harm's way to make their movies look as badass as possible.
Some train specifically for a job, while others consider themselves Evil Knievel as well as a Hollywood star. Here are 18 stars that are known for doing their own stunts.
Tom Cruise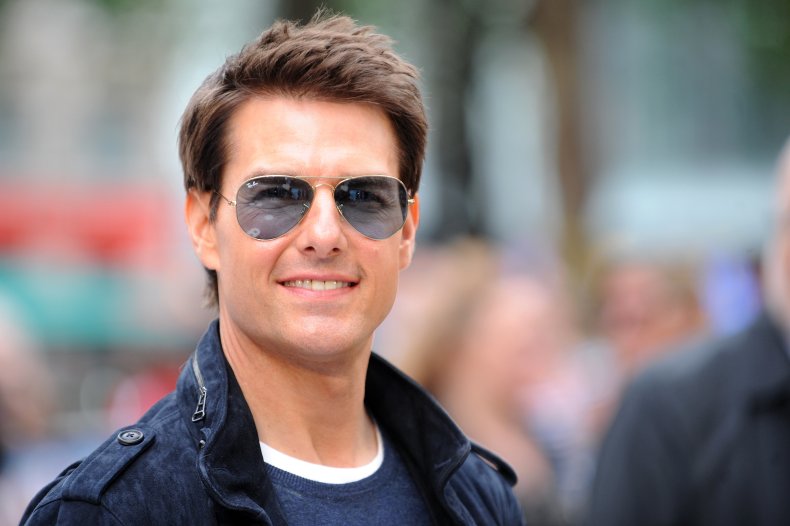 One of movie's most enduring action stars has long insisted that he does his own stunts, no matter how ridiculous or dangerous they are.
Tom Cruise is known for completing the majority of his own stunts in the Mission: Impossible films, in which he plays Ethan Hunt—from hanging off the side of a moving plane in Rogue Nation, to learning how to hold his breath for over six minutes.
One of his most ludicrous stunts came in 2018's Fallout, when Cruise literally learned how to fly a helicopter for a scene.
Director Christopher Quarrie told The New York Times: "Tom qualified on this helicopter in six weeks. Normally it takes three months; he trained with two crews working 16 hours a day so he could cut his training time in half.
"In some parts of the sequence, Tom's doing the chasing, and in other parts he's being chased — and we were always pushing for proximity, because that of course sold more danger. Tom is weaving in and out of canyons and gullies. There was one where his rotor blades were just a few feet away from the rock walls on either side. It was like flying through a broom closet."
Of course, injury is always a risk when doing your own stunts, and filming for Fallout had to be suspended for months after Cruise broke his ankle while jumping over rooftops in London.
Jackie Chan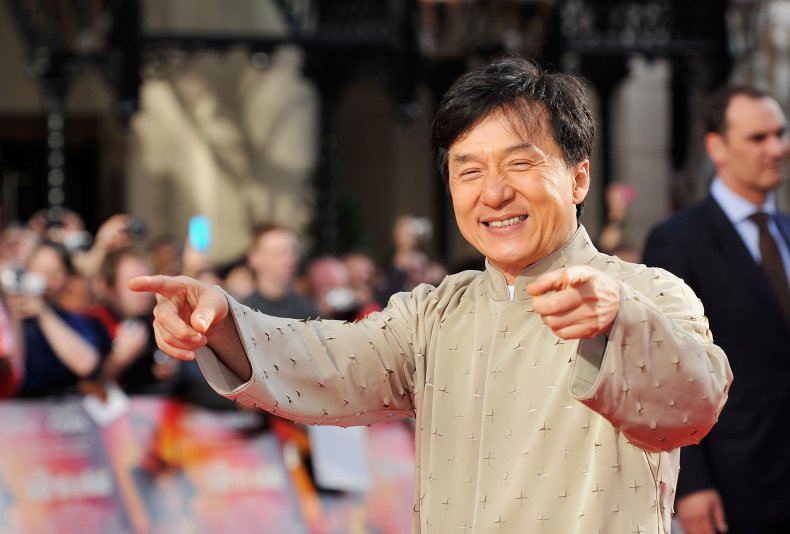 Another legend in the actor/stuntman game, Jackie Chan has done the majority of its own stunts over the years—pretty impressive when you consider the content of his films.
His stunts are choreographed by the Jackie Chan Stunt Team and the dangerous nature of many of his stunts have made it very difficult to get his films insured.
Unsurprising, considering over the years he has suffered second degree burns, dislocated his pelvis, fractured his skull and broken many bones.
"I will use stunt doubles if you ask me to ride an F-16 jet fighter, or to jump over a series of hurdles with a crazy horse, or to perform two 720-degree somersaults. But one somersault, I'll do it myself," Chan told the Associated Press in 2003.
He holds the Guinness World Record for most stunts by a living actor, but now in his sixties, he has stopped doing all of his own stunts.
Jeremy Renner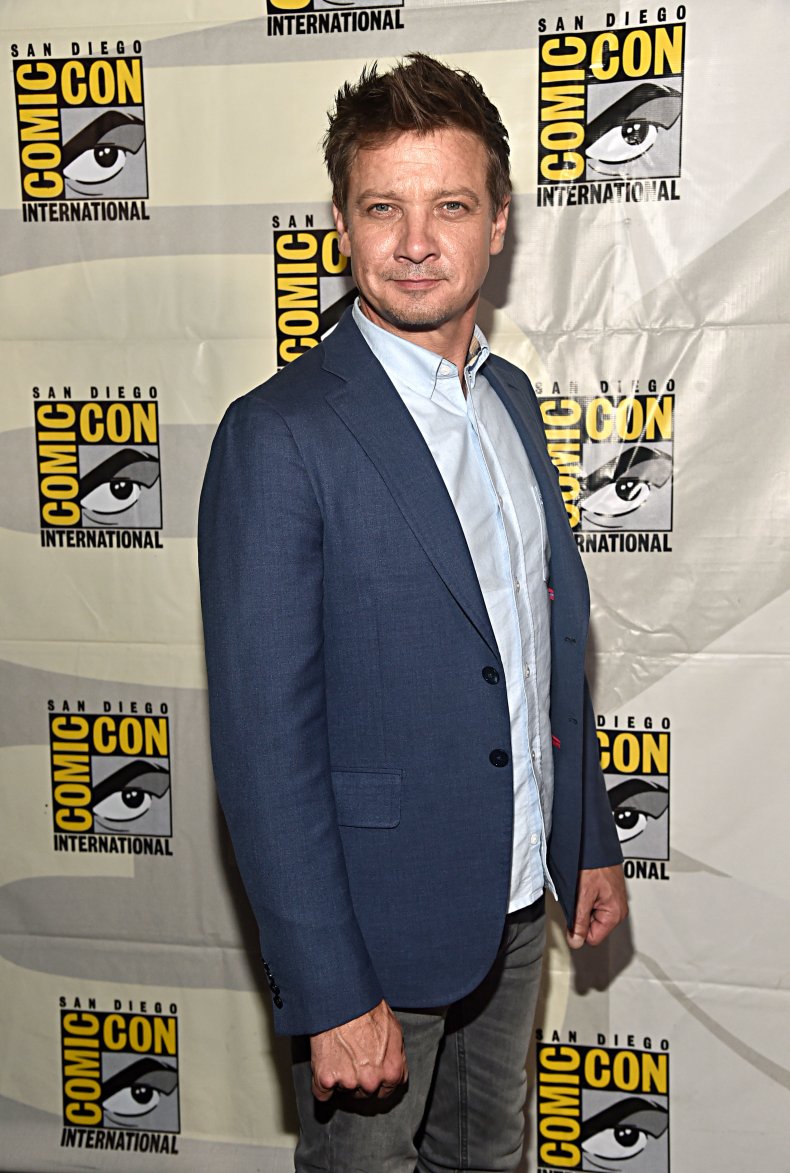 Hawkeye himself Jeremy Renner is insistent on doing his own stunts, as he told Howard Stern in 2017.
"That's important," Renner said. "You spend so much time and money to try and create a world for people to to go sit down in a chair and watch a movie, you don't want them to be pulled out of the movie by some guy in a bad wig trying to do the stunt."
Unfortunately, this can backfire, and his worst injury came not on a Marvel blockbuster, but while filming the comedy Tag.
Renner was supposed to jump off a 20ft stack of chairs when the rigging broke and he plummeted to the ground, breaking both his arms. However, he was so committed to the stunt that he did it again, not realising how badly he had been injured.
To continue filming, the producers of Tag actually had to add CG sleeves over Renner's casts.
Angelina Jolie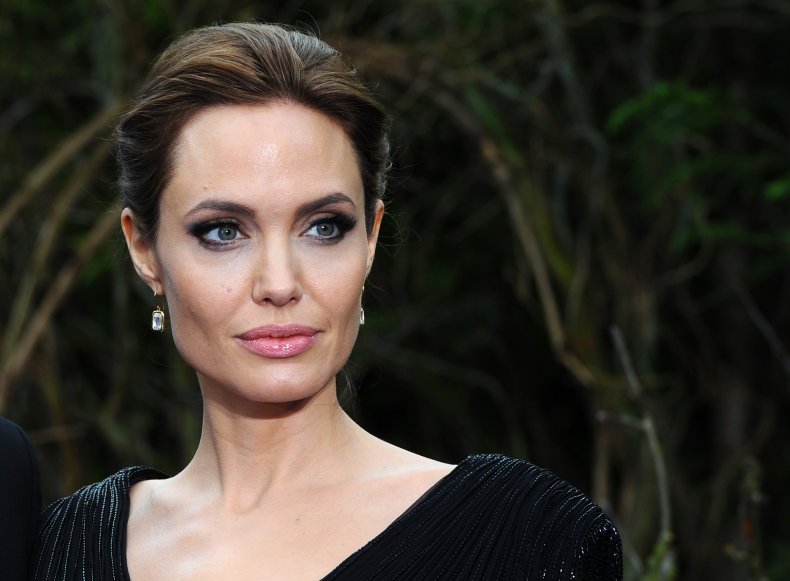 In the 2010 film Salt, Jolie's CIA agent jumped across moving trucks, off bridges and out of helicopters, and the award-winning actress was "really game" to do the stunts herself, while fitted with padding and a safety harness.
Stunt coordinator Simon Crane told the Los Angeles Times in 2010: "She's absolutely fearless when it comes to high places. That's a fantastic asset to have.
"You can use her confidence with heights to put her in all kinds of dicey situations and know that she's going to be convincing pulling it off."
Jolie did injure herself during the film's fight sequence with Liev Schreiber, though, when she burst through the door with a gun and accidentally hit her head on the corner of a desk.
Jason Statham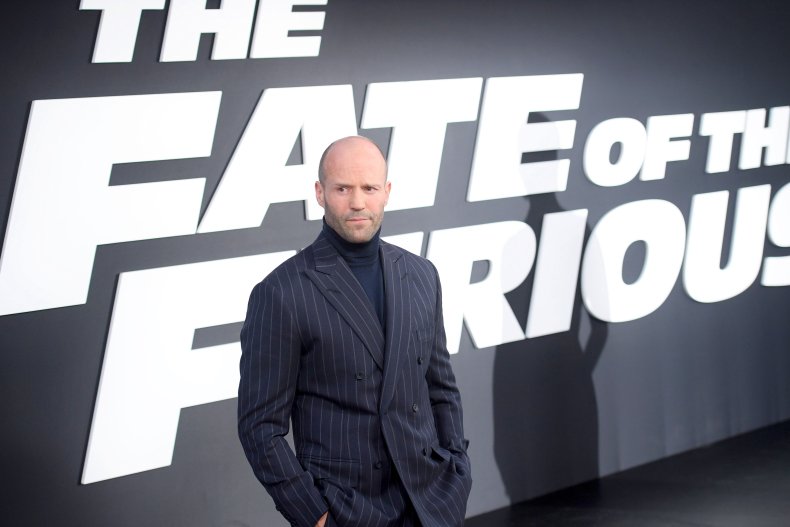 Statham has made a name for himself in action films like the Fast & Furious franchise, and thinks that it is "cheating the audience" if he doesn't do the stunts himself.
He even called superhero actors who use stunt doubles "embarrassing" in an interview with the Telegraph in 2015, saying: "I could take my grandma, put her in a cape, put her on a green screen and they'll have stunt doubles come in and do all the action. Anybody could do it."
One of his most impressive stunts came at the end of Crank, when Statham dangled from a helicopter with only a thin wire protecting him.
Zoe Bell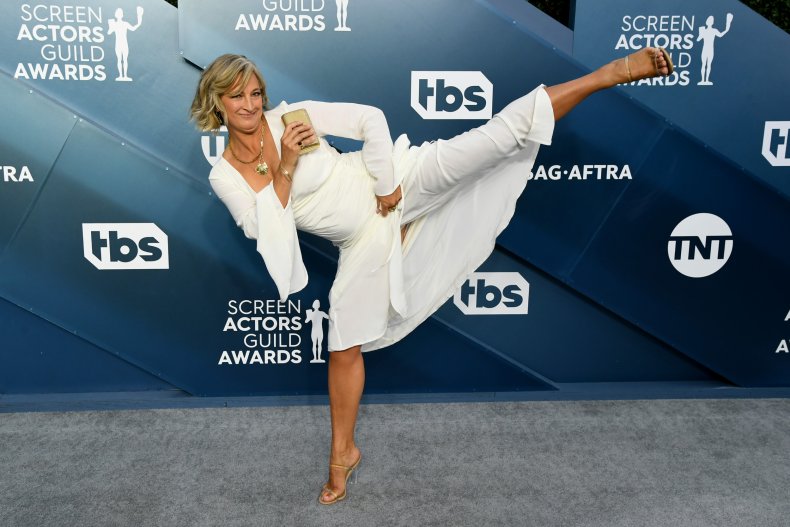 Some actors learn how to do stunt work, but in Zoe Bell's case, it went the other way round.
The New Zealand stuntwoman has been the double for people like Uma Thurman in Kill Bill, Cate Blanchett in Thor: Ragnarok, Lucy Lawless in Xena: Warrior Princess and Halle Berry in Catwoman.
However, she has also moved into acting, and has starred in films including Once Upon a Time in Hollywood and Grindhouse and TV shows including Hawaii Five-0 and Lost, all while doing her own stunts on the job.
Daniel Craig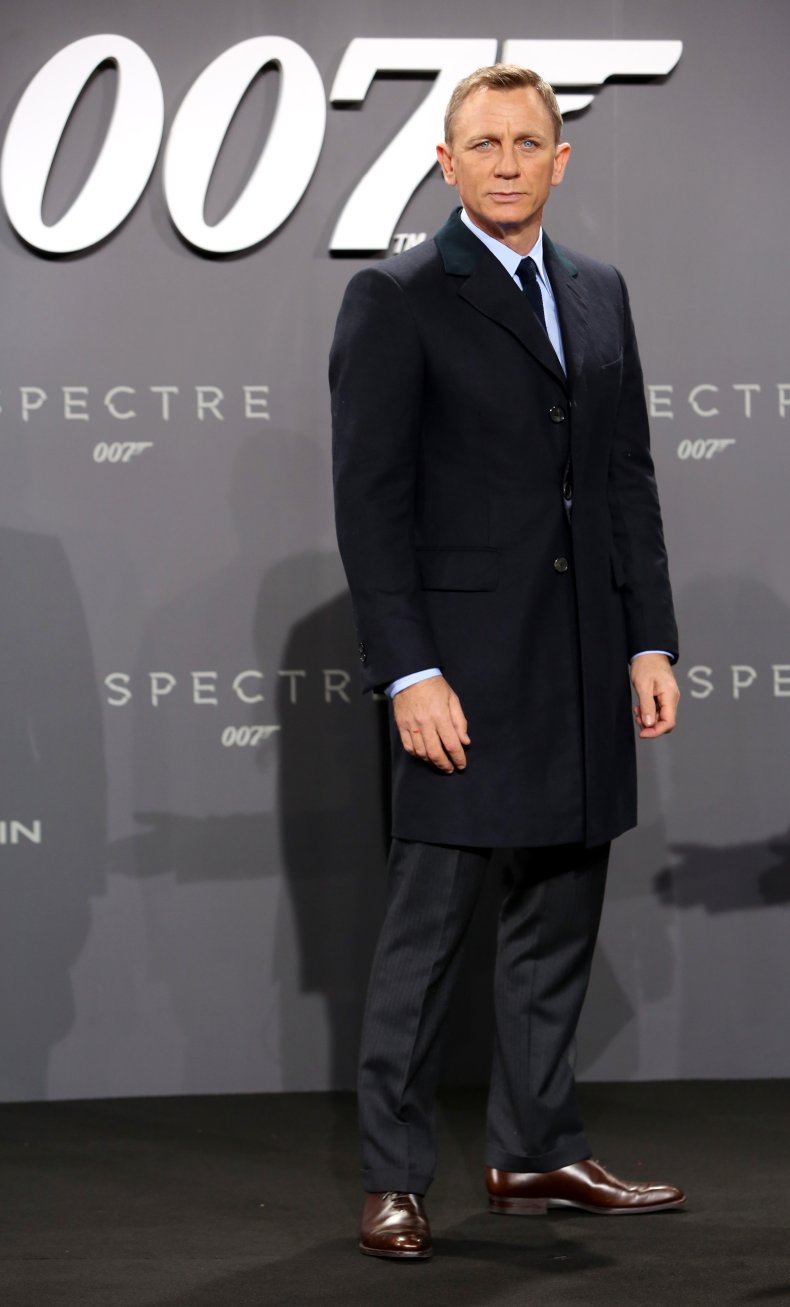 While you would imagine the actors that step into 007's suit would be daredevils, not many Bonds have done their own stunts, but Daniel Craig has thrown his all at the films.
Speaking to the Guardian, Quantum of Solace and Casino Royale chief stunt coordinator Gary Powell said: "He gets his hands very dirty. Daniel puts the work in, even if it's something he's not keen on.
"He's not a lover of heights but in Quantum Of Solace we've got him jumping out of a three-storey building on to the top of a moving bus. You've actually got to jump before the bus is under you."
His gung-ho attitude has meant Craig has racked up quite a few injuries, from spraining a knee during Quantum of Solace, to losing the tip of his finger, to having his front teeth smashed out during a fight scene.
Christian Bale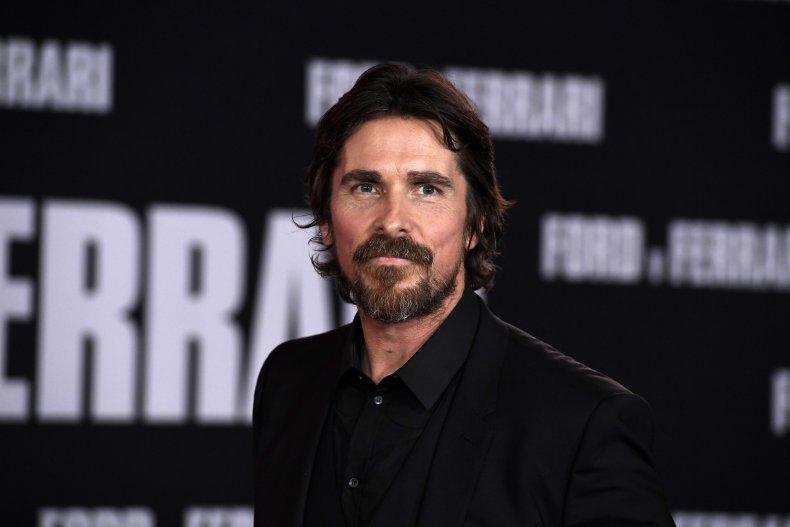 Christian Bale is known for transforming himself for roles, whether that means starving himself or putting on weight, so it's no surprise that he likes to do as many of his own stunts as possible.
While he did have stunt doubles while playing Batman, he stepped in to do most of the fight sequences, even training in the martial art Keysi for the job.
He does have his limits, though - for a scene in Rescue Dawn where his character was supposed to be hoisted up into a chopper by a rope, Bale shouted at director Werner Herzog: "I'm not going to die for you, Werner!"
Charlize Theron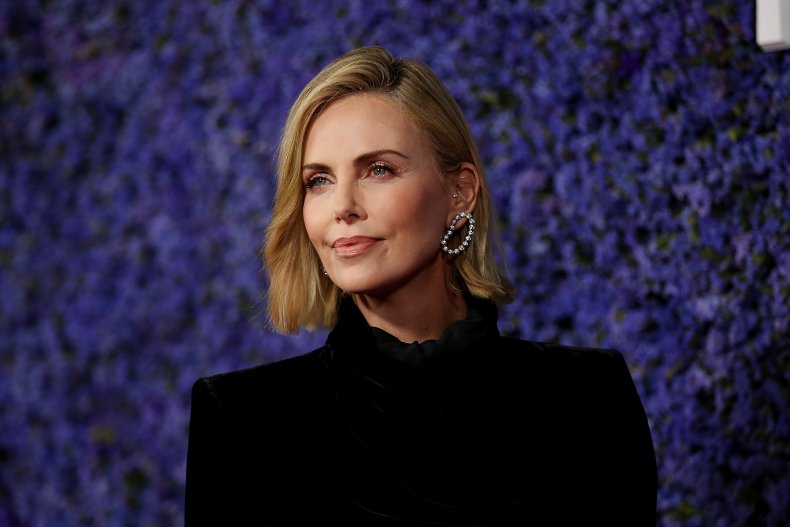 While filming the action film Atomic Blonde, Charlize Theron threw herself into the role, and did all of the stunts she was allowed to do.
Stunt coordinator Sam Hargrave told the Hollywood Reporter: "Charlize did 98 percent of her own action including fighting, running and those kinds of things. When it comes where she has to fall down stairs or swing from a height — that, she can't do insurance-wise."
However, we're not entirely sure why she is so committed to the stunt work, considering the horrific injuries she has endured.
While filming Æon Flux, she suffered a herniated disc after doing a series of back handsprings, and on the set of The Old Guard, Theron tore the ligament in her thumb during a fight scene and ended up needing three surgeries on her left arm.
Keanu Reeves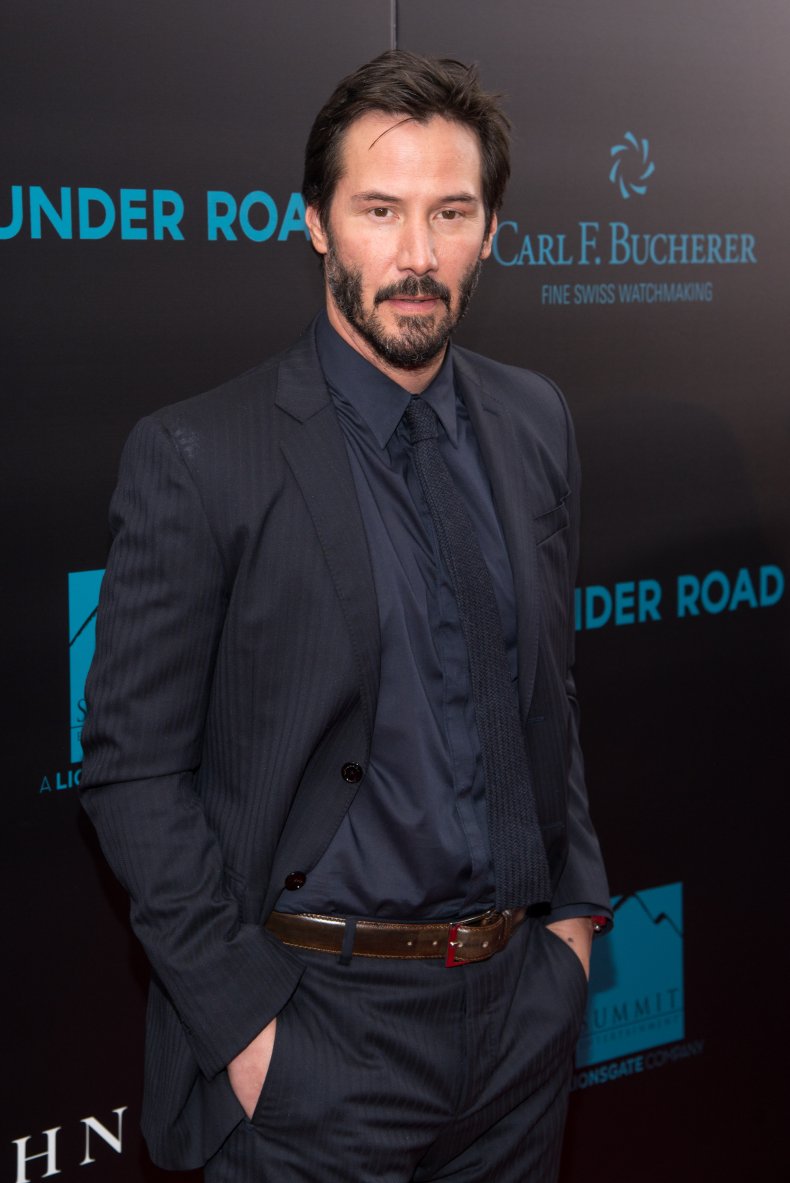 As well as being Hollywood's nicest man, Keanu Reeves is committed to his stunt work, and performs the vast majority of the fighting, driving and gunplay in the John Wick movies himself.
He told Today: "I do all of the action. I'm 90 percent of what's happening there. I'm maintaining the connection to the audience, and with the story. If it's wacky/crazy stuff, you're just like, 'Oh my god, what did I just see?'"
However, he never plays the hero, and lets his stunt double step in when it's needed.
His double Jeremy Fry told Metro in 2020: "It's always interesting to me when actors want to do their own stunts... when you have people who you can use and you won't know that it's not them.
"But Keanu, he completely gets that. He has never said, 'I want to do that. I want to do it.' He trusts [director Chad Stahelski] to make the best decision that they can and he knows that they will use him whenever they feel it's appropriate and safe."
Matt Damon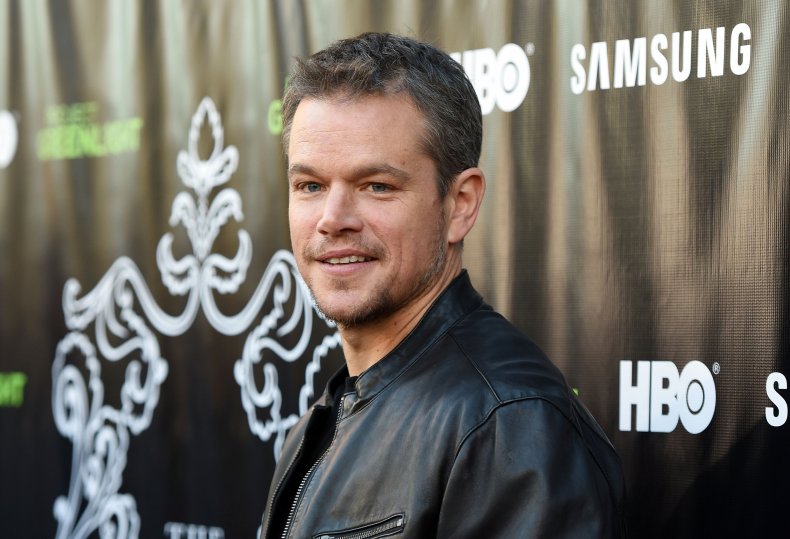 To play Jason Bourne, Matt Damon essentially transformed into a real-life action hero, and did a lot of his own driving stunt work and underwater sequences in the franchise.
Damon underwent three months of training in hand-to-hand combat, weapons, boxing, and Filipino Escrima to properly get into shape to play Jason Bourne.
However, he isn't totally fearless, as he told Daily Mail Australia in 2016: "I do as much as I can but whenever it's like going to be a little sketchy, I always let the professionals do it because they're really good at what they do."
Tom Holland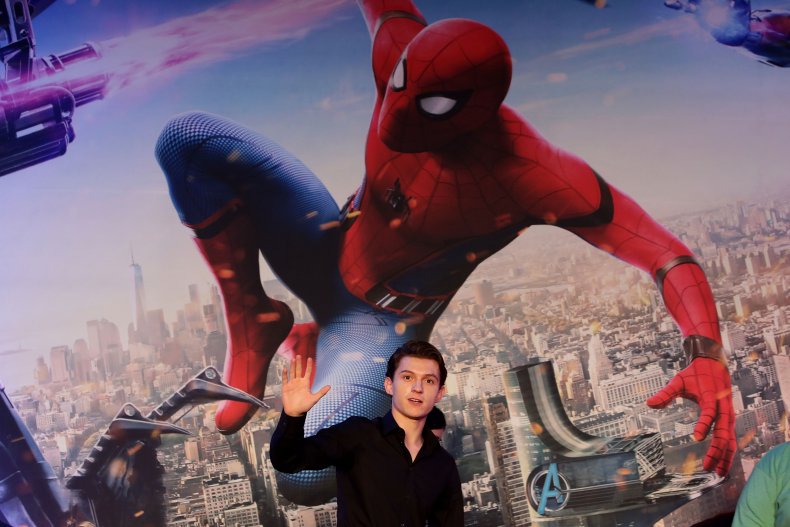 Tom Holland trained as a gymnast and a dancer as a child and was into the parkour scene, so performing his own stunts as Spider-Man was pretty much the next step.
The star will do any stunt he's allowed to do, but can't do all of Spidey's work due to insurance reasons.
He told ComicBook.com in 2017: "I did as many [of the stunts] as I could, but there are some things legally that I couldn't do. There were stunt doubles who were all very, very talented guys who really supported me throughout the process.
"Whenever there was a stunt that I didn't necessarily feel comfortable about, they would step in and show my how to do it, and coach me through the process."
His favourite of all the stunts was running up a steel beam during Homecoming, when he was allowed to jump off the end.
Cameron Diaz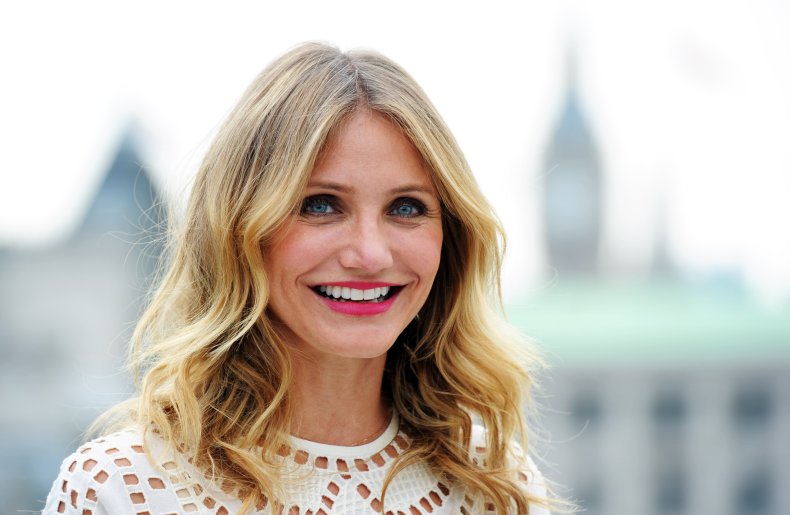 Cameron Diaz may have retired from acting now, but in 2010's Knight and Day, she made sure that she kept up with co-star Tom Cruise in terms of stunts.
"It's so addictive because there are only a few things in life that really bring you into a moment like that, especially in our society," she told the Chicago Tribune in 2010. "You learn to trust yourself. You learn to trust the people that you're working with."
Among the stunts she pulled off was a trick where she swung around to the front of Cruise on a moving motorcycle, all while shooting the bad guys.
Adam Driver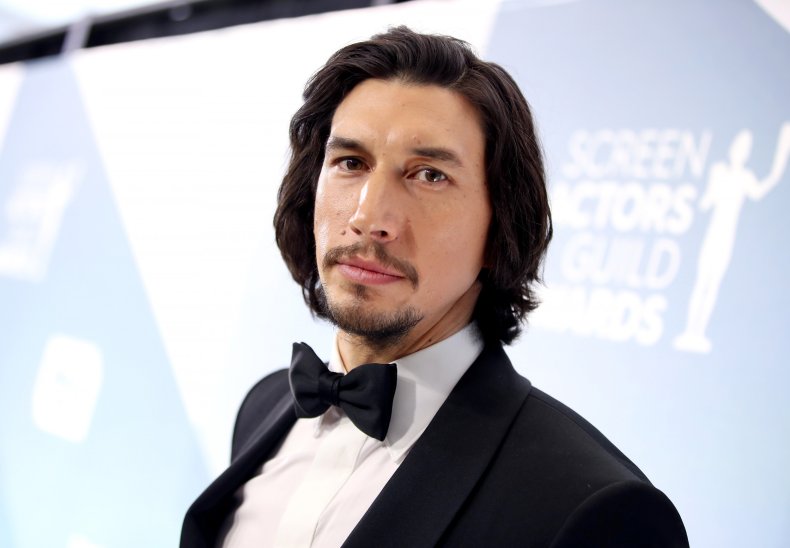 There was a stuntman on hand on the set of Star Wars: The Rise of Skywalker to carry out Kylo Ren's more dramatic scenes, but he basically sat there twiddling his thumbs, because Adam Driver was so keen on doing his own stunts.
The film's stunt coordinator Eunice Huthart heaped praise on the former Girls star for carrying out all his own fight scenes.
"If, for example, Kylo Ren got set on fire, there's not a chance in hell they'd ever let Adam Driver do it. Adam's in a fortunate position because everything [necessary], the actor was capable to do," she told Film Threat last year.
"Adam's stunt double never got into costume, ever. He's as good as any stuntman, honestly."
Naomie Harris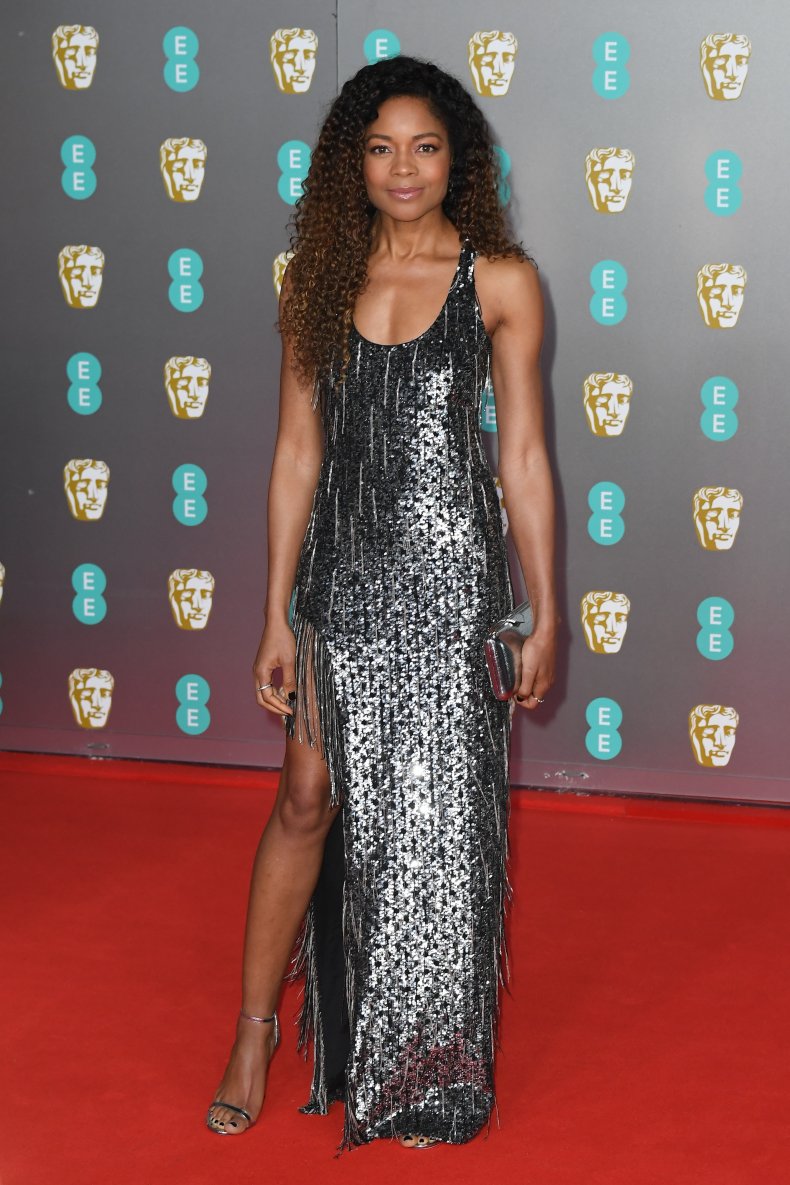 Not content with simply reading the lines of the iconic Miss Moneypenny, Naomie Harris decided that she would attempt to do all of her stunts in Skyfall.
She told Bang Showbiz: "I'm trying to do all my own stunts. I've done them all so far. In a couple of weeks we've got another big stunt thing, so I don't know if I can do all of them. But I'm trying to!"
Harris put her trust in the Bond stunt crew when pulling off the car chases, saying: "I definitely felt frightened, but never in danger, because they were always so careful about everything."
Harrison Ford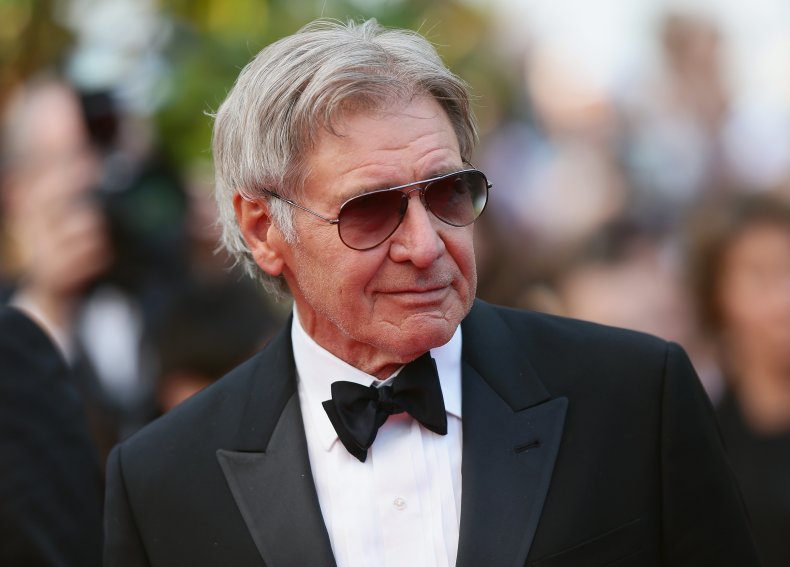 While playing the iconic character of Indiana Jones, Harrison Ford wanted to do so many of his own stunts that he basically put his stunt double out of work.
According to stuntman Vic Armstrong, he had to pull Ford aside during filming of the Last Crusade and ask him to let him do some work because Ford was doing so many of the stunts himself.
Armstrong said of the star: "If he wasn't such a great actor, he would have made a really great stuntman."
Even off screen, Ford is a bit of a daredevil, having become a licensed pilot over 20 years ago.
Kristen Stewart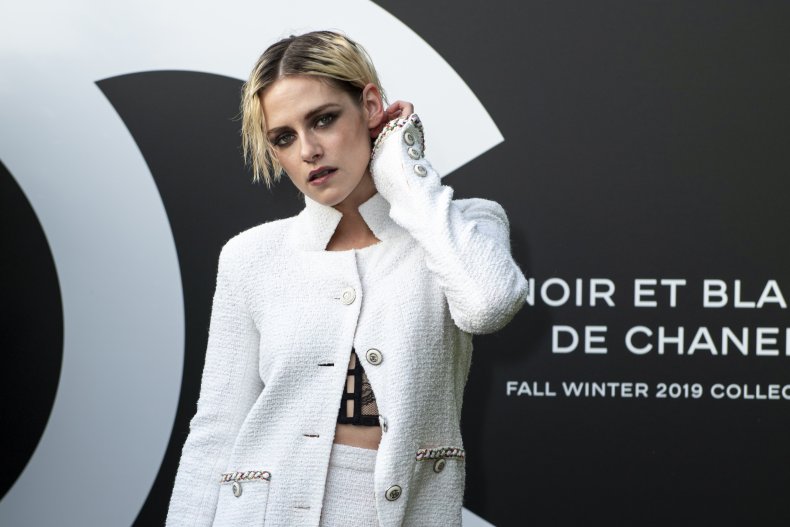 Kristen Stewart got over her fear of horses to complete many of the stunts in Snow White and the Huntsman.
Speaking at WonderCon in 2012, the actress said: "I got to jump off cliffs and ride horses, and that terrifies me. I was really, really not happy about having to do all that [horseback riding]. I don't like that - I hate that. I fell off a horse once and hurt myself really badly. I broke and dislocated my elbow when I was, like, nine.
"I just had to not think about it. I wanted so badly to do this that it was just like, 'Alright, well, if I perish by horse, that's all good'."
By the time 2019's Charlie's Angels rolled around, Stewart had got into the swing of things, as director Elizabeth Banks called the actress "a legit action heroine".
She told press: "She's super badass in the movie. She did so many of her own stunts. Did all of her training. They all did. They all did weapons training. They all did stunt training, fight training, driving, we all took driving – not lessons but we all had to go through and were all put through our paces in all of those areas."
Chloe Grace Moretz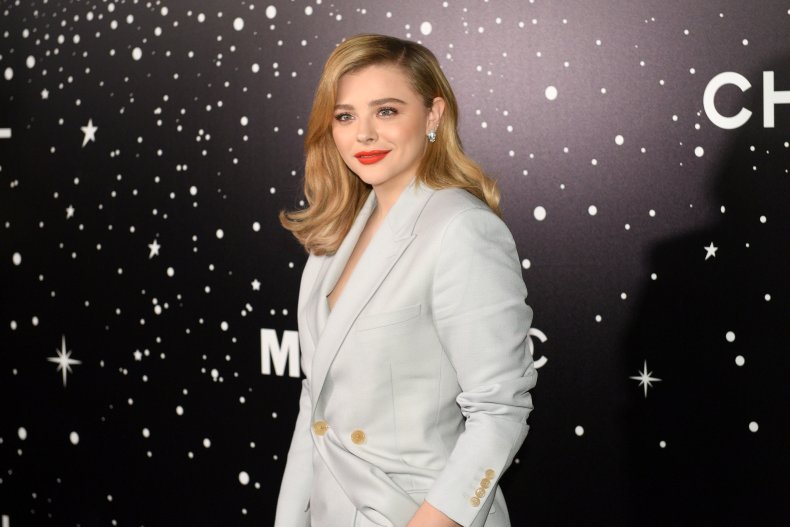 Chloe Grace Moretz was too young to swear in Kick-Ass when she starred as Hit-Girl, but managed to do most of her own stunts.
Aged just 12, Moretz trained with Jackie Chan's stunt crew for three months for the role, and was inspired by Angelina Jolie in the film Wanted.
She told the Hollywood Reporter last year: "By the time we got to filming, about 90 percent of it was me, except the big, big stunts, which I probably could have done, but we legally couldn't do them for insurance, because it was too risky."