18 Families Discover Alcohol Flowing Out of Their Home Water Faucets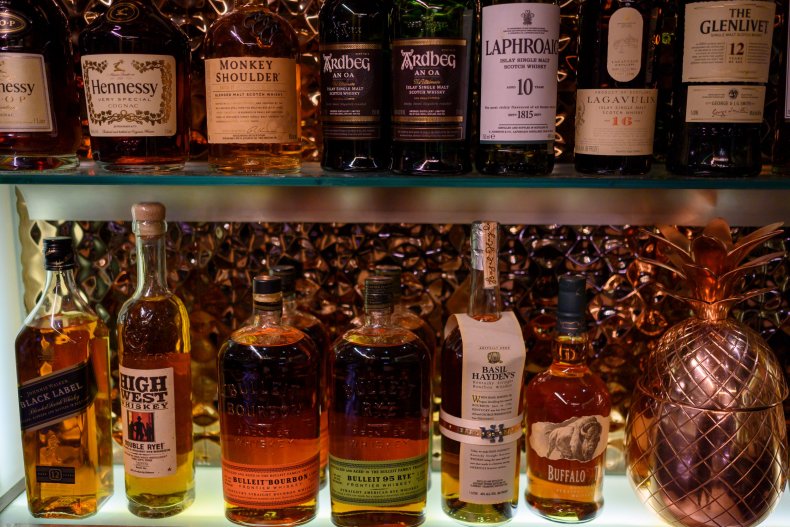 Eighteen families living in Chalakudy, a town in the Thrissur District of the Kerala state in Southern India, found alcohol, not water, pouring from their home faucets Monday.
According to Manorama online, some of the apartment's residents stated that their water had a "spiritual smell" and when they checked with one another, they discovered that the situation was the same throughout the building.
After the affected residents searched for the root cause, they learned that the problem was connected to India's Excise Department and the Central Board of Indirect Taxes and Customs—and their attempt to destroy confiscated alcohol from a local bar.
According to Manorama, about six years ago, the excise officials seized about 6,000 liters or 1,585 gallons of liquor from a bar named Rachana because it was being stored illegally. After the liquor was discovered, the officials were ordered to destroy it. They chose to dig a hole on the bar's property and pour the confiscated alcohol into it.
The move backfired. The alcohol seeped through the soil and entered the apartment's water well, mixing with more 20,000 liters or 5,283 gallons of water, which was used by the 18 families.
"Next to our apartment is the Rachana bar. Six years ago this bar was shut down and their liquor stock sealed by the excise department," the apartment's owner, Joshy Malliyekka, told The News Minute in India.
According to the New Indian Express, following the discovery, the apartment's residents alerted the Chalakudy government, which led health officials to test the water for alcohol levels.
"The inspection proved the presence of alcohol in the water, and hence we called the excise department and informed them of the matter," V. G. Jogi, the Chalakudy government's ward councilor told The New Indian Express.
Following the positive test of alcohol in the apartment's water and outrage from its residents, the excise department agreed to mend the situation. "We will lend all support to the families affected," Deputy Excise Commissioner T K Sanu told The New Indian Express.
The excise department also noted that the officials who disposed of the alcohol from the bar "should take care not to harm the environment and the public. But they were unaware of the presence of an open well nearby."