18 Relatives Test Positive for Coronavirus After Texas Surprise Party
More than a dozen members of a North Texas family tested positive for coronavirus after they had gathered for a surprise birthday party in late May.
One relative, who unknowingly had already been infected with the novel virus, attended the party and interacted with several family members, according to WFAA, a local news station in Dallas.
Nearly one month has passed following the May 30 party, and three of the family members have since been hospitalized due to the virus, said Ron Barbosa.
The surprise birthday party was for Barbosa's daughter-in-law, he said. Barbosa, a volunteer EMT, and his wife, a doctor, had decided not to attend the gathering because of safety reasons, he said.
"When people started getting sick, we really let everyone have it," Barbosa said. "We knew this was going to happen, I mean this whole time this has been going on we've been terrified."
Messages sent to Barbosa by Newsweek were not returned before the time of publication.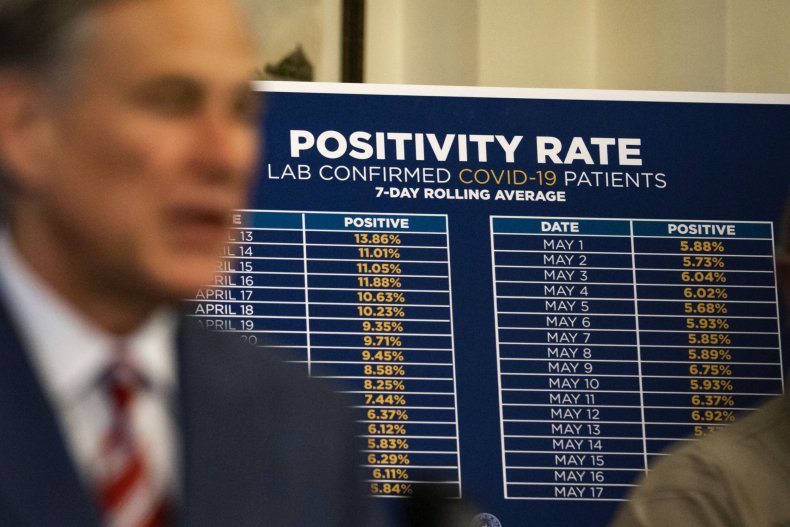 Barbosa said that his nephew, who had hosted the party, was the one who had initially contracted coronavirus, spreading it to each of the seven other family members who attended.
Those eight people then spread the virus to 10 other relatives in the family, including both young children and Barbosa's parents, who are in their 80s.
Barbosa's mother, Carole, had stopped by the party briefly to drop something off, he said. Days later, on June 6, Carole tested positive for coronavirus. She was hospitalized a week later and has since returned home, according to a Facebook page set up by the family.
Barbosa said his father, Frank, who did not attend the party, must have been infected with the virus through Carole.
Frank had been admitted to the hospital June 17 and was placed in the intensive care unit soon after.
"My dad's hanging on by a thread," Barbosa said. "They're saying this is one of the last straws for my dad."
Frank received a plasma donation from a recovered coronavirus patient Wednesday, according to Barbosa's Facebook page, which the family is hoping will bring some good news and progress.
"Prayers were answered today," Barbosa wrote. "Now [Frank] needs to get well for mom and the Barbosa Family."
In addition to Barbosa's parents, his sister, Kathy, was hospitalized around the same time as Carole.
Kathy, who is also undergoing chemotherapy treatment for breast cancer, has returned home and is recovering from the coronavirus, Barbosa said.
The remaining 15 relatives who had tested positive for the virus after attending the birthday party have mostly recovered too, Barbosa said.
The family's ordeal serves as a warning for what could happen even when proper safety precautions are attempted.
Everyone who attended the May 30 event — 25 people in total — had tried their best to stay socially distant from one another, Barbosa said. Not all 25 attendees arrived and stayed at the party for the same duration.
According to Texas Governor Greg Abbott's protocols for individuals, which were effective in the state beginning May 1, residents "should avoid being in a group larger than 10 individuals" and attempt to maintain 6 feet of separation.
On Wednesday, Abbott had told local television station KFDA that the state is struggling to control a "massive" outbreak of new coronavirus cases.
According to the most recently available data from the Texas Department of State Health Services, the state currently has an estimated 50,774 positive coronavirus cases.
Abbott had said in the interview that Texas health officials were expecting to report more than 5,000 new cases Wednesday for the second day in a row.