18 Scientists, Including One Who Worked With Wuhan Lab, Say COVID Lab Leak Theory Needs Study
A group of scientists is urging a reassessment of the origin of the coronavirus, as they don't believe the possibility of a lab leak was given sufficient consideration.
A March report from a team of World Health Organization–led scientists found a lab leak to be the "least likely" hypothesis. However, Tedros Adhanom Ghebreyesus, director-general of the WHO, said the possibility requires "further investigation" because the team didn't have access to enough raw data to adequately analyze the likelihood of any single hypothesis.
In a letter published Friday in the journal Science, 18 scientists wrote, "We must take hypotheses about both natural and laboratory spillovers seriously until we have sufficient data. Public health agencies and research laboratories alike need to open their records to the public."
Scientists who traveled to China to investigate the origin of the outbreak faced criticism for basing their findings on what's been perceived as a less than full picture of the earliest days of the pandemic. Knowing how the pandemic started could be vital in helping to prevent future health crises. Although the possibility that the virus originated in a lab has faced criticism, it hasn't been entirely ruled out.
Many scientists have been vocal in expressing support for the theory that the virus transferred from animals to humans, and the March report found "zoonotic spillover" from an immediate host was "likely to very likely."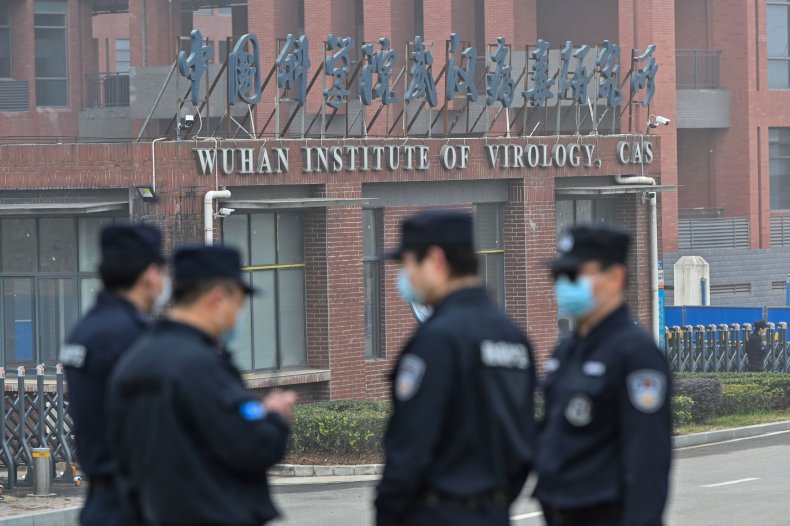 The authors of the Science magazine letter criticized this assessment, saying it was made with "no findings in clear support" of any hypothesis. They also took issue with researchers not giving "balanced consideration" to both lab and zoonotic spillover theories.
Former President Donald Trump was among one of the chief voices pushing the theory that the virus started in a lab. In his final days in office, the State Department released a fact sheet that outlined how the lab could have been the source, although it acknowledged that it didn't know the definitive origin.
Jamie Metzl, a senior fellow at the Atlantic Council and an adviser to the WHO who has long called for a full into all pandemic origin hypothesis, including a potential laboratory incident, told Newsweek in January that Trump's politicizing of the theory "frightened a lot of scientists." He said they didn't want to contribute to his perceived racism against the Chinese and his deflection of blame for the United States outbreak, so few people spoke up about a lab leak being a possibility.
"The chokehold on public consideration of an accidental lab incident as a possible pandemic origin has just been broken," Metzl told Newsweek. "Following publication of the Science letter, it will be irresponsible for any scientific journal or news outlet to not fully represent this viable hypothesis."
Among the signatories of the Science letter is Dr. Ralph Baric, one of the world's leading coronavirus experts. He's worked with researchers at the Wuhan Institute of Virology and in 2014 warned that the world was in "dangerous times" because SARS-like viruses were "prepared to jump."
Given that Baric believes additional research needs to be done to identify the true origin of the coronavirus and determine if a lab leak was possible, Metzl said, it's difficult for anyone else to "legitimately claim otherwise."
While many are pushing for additional research to be done, experts, including Metzl, told Newsweek it's possible the world may never know conclusively how the pandemic started.
"I think it's possible we could put it together, but the trail has grown cold with so much time between the first major cases and now," Dr. Gregory Gray, a Duke University professor, previously told Newsweek. "I'm not optimistic that it's going to be clear-cut at least."