18-Year-Old Dies From COVID-19 After Six-Month Battle in ICU
An 18-year-old from Indiana died Sunday from complications from COVID-19 after he spent six months in an intensive care unit.
Carlos Nunez Jr., of Lake Station, Indiana, was first infected with the virus in April. Seventeen years old at the time he was diagnosed with COVID, he wasn't vaccinated, and contracted the virus just before those in his age group were eligible to receive the vaccine in Indiana, television station WGN reported.
Before he died, it had appeared that Nunez Jr.'s health had been improving: he was walking and talking in August. WGN reported that while in the hospital, Nunez Jr. was placed into multiple medically-induced comas.
"He was death's doorstep for months, he just started to get better a few weeks before his death. It was long enough where we let our guards down," Lon Bailey, Nunez Jr.'s brother-in-law told, the television station. "(Doctors) were contemplating that there would be likely only a few more weeks until his release."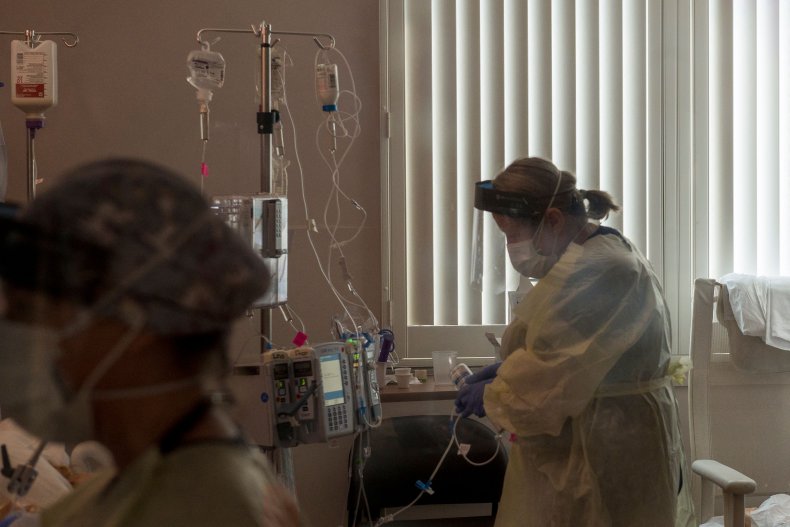 Nunez Jr.'s younger brother, Pablo, contracted COVID-19 at the same time, and also spent months in the ICU. Pablo Nunez was released in August, and is still recovering from the impact of the virus on his lungs and heart through physical therapy.
He said that his brother wanted others to get vaccinated against COVID-19. "He wanted people to get the vaccine so they wouldn't go through the same thing he went through," Pablo Nunez told WGN.
"People should get it so there won't be more people dying because it's really hard," he added.
A GoFundMe page set up for the brothers said that Nunez Jr. hoped to study nursing or become a flight controller.
A September 26 post on the page noted that he had passed away.
"His last few weeks were good, so this came unexpected. He was in good spirits, he was talking, eating, joking around and walking. He couldn't wait to go to Louisville and have our family all together. Carlos dreamed of going on a deep-sea fishing trip or going on a vacation to Canada," the post read. "In his short time on earth, he made an impact on so many of his friends, acquaintances, and family. He will be truly missed."
Newsweek has attempted to reach Nunez Jr.'s family for additional comment through the GoFundMe page.
The U.S. has recently seen a surge of COVID-19 cases in younger people. In court documents submitted this week, the American Academy of Pediatrics noted that the highly contagious Delta variant, and the beginning of the school year have contributed to a higher number of pediatric cases. The group noted that 20 percent of all U.S. COVID-19 COVID cases in children have been diagnosed since only mid-August.