18-year-old Dog Buried Alive by Cruel Owner Had to Be Euthanized After Being Discovered by Friend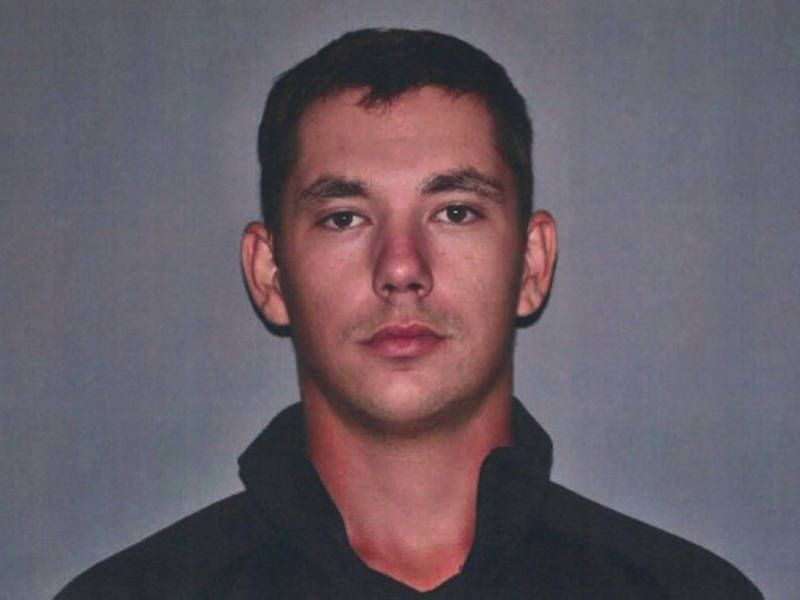 An 18-year-old dog that was buried alive and left for dead has been humanely euthanized at a local vet.
Richard "Rick" Piquard, 24, is now facing animal cruelty charges after police say he buried the dog in Northbridge, Massachusetts. The Shih Tzu was found gasping for air and with a rock on his head at around midday on Sunday. Chico was found by family friend Kaylee Belanger and her fiance.
"Sick [expletive deleted] left him alive," Belanger said, according to necn.com. "I didn't believe it. I turned around and he was gasping for air. He was extremely malnourished. He was dehydrated. He had anemia from flea infestation."
Belanger uploaded a lengthy Facebook post detailing the events. Chico had been left with Piquard 18 months ago when his ex, Chico's owner, had moved to a small apartment that could not accommodate the dog. Belanger said Piquard cared for Chico with "love and care for a very long time" until he adopted a seven-week-old kitten a few days ago.
The morning after a conversation where Piquard told Belanger he needed to "get rid of Chico," he messaged Belanger and said the dog had died overnight. "Obviously suspicious given the conversations the night before I began asking what happened," Belanger wrote on Facebook. "To which he called and explained that when he woke up early this morning that Chico was no longer breathing. And that he buried him in the woods behind his house. Marked by a stone."
After Belanger asked for the burial site so that she could have the dog cremated, Piquard gave her a false location. "While walking around my fiancé heard a noise. He then noticed a small patch of fresh dirt under some brush from the woods. So we began digging with a stick only to hit a rock. We uncovered a portion of Chico's head. Only to realize that the rock was on top of him. I lifted the rock and there he was. Took a step back to grab the blanket when my fiancé shouted 'he's breathing!'
"While screaming and questioning how someone could do this I hurriedly removed him from the hole. He yelped in pain, dirt in every part of him. He felt flat like a pancake from the rock weighing him down in the hole."
Chico was found behind the house where Piquard lives. Police did not release an address. Chico was taken to Cummings School of Veterinary Medicine at Tufts University in Grafton and put down. Police arrested Piquard on Sunday. He will face the Uxbridge District Council and has been released on a $1,000 cash bail.