An 18-year-old was killed while using his own body as a shield to protect his girlfriend's 10-year-old nephew from gunfire last week in New Jersey, his parents said.
Al-Tarrek Bell, from Skinnersville, North Carolina, was killed after someone opened fire in an apartment parking lot on March 27 while he was visiting his girlfriend's family in Edgewater Park, New Jersey.
Bell was located in the back seat of a car when the shooting began; both he and 25-year-old Sadiel Gonzalez, who was in the driver's seat, were killed. Two other passengers, including the 10-year-old child, were not killed during the incident, the Courier Post reported.
According to the Burlington County Prosecutor's Office, police were called to the scene at 12:20 a.m, and both victims were pronounced dead at the scene. An investigation is underway, but police have not made any arrests and do not yet know the motive behind the attack.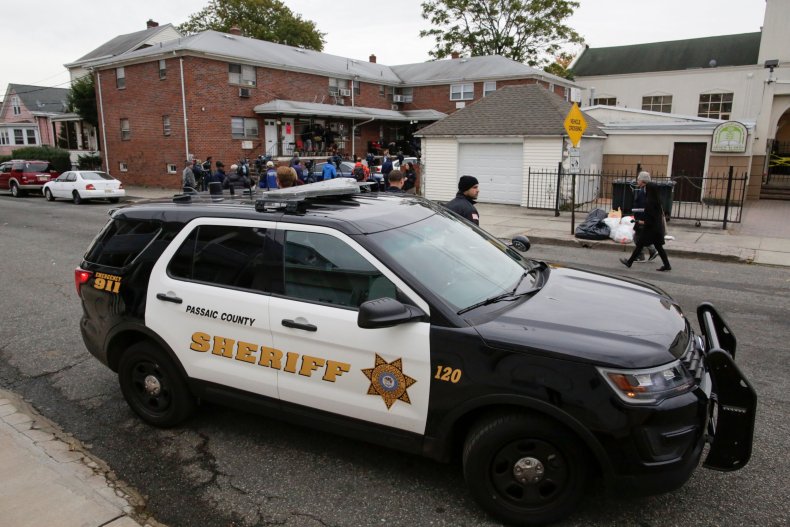 Bell's mother, Izetta Howell, told the Courier Post on Wednesday that her son had acted quickly to save the child, using his own body as a shield against the gunshots.
"It's heart-breaking but I know my baby died a hero," Howell said. "I can smile because I know he saved another person."
Howell described Bell as a "beautiful" spirit and said he had plans to pursue a career in modeling or entertainment after graduating high school. Bell was killed less than a month before his 19th birthday.
"My baby was a good kid," Howell said Wednesday. "He was so kind, so very respectful."
"He had so many goals," she added. "He was all about going to school, all about making money at his jobs," noting that he worked hard, and participated in numerous activities including playing drums with a high school band.
"He was about to do major things," she said.
Howell also told ABC 11 that knowing her son had a "heart of gold" makes dealing with his loss a little easier.
"For him to save his life, that meant the world to me even though my son is gone; but just to know that my son had a heart of gold, it makes it even better to deal with," she said.
"When he would come to school, his smile would light up the whole school. Now, when I walk outside, his smile lights up the sky and that makes me feel good., she added.
Bell's girlfriend, Jackie Santiago, told the news outlet that he was a "hero" and said she would ensure that his name is not forgotten.
"I love him, and I will never, ever, ever, ever, ever forget him ever. And I will make sure that his name lives on as the hero that he was," Santiago told ABC 11.
A GoFundMe page has been set up by Bell's father, Toriano Arthur, to cover the cost of his funeral expenses. A second fundraising page has also been set up by a family friend of Howell's.
"Please help his mom and I with the expenses, to help put our son to rest, he lost his life being a Hero. Any donations at this time will help and be greatly appreciated," Arthur wrote on his page.
Newsweek contacted the Burlington County Prosecutor's Office for additional information on the investigation but did not hear back in time for publication.