18-Year-Old Mother Accused of Abandoning Newborn in Dumpster, Charged With Child Abuse
A teenage mother has been charged with attempted murder and child abuse after she left her newborn baby in a dumpster behind a store near the border of Texas and New Mexico.
Alexis Avila, 18, faces the felony charges after she told investigators she gave birth somewhere else then later left her newborn baby in a dumpster outside the Rig Outfitters and Home Store on January 7 in Hobbs, New Mexico, KOB reported.
Surveillance video from behind the store shows an individual believed to be the teenage mother arriving in a white car and throwing a black trash bag containing the newborn into a dumpster around 2 p.m. before driving off and leaving the child.
Around six hours later, the footage shows three people looking through the dumpster after apparently hearing crying. After a few seconds a woman located the black bag and pulls out the infant, still alive, the Daily Mail reported.
Joe Imbriale, owner of the Rig Outfitters and Home Store, told KOB the police asked to see the surveillance footage of the dumpster from Friday night.
"Something wasn't right, I saw the officers' faces, and they did not look right," Imbriale said. "I said, 'What is it we are looking for?' and she goes, 'We're looking for somebody who dumped a black garbage bag in your dumpster.' I turned around, I said, 'Please don't tell me it was a baby.'"
Officers responded to a call around 8 p.m. and offered aid to the newborn when they arrived on the scene. The infant was later transferred to a Lubbock, Texas, hospital to receive pediatric treatment, the Hobbs Police Department said in a statement.
Hobbs Police spokesman Chad Wright said investigators were able to track down the white car in the surveillance video and identified Avila as the suspect.
New Mexico has a safe haven law allowing someone to leave an infant up to 90 days old with a hospital employee. Someone can drop off a child as long as the child has not been abused or neglected, and the individual won't face criminal prosecution for leaving the child.
The closest hospital to the Rig Outfitters and Home Store was located just four miles away, Crime Online reported.
"I can't sleep at night just knowing that this baby was just tossed in a dumpster like that. I'm sorry but who does that? That is evil. I don't have words for it," Imbriale told KOB.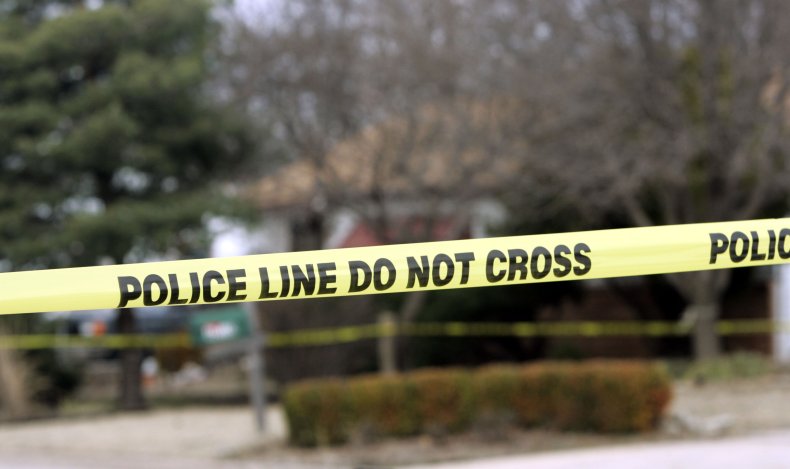 The baby is in stable condition.
Wright says Avila is expected to be arraigned Monday in New Mexico's Lea County District Court.
She was booked on suspicion of attempt to commit murder and child abuse.
It was not immediately known if Avila has an attorney to speak on her behalf.
The Associated Press contributed to this report.