19 Days Since Hurricane Ida, New Orleans Suffering Stinky Trash Problem
Hurricane Ida hit Louisiana 19 days ago, and the city of New Orleans is still facing challenges, including a citywide delay in trash pickup outside residents' homes.
The disastrous hurricane caused deadly, widespread flooding and caused an estimated $95 billion in damages throughout the state. Over 900,000 people in the state were without power, many in New Orleans, for two weeks due to catastrophic transmission damage.
New Orleans residents have become frustrated, saying their garbage has not been picked up in weeks since the storm. Ricky Johnson, who lives in Gentilly, a neighborhood in New Orleans, told local news station WDSU that "[the smell] is getting really aggravating."
"Solid waste collection was a challenge due largely to workforce issues nationwide that are affecting many sectors," said Deputy Chief Administrative Officer for Infrastructure Ramsey Green in a statement Friday. "This was an issue before the storm that was exacerbated by the COVID-19 pandemic, and it is an even greater issue now as we continue to move through our recovery with more than two times the amount of normal trash. This small number of responsive bidders underscores the monumental challenge that continues to impact our sanitation operations today."
In a tweet on Wednesday, New Orleans Mayor LaToya Cantrell said, "No getting around it: The situation stinks!"
The city's Department of Sanitation announced they would allow residents to take their garbage to the Elysian Fields Transfer Station with no fees attached while the city mitigates the problem.
The city has also implemented a new solution called "Operation Mardi Gras," named after the typical cleanup routine that takes place after New Orleans' Mardi Gras celebration. The city's Department of Sanitation Director, Cynthia Sylvain-Lear, described that routine as one involving "more than 100 pieces of equipment, including street sweepers, pushers, blowers, front-end loaders, skid steers, roll-off trucks and dump trucks, to collect and remove waste."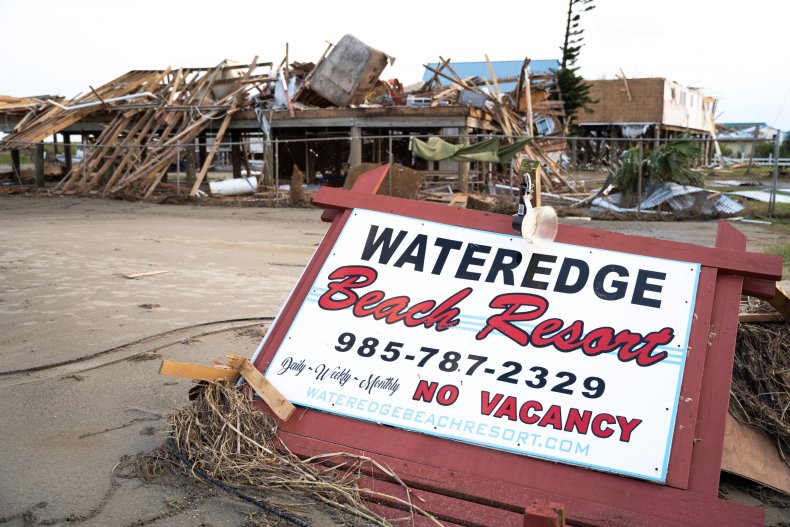 "Mardi Gras cleanup is not new to us," Mayor Cantrell said while announcing the initiative. "Because of that, it has provided us with at least some foundation to stand on collectively, as a city, to respond to what we know the needs are. This is how we will solve this problem immediately. Also, be assured I am looking at solving this problem for the long-haul."
The same crews who work on the yearly cleanup for the traditional Mardi Gras event will also assist with picking up the trash in the city still crippled by the hurricane.
Officials made clear that the cleanup procedure will not be focusing on getting rid of waste created by Hurricane Ida, but rather, their efforts will be focused on the trash bags that are on the residential streets.
Cantrell urged residents to be patient as they work on solutions. "Like the rest of our residents, I am seeing first-hand that trash is gathering in many parts of the city. I understand the impacts the solid waste industry shortage is having on the ground and in our neighborhoods, which was a serious challenge before Hurricane Ida and an even greater challenge after the storm," she said in a statement.
"But I want our residents to know that my team and I are doing everything possible to build capacity to rid our city streets of trash for good."