Up to 400 Million Meals Wasted in the U.K. Each Year: Study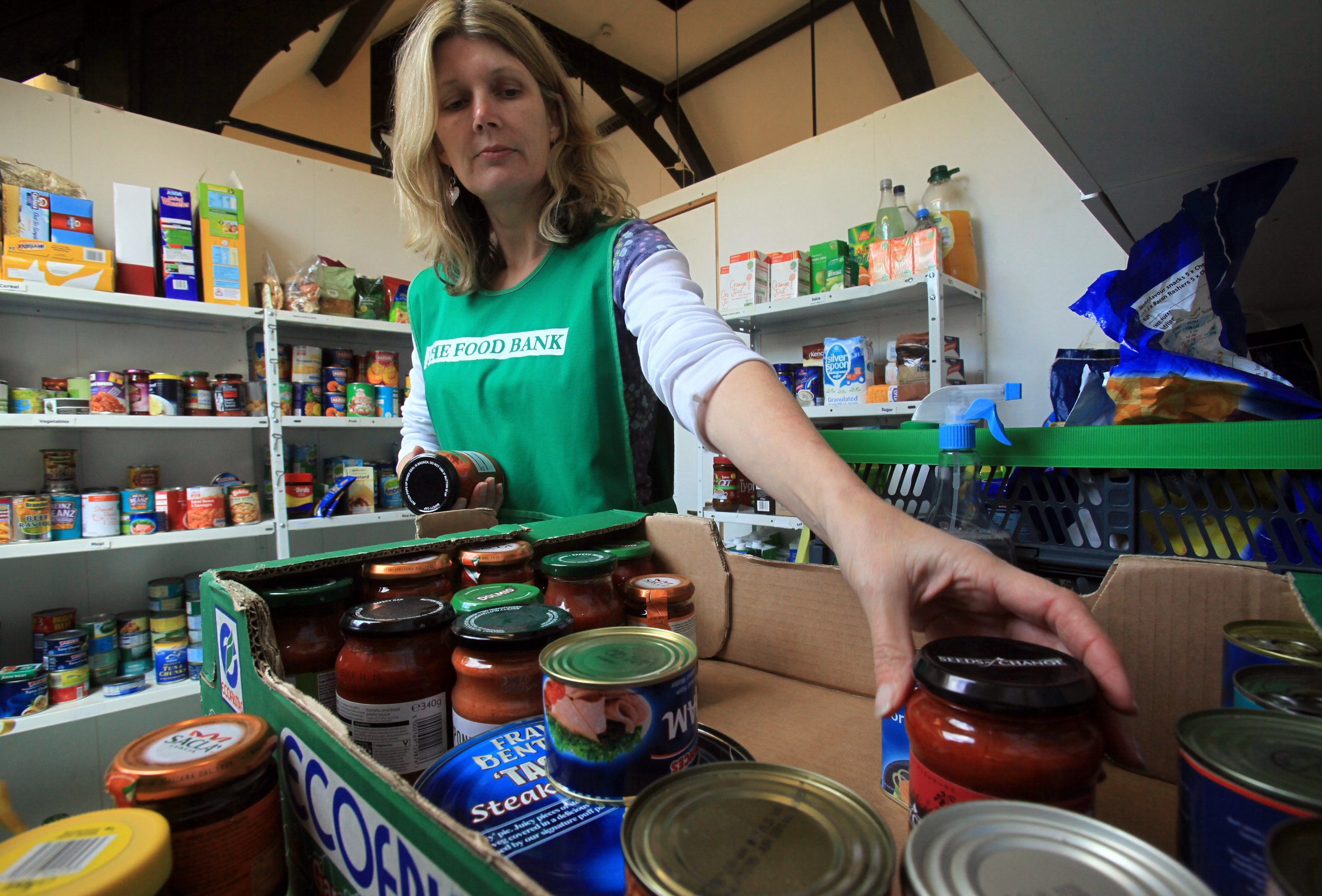 Almost 2 million tons of food is wasted in the U.K. grocery supply chain every year, according to a report published Tuesday by the Waste & Resources Action Programme (WRAP).
The charity, which works to improve sustainability, also said that 1.1 million tons of this waste could be avoided . At present, for every 2 tons of food we eat, another ton is wasted.
Using data from both U.K. food manufacturers and grocery retailers, the study is the first of its kind to highlight overall avoidable food waste figures, indicating differences in key sectors from meat to dairy products.
Action to increase prevention of food waste could save businesses £300 million each year, the charity said.
"Today's report... gives us the clearest indication yet of where, and why, food surpluses and waste occur," WRAP director Dr Richard Swannell said in a statement . "Through a combination of prevention, redistribution to people and diversion to animal feed, the grocery supply chain could, in the next 10 years, almost halve its avoidable food waste… This will significantly contribute to delivering the Courtauld 2025 food waste prevention target."
Spearheaded by WRAP on behalf of the U.K. government and devolved administrations, the Courtauld Commitment 2025 was launched in March 2016, a voluntary agreement to reduce food and drink waste by 20 per cent in the next 10 years. Over 100 major U.K. food retailers , including Aldi, Sainsbury's and Tesco; big brands like Coca Cola; popular restaurant chains like Pizza Hut; 23 local authorities; and trade organizations such as the British Retail Consortium are involved in the initiative.
However, for some sustainability campaigners, WRAP's Courtauld Commitment to tackle the waste problem does not go far enough. The initiative does not include a target to increase the proportion of surplus food donated to charity. In 2015, only 18 percent (47,000 tons) of the 270,000 tons of potentially edible food waste was redistributed to businesses or charities.
FareShare is a charity that works in partnership with over 450 food companies, feeding almost 200,000 people a week with surplus food in 23 regional centres across the country. "Only about 10,000 tons of surplus food is currently redistributed to charities each year, so there's clearly huge potential to do more," Lindsay Boswell, chief executive of FareShare, said in a statement Tuesday. He also disputed WRAP's figures in the report, telling The Guardian that they are "understated, and that as much as 400,000 tons of good, in-date surplus food could be redistributed to feed people each year."
"The WRAP report is the most comprehensive, independent study we have ever had on food waste in the U.K.," Mark Varney, director of food at FareShare tells Newsweek. "It highlighted that there is a huge amount of wasted food—up to 400 million meals a year could be provided for charity redistribution. However, I really believe that the Courtauld Agreement should include a target to give some of that unsold, edible food to charity, as well as cutting food waste in general. We have not signed the Courtauld Commitment at present."
WRAP responded to the criticism, stressing that their estimates were "broadly similar" to FareShare's, and that as new information comes to light, there will be more certainty in relation to figures. "Both estimates show there is considerable scope for more food surplus to be redistributed to people," a WRAP spokesperson tells Newsweek.
Defending the lack of a target to redistribute unsold food to charities, WRAP said: "A specific target for redistribution risks unintended consequences—we would not want to give a perverse incentive for increasing redistribution when the waste should have been prevented in the first place—in line with the waste hierarchy."
At present, FareShare is not a signatory of the Courtauld Commitment, but WRAP said that it is still in discussions with the charity.
"The WRAP report shows that clearly more needs to be done," Alice Ellison, head of environment at the British Retail Consortium, the trade association for retailers, tells Newsweek . "Reducing and preventing food waste is the priority and if they can't do that, then redistributing surplus food is the next option. But redistribution is not easy, and it takes time before initiatives can be rolled out.
"Last year, a number of new initiatives were announced by individual retailers, making use of innovative software to link up with local charities. It won't happen overnight, but by 2025, with the Courtauld Commitment, retailers and manufacturers could be redistributing 185,000 tons of surplus food—or more."