19 People Have Been Murdered in Mexico by Cartels Fighting Over the Avocado Trade
Last Thursday, nineteen bodies were displayed around the Mexican city of Uruapan, in the state of Michoacán. A local cartel took the credit for the murders, saying the victims had acted against the cartel.
Nine of the bodies had been displayed over a bridge, with another seven bodies found underneath a nearby pedestrian overpass. Another three victims were found dismembered along the street. All victims had been shot to death before their bodies were put on display.
The Jalisco New Generation Cartel (CJNG) took credit for the murders. Members of the cartel allegedly hung a banner near some of the victims, saying that those killed had helped the cartel's rivals.
"We want to make clear that whoever helps La Chatarra, Ronal, Ratón, Moto, Mono Verde, Maniaco or Filos will end up like this," the message read, according to Mexico News Daily. "Kind people, go on with your routine. Be patriotic, and kill a Viagra." "Kill a Viagra" refers to members of Los Viagras, one of CNJG's rival gangs.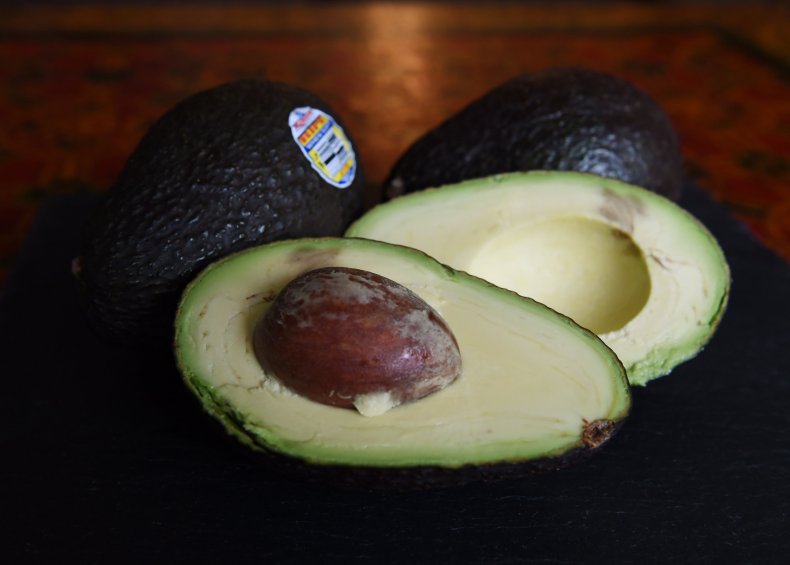 According to Michoacán Attorney General Adrián López Solís, there has been a "turf war" amongst the cartels in the Mexican state.
"[The cartels] are fighting for territorial control over the production, distribution and consumption of drugs. That leads to this type of incident, which alarms the population, and rightfully so," he said, according to Al Jazeera.
However, cartels may also be fighting over another, perhaps unexpected, revenue source: the avocado trade. Mexico produces 45 percent of the world's avocados, and Michoacán produces the most avocados in Mexico. According to the International Crisis Group, Michoacán's avocado industry is worth $1.5 billion.
According to a news analysis by Density Design, CJNG shares the avocado trade in Michoacán with several other cartels, as well as with legitimate businesses.
"The big magnet here is avocados," Falko Ernst, an International Crisis Group researcher told The Guardian.
Avocado prices are at a high—a 24-pound carton of avocados from Michoacán sells for $66, almost twice as much as last year's price. The high price is due to last year's heatwave in California. Not only was July 2018 California's hottest month ever, according to the National Oceanic and Atmospheric Administration (NOAA), but the span from July-August 2018 was the second hottest in California's history.
With the world's supply of avocados at a low, people are willing to pay a premium for Mexican avocados—and those supplies are now running out.