19,000 French Websites (and Counting) Hacked Since Charlie Hebdo Attack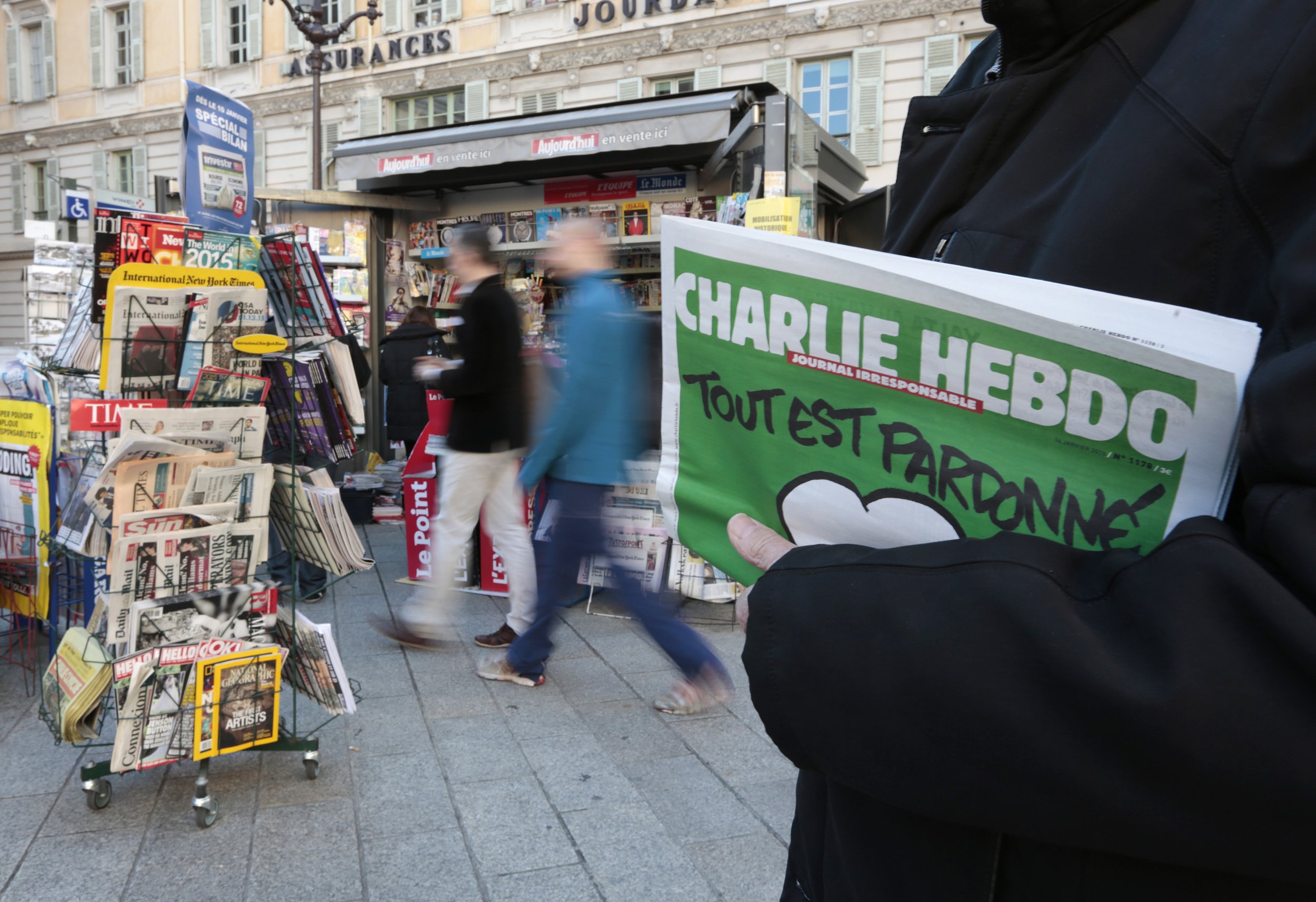 In the week since the attack on satirical magazine Charlie Hebdo rocked Paris, French websites have reported a sharp rise in cyberattacks, about 19,000 thus far, according to a French cyberdefense official.
Most of the hacks, which have reportedly affected sites ranging from tourism pages to military defense websites, have resulted in a denial of service (DoS), which renders a network unusable to users by clogging it with traffic. Arbor Networks, a private firm that tracks cybersecurity threats, said that in just the past day, France has suffered over 1,070 DoS problems with its websites, The Associated Press reports. Nothing more severe, such as a data hack, has happened so far.
France's cyberdefense chief, Admiral Arnaud Coustilliere, said Thursday at a press conference that this was "the first time that a country has been faced with such a large wave," referring to the staggering surge in cybercrime, according to the AP.
Coustilliere said at the press conference that about 19,000 cyberattacks had been identified, adding that most of the "unprecedented" attacks weren't carried out by particular individuals but rather by groups that were "more or less structured," including several hacker groups, known to officials, who claim to be affiliated with the terrorist group ISIS.
Agence France-Presse reports that "cyber-jihadist" groups based in Mauritania and North Africa have led attacks on over 1,000 websites since the Paris attacks last week. These hacker groups warned that the level of cybervandalism would become more sophisticated and would target higher-level organizations.
Earlier this week, groups of hackers professing their allegiance to ISIS hacked Twitter and YouTube accounts run by the U.S. military's Central Command. CENTCOM's Twitter account was restored later that evening, reports the Los Angeles Times.
The bloody shooting at Charlie Hebdo on January 7 left 12 dead, including two policemen. In the past, the magazine has published controversial caricatures of the Prophet Muhammad. Al-Qaeda's Yemeni affiliate claimed responsibility for the attack via a video Wednesday, with an apparent leader of the group condemning the magazine and saying the attack had been done "in vengeance for the Prophet," according to Sky News. While both French and U.S. intelligence authorities believe the affiliate was behind the attack, including its funding, they think it wasn't directly carried out by the group itself, ABC News reports.
Two days later, on January 9, individuals believed to have been tied to ISIS held people hostage at a kosher supermarket in Paris; four hostages died. One terrorist, Amedy Coulibaly, was killed, while his accomplice and girlfriend, Hayat Boumeddiene, is still at large.
The attacks have ignited conversations about anti-Semitic and anti-Muslim attitudes in the nation. On Thursday, President François Hollande, speaking at the Arab World Institute in Paris, said that anti-Semitic and anti-Muslim actions would be "severely punished." The AP reports that French authorities have recently arrested 54 people who have either made anti-Semitic statements or spoken in favor of terrorism. In France, the punishment for promoting terrorism online is seven years in prison.
France has beefed up security since the attacks. France 24 reports that about 120,000 additional armed forces have been deployed in the past week. Heightened surveillance is in effect at government sites, the AP reports.