1906 San Francisco Earthquake: Found Footage Shows Devastation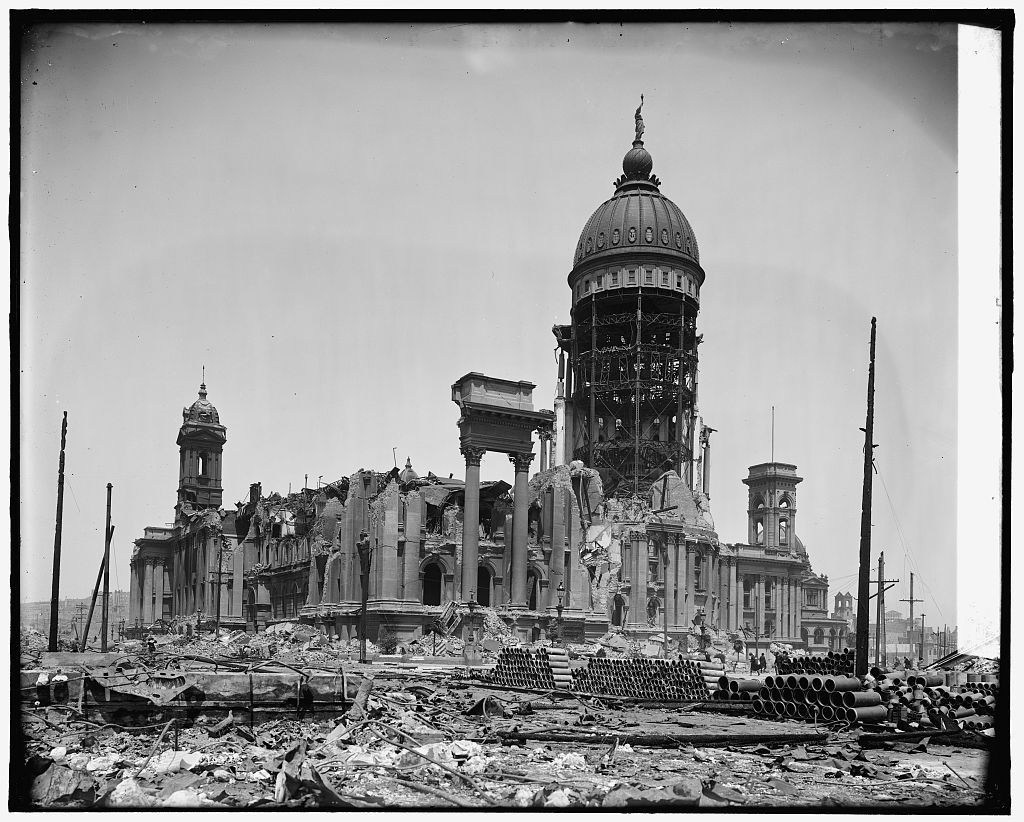 Long-lost film footage is giving people a glimpse of the past, going back more than 100 years to show the 1906 earthquake that killed thousands and left San Francisco in ruins.
Although the film, recently re-discovered at a flea market, is on its way to the Library of Congress, its first stop was a public viewing at a Bay Area theater, KGO reported. At the Edison Theater at the Niles Essanay Silent Film Museum in Fremont, California, cinemagoers saw images of the destruction the earthquake left in its wake—just shy of its 112th anniversary.
The tremor on April 18, 1906, was shorter than a minute but set off fires that scorched San Francisco for three days, according to the National Archives. About 3,000 people were killed, hundreds of city blocks were leveled and half of the city was left homeless.
"At almost precisely 5:12 a.m., local time, a foreshock occurred with sufficient force to be felt widely throughout the San Francisco Bay area," according to the U.S. Geological Survey's description of the event. "The great earthquake broke loose some 20 to 25 seconds later, with an epicenter near San Francisco. Violent shocks punctuated the strong shaking which lasted some 45 to 60 seconds. The earthquake was felt from southern Oregon to south of Los Angeles and inland as far as central Nevada."
Once the quaking stopped and the fires were extinguished, San Francisco was left in shambles.
"The survivors slept in tents in city parks and the Presidio, stood in long lines for food, and were required to do their cooking in the street to minimize the threat of additional fires," the National Archives said. "The San Francisco earthquake is considered one of the worst natural disasters in U.S. history."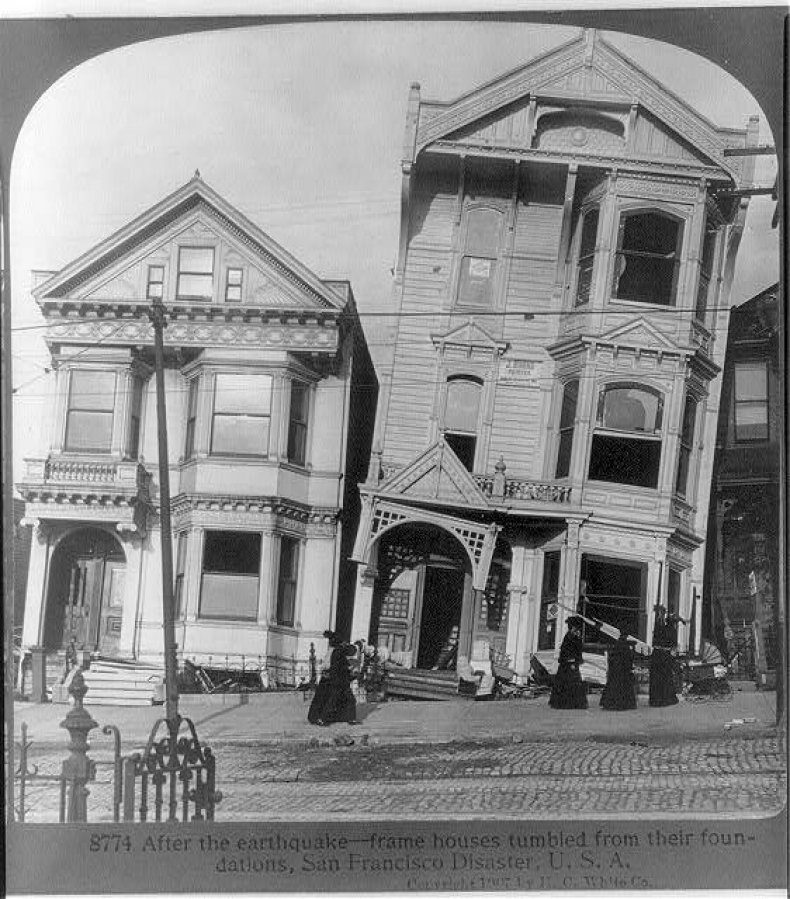 The film that was aired to the public at the Edison Theater was found at a flea market, according to KGO. It is a product of the Miles Brothers.
The four brothers—Harry, Herbert, Earle and Joe—are historic figures in film and are perhaps most well-known for "A Trip Down Market Street," which they also shot in San Francisco. That film was shot four days before the earthquake and was recorded from a cable car moving down the road. The intact, bustling city is a stark contrast to the images that came after the quake.
"I knew this was going to be special," film historian David Kiehn told KGO. "They shot almost two hours of film after the earthquake and very little of it survives. I think this is one of the longest surviving pieces."
He digitized the film to help preserve it.