'1923' Episode 7 Recap: Priests Track Down Teonna and an Old Flame Returns
The Yellowstone prequel series is gearing up for a big finale as Episode 7, "The Rule of Five Hundred," ended with a cliffhanger.
Of the three concurrent stories being told in 1923, Teonna's was the most explosive in the season's penultimate episode. Her past finally caught up with her with deadly repercussions, the Duttons attempted to use the political system to their advantage, and Spencer and Alex arrived in Italy where they ran into familiar faces.
Harrison Ford's Jacob Dutton seems to be back to his best, much to the delight of Helen Mirren's Cara, and to the detriment of Timothy Dalton's Donald Whitfield.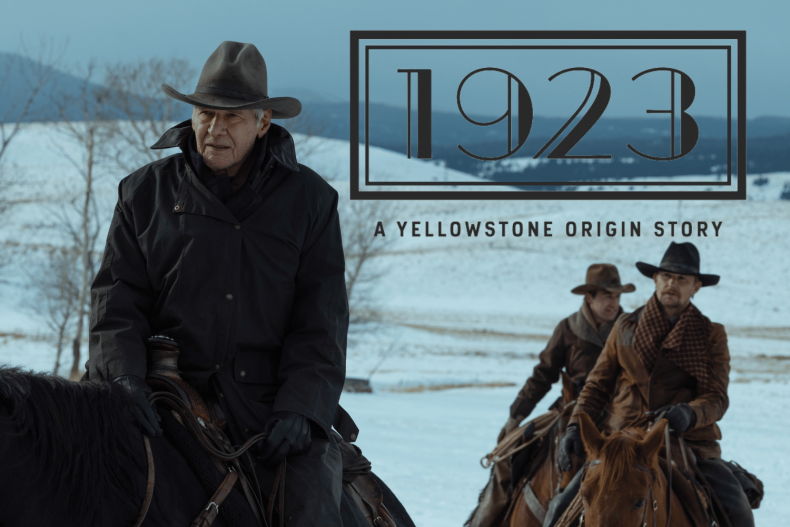 Available to watch on Paramount+ now, here's everything that happened in Episode 7 of 1923.
Winter at Yellowstone
There's tension in the air of the Yellowstone Ranch as the Duttons awake on a snowy morning. Jack says goodbye to Elizabeth, and Jacob says goodbye to Cara, suggesting they're off to confront Banner once again, but this time with the jump on him.
Cut to Banner's new townhouse, where he's clearly enjoying the Life of Riley, his morning of champagne and prostitutes is rudely interrupted by several bangs at the door. Sheriff McDowell, Jacob and all of his men arrest him for two counts of murder and four counts of attempted murder, leading him out of the house in his glamorous robe.
Meanwhile, Donald Whitfield and his men are continuing to mine Montana's land, using dynamite to search for gold. The ginger-bearded Scot who Sheriff McDowell hired to be a Livestock agent arrives to inform Whitfield about Banner's arrest. "That was their first mistake," he declares after finding out they didn't kill him.
Whitfield sends his lawyer to take control of the situation in jail. After meeting with Banner, the lawyer informs him not to talk to anyone, and he'll be out tomorrow. Banner asks the lawyer to remove the two "hookers" from his house. Whitfield, sensing the opportunity for personal indulgence, goes to the house to pay them and, deal with the situation himself.
The scene, which starts out light-hearted, takes a menacing turn as Whitfield shows the girls what he's into. One of the prostitutes ends up blindfolded, taking the business end of a belt whipping.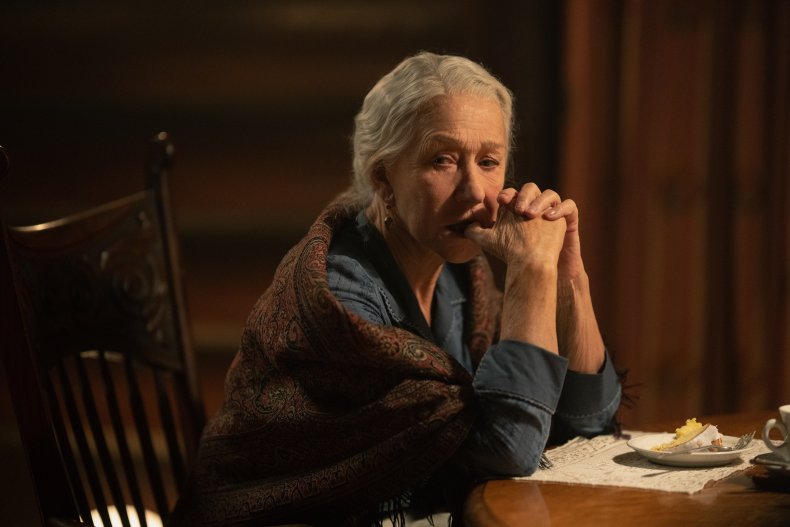 Back at the ranch, Cara and Elizabeth are waiting for their husbands to come home. Cara tells Elizabeth about how she writes letters to Spencer as a form of journaling. Wanting to find a purpose of her own, Elizabeth decides she'll start baking, with Cara offering to show her. Both Jack and Jacob return home, much to the relief and delight of Elizabeth and Cara.
Over dinner, Jack is reading the paper to the family, where they learn that Whitfield has been appointed as the man to regulate mining—the ethics of which don't sit well with the Duttons.
Teonna's Past, and Priests, Catch Up With Her
A Native American man, Runs His Horse, who we later find out is Teonna's father, arrives at her grandmother, his mother's house, to find her dead. She'd probably been there for days. From looking at the scene, he deduces it was government workers who did it. Pete Plenty Clouds informs Teonna's father that she's home from the school and that "something happened."
Meanwhile, the priests from the school are still hunting Teonna. Three priests on horseback find Pete, whom they begin interrogating and quickly threatening. A fight ensues and they decide to take him back to their school.
One of the priests tasked with taking their new prisoner back to the school preaches to Pete by the fireside. The priest gets irritated when Pete uses logic to question his god, and once again starts beating him. As things ramp up, it looks like the priest has murder on his mind, but Chief Rainwater arrives in time, scalps the priest and slits his throat.
After literally eating his soul, a bloodstained Runs His Horse and Pete Plenty Clouds ride off to try and find Teonna and Hank before the priests do.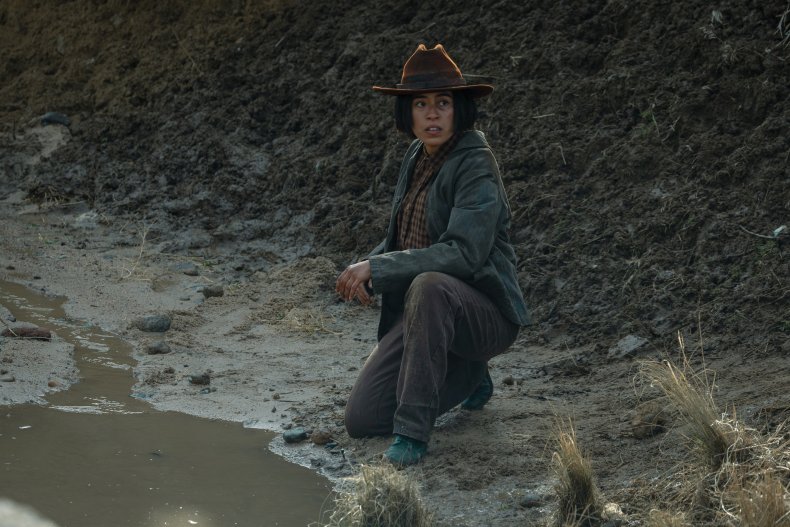 By morning, we see the priests have caught up with Teonna, but they don't recognize her immediately as she's dressed as a boy. Sensing the jig is up, Teonna runs away but is quickly caught. One of the priests quickly catches her and rips open her shirt to discover she's a girl. He gets a thumb through his eye for his misdeeds. Hank then arrives outside to shoot both priests and save her.
While carrying Teonna to safety, Hank is then suddenly shot in the back by the now-one-eyed priest who apparently survived. Protecting herself, she beats the priest to death with a rock. The only survivor surrounded by three dead bodies, Teonna lets our a horrific scream of frustration.
Awkward Encounter With an Ex
We spend the final six minutes of the episode with Spencer and Alex who are approaching land after getting married at sea. They take a smaller boat back to shore to avoid customs as they dock in Sicily. The boatman warns them to watch out for the Italian mafia who won't appreciate him walking around with a gun.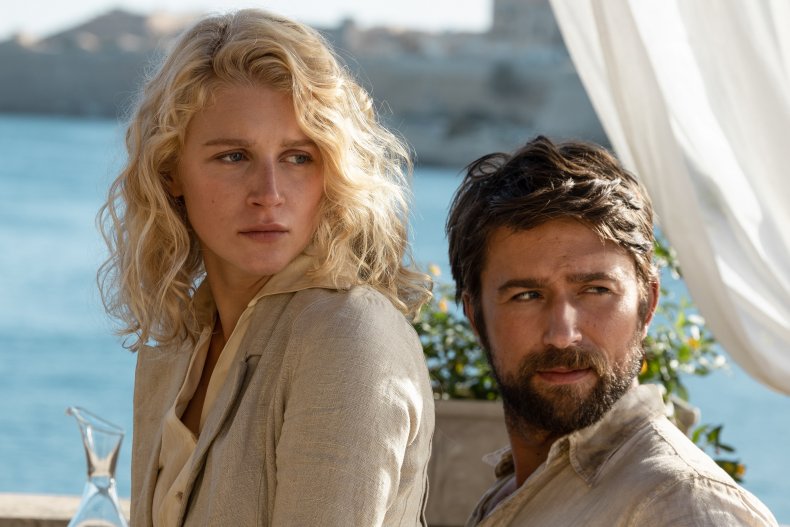 Later, at an extraordinarily scenic café, Spencer informs Alex he's booked them passage in a few days time. While the blissfully happy couple are having a moment at the restaurant, Alex's former fiancé, the meek Brit whom she left for Spencer, suddenly finds them at the restaurant.
Not the cliffhanger viewers were expecting as we prepare ourselves for next week's finale. There'll be two seasons of 1923 so next week's Episode 8 is sure to set up the events for 1923 Season 2.