The 1990s: The Golden Age of Travel?
Modern-day social media is hampering our travels and the ability to truly experience a new place.
When I motorbiked across Africa in 1991, the world was a different place.
The Congo was called Zaire, Sudan was one country, and Eritrea didn't exist. AIDs – or 'Slim' as it was known – was running riot across the African continent; East versus West proxy wars were still continuing in Angola, Mozambique and Ethiopia and, although weakening, South Africa was still in the grip of Apartheid. The Taliban, Al Qaeda and ISIS hadn't formed, and the world's most-wanted man was a Colombian drug baron called Pablo Escobar.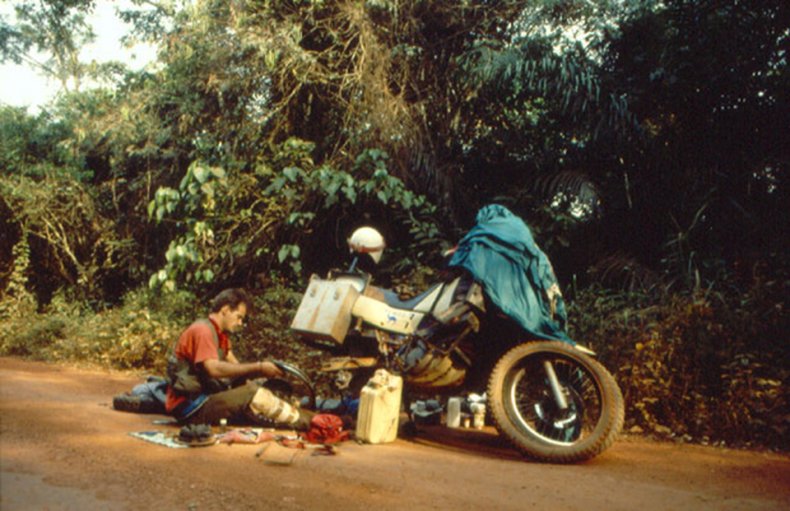 What also didn't exist for most travelers was the still-nascent Internet. Social media didn't influence our lives and the instant connectivity most us take for granted today wasn't yet available.
The technology marked a turning point and changed the way most of us travel profoundly.
This hit home recently while I was giving a talk in London about my various adventures, including walking through parts of India, Pakistan and Afghanistan and riding a horse along the Silk Road. Afterwards, a young man approached me and, in a serious tone, remarked that I had been lucky to undertake my journeys during the 'Golden Age' of travel. At first I laughed, thinking he was being cheeky; I was old enough to have been his father and surely the Golden Age was at least a century before I set out across Africa.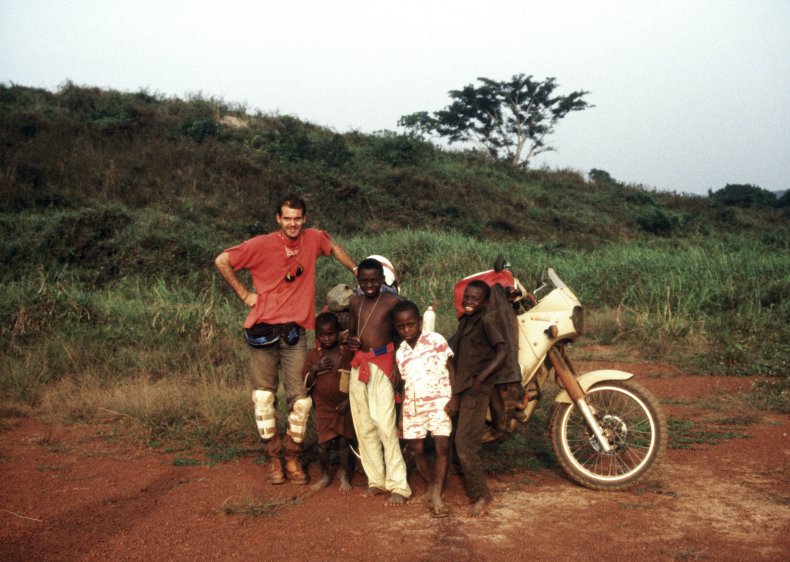 But he went on to explain that he had recently returned from cycling around the world, where self-imposed social-media commitments – filming, editing, blogging and posting, etc – had cost him on average three hours a day and confined him to his hotel room or tent a lot more than he would have liked.
That staggered me.
On my travels, I'd simply scribbled a few notes in a notebook and, as a result, had felt totally connected to the world around me. At each stop talking to people was a necessity, which led to many friendships, some of which have lasted a lifetime. I didn't have to disappear into a room to grapple with the frustration of iMovie, YouTube and painfully slow internet speeds. I spent my evenings with each new acquaintance, sharing moments that make travel the great unifier, enlightener and positive experience it is.
Admittedly, this young man had commitments to his sponsors that required him to document his progress. Regardless, though, most young travelers today feel the need to share their experiences and will spend a great deal of time – and often take substantial risks – trying to get the perfect shot to illustrate their adventures. Indeed, it seems 'if you didn't take a photo and post it, you weren't there, it didn't happen' is the social media-driven default. And we're not just talking adventurers here, on round the world bike rides; this is just as true for those on a normal vacation.
But it also made me think there is another even more profound effect of this instant connectivity: in a sense one never truly leaves home, or arrives at one's destination, but remains tethered in a digital limbo between the two.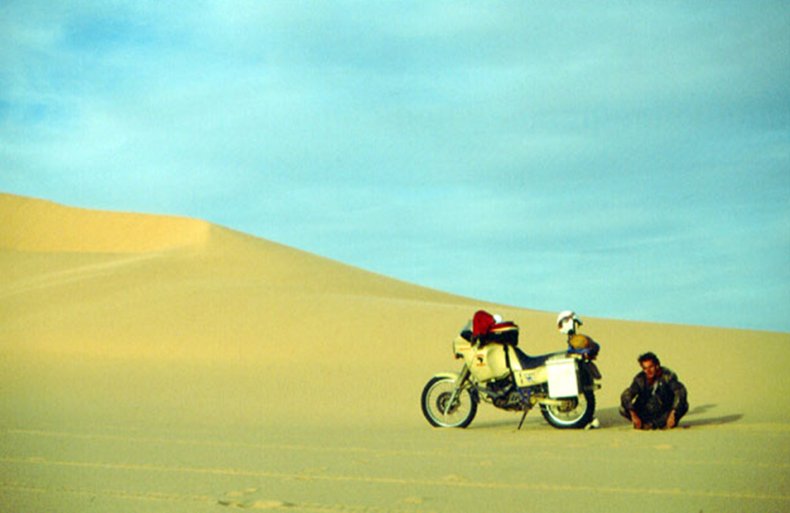 In the nineties, when I was undertaking my big adventures, the only connection I had to home was a rare phone call, an expensive telex or fax, but mostly it was letters – picked up at random post offices thousands of miles and many weeks apart. On one occasion, I remember calling my parents from Yaoundé, capital of Cameroon, to tell them I was heading to the Congo and Angola and that they shouldn't expect to hear from me until I reached Cape Town in eight weeks' time. In other words, I was totally there, in my environment, living every minute of every day in the world I was travelling through; I was forced to become a part of it, to engage with the people around me, and immerse myself in their culture. It was travel without a buffer or lifeline to home.
Today, messaging apps have made that impossible. Having your mum Facetime you every day asking if you're safe, or a friend – forgetting you're away – WhatsApping you to ask if you want to join him for a drink, or even seeing the constant stream of updates from family and friends on Facebook or Instagram, are bound to have an impact. At best, they'll remind you of home and all the things you're missing; at worse, they'll remove the need for you to get out there and challenge your perceptions beyond the digital world lodged in your pocket.
Bearing the above in mind, it's easy to view travel in the nineties through rose-tinted glasses. But while things have certainly changed for modern-day adventurers, travelers shouldn't be discouraged. Affordable airfares have opened up the world like never before, meaning in many ways the Golden Age of travel is now. It just requires a conscious and firm decision to switch off your gadgets to inspire authentic connections.
In 1996, UK travel writer Jonny Bealby set out across India and the border regions of Afghanistan and Pakistan's Northwest Frontier Province. His experiences led to him founding Wild Frontiers – an adventure tour company.