2 Arrested After Security Guard Kevin Nishita Was Fatally Shot While Protecting News Crew
Two people have been arrested in connection with last month's fatal shooting of a California news station's security guard and a third arrest is likely to occur in the days ahead, Oakland Police Chief LeRonne Armstrong said Wednesday.
During an afternoon briefing, Armstrong told reporters his department has, in collaboration with its law enforcement partners, "worked diligently around the clock to identify the people responsible" for the death of Kevin Nishita and said officers "feel strongly" that a third suspect has been identified, with officials "closing in on this investigation."
In the upcoming days, "I feel confident that the district attorney will charge this case, and we will be able to come before the public and say that the three individuals responsible for the murder of Kevin Nishita have been charged with that crime," Armstrong said.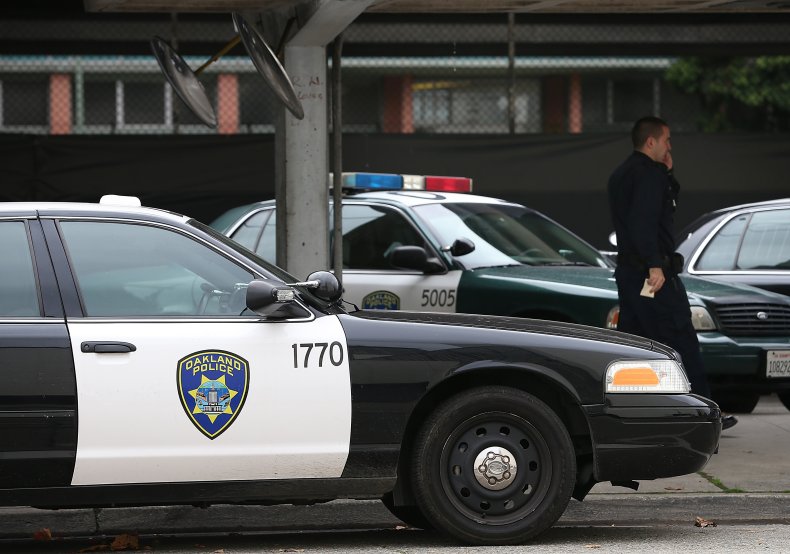 Nishita was a security guard for the San Francisco-based news station KRON-TV. He was with one of the station's news crews the afternoon of November 24 at the time of an attempted armed robbery, during which Nishita was shot, according to Oakland police.
Nishita was taken to a hospital following the shooting but died of his injuries three days later. His death marked the 126th homicide reported by Oakland police since the start of 2021. The number of homicides reported in the city this year had increased to 133 by Sunday, according to police data.
Armstrong told reporters on Wednesday that police cannot yet publicly release the identities of the two arrestees and also declined to share a photo or description of the third suspect police are seeking, citing the active nature of the investigation. He said one of the individuals who has already been arrested was the owner of a white Acura that is believed to have been used in the attempted armed robbery of the KRON-TV news crew.
All three of the suspects identified by police are believed to have been at the scene at the time Nishita was shot, Armstrong said. Information regarding the roles each of the individuals allegedly played the day of the shooting has not been publicly released, but Armstrong said those details would likely become clear once charges are brought in the case.
The first two individuals were arrested on "various charges" that Armstrong said were "unrelated to this case." Their arrests were "certainly associated with this investigation," and additional charges stemming from the events on November 24 are expected, Armstrong added.
At this point in the investigation, there is no information to suggest the incident was anything other than a "crime of opportunity," Armstrong said, though he again noted the investigation was ongoing.
With the investigation still in progress, the Alameda County District Attorney's Office told Newsweek the case had not officially been presented for charging consideration as of Wednesday afternoon.