2 Arrested in Shooting That Left 9-Year-Old Girl Partially Paralyzed
A 9-year-old girl was left critically injured and partially paralyzed after a shooting on Saturday night. The girl, Estrella Sosa, and her mother, Retona Sosa, 41, were returning to their home in Pembroke, North Carolina, around 10 p.m. when their vehicle was fired upon by multiple people.
The mother suffered minor injuries to her arm and is expected to make a full recovery. The daughter was in critical condition when she arrived at UNC Hospital for treatment.
Estrella Sosa was initially kept on a ventilator, her grandmother, Regina Maldonado, told local news station WTVD but was later taken off once she could breathe on her own. She is said to still be bleeding and is partially paralyzed on her right side, with a long road to recovery ahead.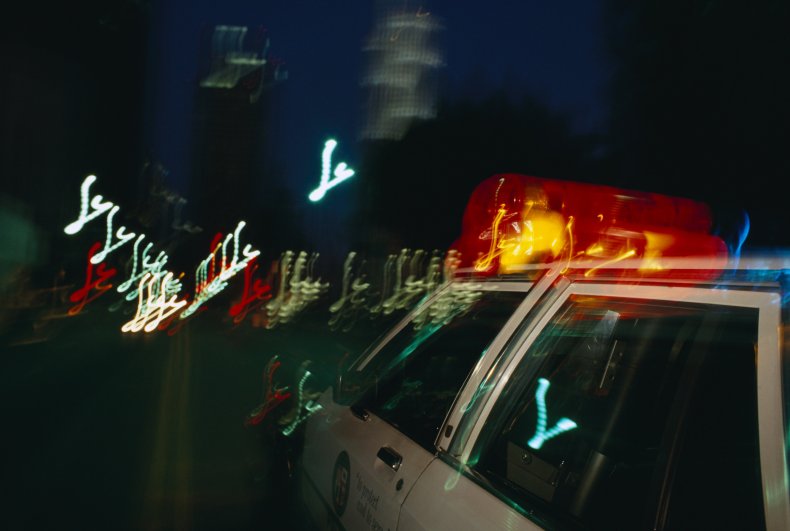 "My granddaughter was saying, 'Grandma please don't let me die. Please don't let me die. Am I dreaming? I can't believe this. Am I dreaming?'" Maldonado said.
Two suspects have been arrested in connection with the shooting, the Robeson County Sheriff's Office announced on Monday. Christian K. Locklear, 21, of Pembroke and an unnamed 16-year-old from Lumberton were taken into custody for their alleged part in the incident. Locklear is currently being held on a $1.5 million secured bond.
Authorities are currently pursuing two more suspects in the shooting, reported to also be minors. It is unclear at this time how many of the suspects sought in the investigation actually fired a weapon at the Sosas' vehicle.
"Senseless acts such as this horrific incident cannot be tolerated," Robeson County Sheriff Burnis Wilkins said in a statement. "To recklessly shoot at a moving vehicle for absolutely no cause is beyond comprehension. Any citizen in this county should feel safe in their travels. When kids with guns are allowed to roam at will and are accompanied by an adult that apparently had no regard for life, I take issue with that and they will be held accountable. I am just thankful that no one was killed but this is a scar on the memory of the victims forever."
"Please turn yourself in," Maldonado added. "Do what's right. We know who you are. All we are asking is that you turn yourself in. It's not right. My grandbabies don't even want to go back home. Because they are scared."
Maldonado has said that she believes her family was not targeted in this shooting and that their involvement was random. It is not currently known what led to the shooting or what the motives of the young shooters might have been.
Newsweek reached out to the Robeson County Sheriff's Office for comment but did not hear back in time for publication.
Elsewhere, a 3-month-old girl was killed in Brooklyn recently after a car going the wrong way hit another car, causing both to careen into pedestrians. Her mother was also left injured. The driver was eventually apprehended by police and found to have nearly 100 speeding violations.