$2 Billion Power Bill Leads Texas Co-Op to Bankruptcy as Others Face Going Out of Business
A Texas power cooperative filed for Chapter 11 bankruptcy on Monday after accumulating $2.1 billion in bills during severe winter weather that left millions of customers without heat or power last month.
Brazos Electric Power Cooperative, the largest and oldest power co-op in Texas, said that its decision to file for bankruptcy was necessary to protect members from skyrocketing electric bills as the state continues to grapple with the aftermath of the winter storm.
"This action by Brazos Electric was necessary to protect its Member cooperatives and their more than 1.5 million retail members from unaffordable electric bills as we continue to provide electric service throughout the court-supervised process," Clifton Karnei, executive vice president and general manager of Brazos Electric, said in a statement shared with Newsweek.
Between February 13 and 19, temperatures plunged across Texas, causing much of the state's power grid to collapse and leading to a severe shortage of electricity. Millions of Texans were left in frigid homes as gas-fueled power plants went offline, wells froze over, a nuclear power plant shut down and wind turbines iced.
During the height of freezing temperatures, wholesale prices of electricity rose as high as $9,000 per megawatt-hour. Before the storm, prices had been around $50 a megawatt hour.
The inflated prices were meant to act as an incentive for power producers to create electricity, but failed to lead to an increase since much of Texas' production capacity was frozen over, CBS News reported.
Because of this, Brazos Electric said it received "excessively high invoices" from the Electric Reliability Council of Texas (ERCOT) for collateral, which were required to paid within days.
"As a cooperative whose costs are passed through to its members, and which are ultimately borne by Texas retail consumers served by its Member cooperatives, Brazos Electric determined that it cannot and will not foist this catastrophic financial event on its members and those consumers," the company said in a statement.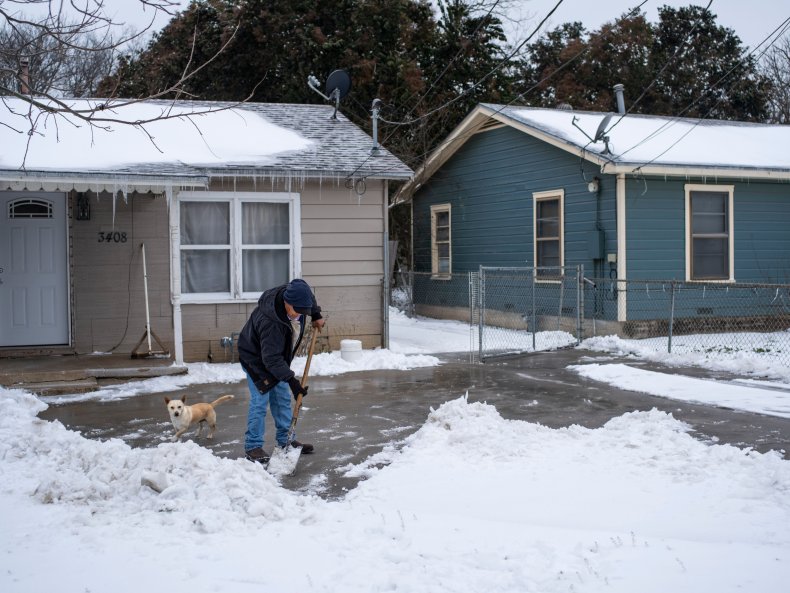 Additional power providers across the state, including Just Energy and Griddy, are also dealing with the blowback of inflated prices. On February 22, Just Energy said it could be put out of business after losing $250 million in the storm, CBS 11 in Dallas reported.
Griddy, a wholesale electric provider that purchases its power on the open market, is now being sued by Texas Attorney General Ken Paxton for allegedly charging Texans "outrageous amounts" during the electric scarcity. Some Texas residents received bills as high as $14,000 from Griddy in February.
"Griddy misled Texans and signed them up for services, which, in a time of crisis, resulted in individual Texans each losing thousands of dollars," Paxton said in a statement. "As Texans struggled to survive this winter storm, Griddy made the suffering even worse as it debited outrageous amounts each day."
In response, Griddy said the company was effectively shut down by ERCOT and did not receive the emergency relief they requested during crisis.
"It was not a choice we made," the company wrote on its website. "On February 16th we asked ERCOT for emergency help when our members needed it the most and they did not take action. This is after the [Public Utility Commission of Texas] mandated the maximum price for days—a decision they made to take the price out of the hands of the market in a 6-minute meeting."
The power crisis has caused at least seven members of ERCOT's board to resign. On Monday, the head of the Public Utilities Commission of Texas also resigned from her position, as the state vows to conduct further investigations into the outages.