A petition asking for justice for Elijah McClain has garnered over 2 million signatures, after the 23-year-old Black man was injected with ketamine by first responders in August 2019 and died a few days later.
The change.org petition calls for a "more in-depth investigation" to be conducted and for the Aurora Police Department in Colorado to take the officers involved in McClain's death "off duty."
"August 24th, 2019, 23-year-old Elijah McClain was walking home after buying some tea at a local convenience store. According to Elijah's family, Elijah, who was anemic, preferred to wear a ski mask to keep his face warm while he was walking.
According to a press release from the Aurora Police Department, they received a "suspicious person" call.
"Officers arrived in the area and contacted a male wearing a ski mask. The male would not stop walking down the street from the officer. The male resisted contact, a struggle ensued, and he was taken into custody. Due to the level of physical force applied while restraining the subject and his agitated mental state, officers requested Aurora Fire Rescue (AFR) and Falck Ambulance respond to render professional medical attention," the press release continues, adding that a carotid hold was used on McClain's neck, restricting blood flow to his brain.
The carotid hold left McClain briefly unconscious, and when the fire department and paramedics arrived, they injected him with ketamine, in order to sedate him. "He was then transported to a local hospital where tragically he died days later," the press release continued.
The autopsy conducted on McClain also raised questions as the Adams County coroner said the cause of death was "undetermined," on November 7, 2019.
"The decedent was violently struggling with officers who were attempting to restrain him," the report stated, according to Denver 7 News. "Most likely the decedent's physical exertion contributed to death. It is unclear if the officer's action contributed as well."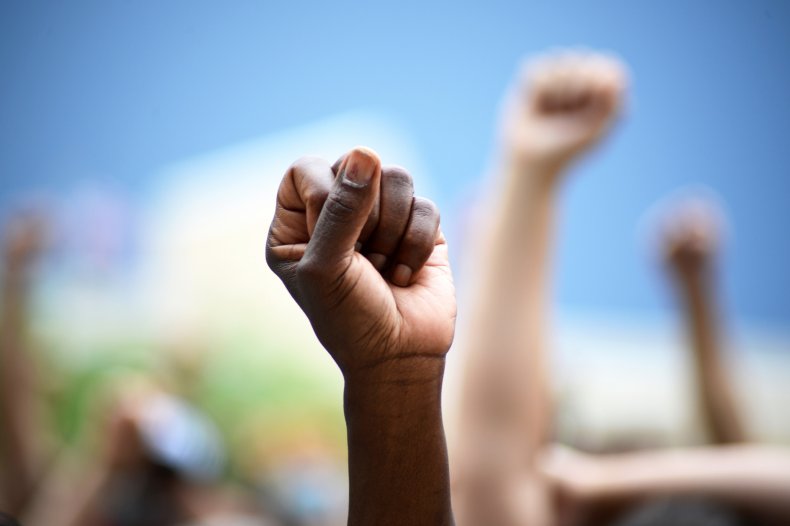 While McClain's death occurred in 2019, the incident has gained attention over the past week, following the death of George Floyd, which sparked civil unrest over racial issues across the country. Floyd died in police custody on May 25 after he was held down by multiple Minneapolis police officers, including Derek Chauvin, who kneeled on his neck.
In three hours' worth of bodycam footage of McClain's arrest, he can be heard crying, vomiting and saying "I can't breathe," a phrase Floyd repeatedly several times during his encounter with police officers. Additionally, during McClain's arrest, one of the officers can be heard telling him, "if you keep messing around, I'm going to bring my dog out and he's going to dog bite you."
Newsweek reached out to the Aurora Police Department for comment but did not receive a response in time for publication.