2 Oklahoma Inmates' Executions to Go Forward as Scheduled Despite Lethal Injection Lawsuit
A federal judge in Oklahoma declined Friday to grant a temporary stay of execution for two men who were part of a lawsuit against the state's lethal injection process, and who earlier this week requested to have their executions carried out by firing squad.
In the order filed Friday, U.S. District Judge Stephen Friot said the two men, Gilbert Postelle and Donald Grant, were unlikely to meet the standard of proving that death by lethal injection posed a substantial risk of causing unconstitutional amounts of pain.
The two men had been part of a lawsuit involving over two dozen inmates challenging the legality of Oklahoma's lethal injection protocol until they were removed from the suit by Friot because they did not choose an alternative method of execution they would prefer over lethal injection, a requirement Friot laid out for other members of the suit, according to the Associated Press. Friot determined that Postelle and Grant selected execution by firing squad too late to be included in that lawsuit.
Friot presided over a hearing Monday in which the two inmates, their attorneys and several doctors and witnesses to previous executions in the state testified, giving their thoughts on the previous executions, the AP added.
The key concerns the two men raised were over the October execution of John Grant, who is unrelated to Donald Grant. During his execution, John Grant reportedly convulsed and vomited while strapped down on the gurney after he was injected with the first of three drugs used in Oklahoma's lethal injection process, a sedative called midazolam, according to The Oklahoman.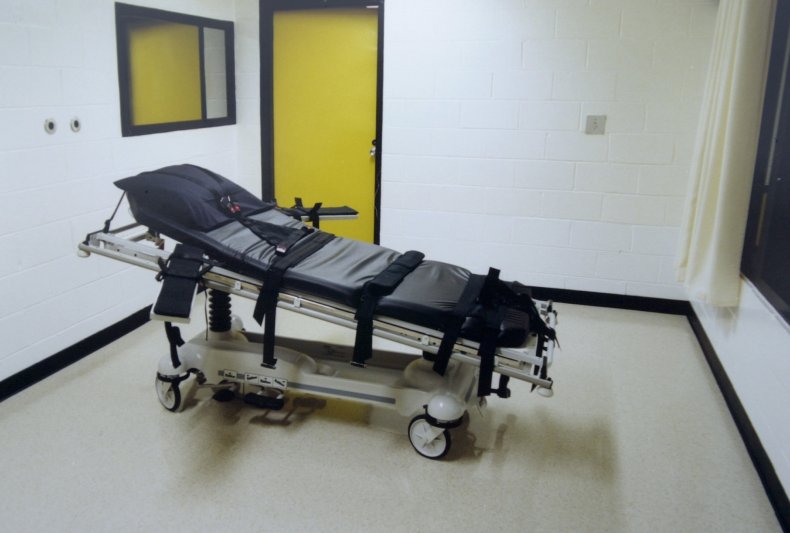 "The result of that for Grant was that, soon after the first drug was pushed into the IV line, and as he lay unconscious, restrained in a supine position on the gurney, Grant's gastric contents flowed toward his head and out of his mouth," Friot wrote in his ruling. "Combined with that was the fact that—also because he was unconscious and lying supine—Grant's airway was obstructed by his tongue, causing him to noticeably struggle to breathe while, at essentially the same time, regurgitating. The important point here is that all of this occurred while Grant was unconscious and insensate to pain as a result of the administration of a massive dose of midazolam."
Following Friot's decision, the executions of Donald Grant and Postelle are scheduled to take place January 27 and February 17, respectively.
In December, Postelle had a request for clemency denied by the Oklahoma Pardon and Parole Board to prevent his execution for four 2005 murders. Postelle and his lawyers argued that his actions were heavily influenced by his family and the negative environment around him, along with the fact that he was addicted to methamphetamine from a young age.
A trial for the lawsuit that Grant and Postelle were previously a part of is scheduled to be heard by Friot on February 28, according to The Oklahoman.