2 People Who Died at Capitol Riot Died of Natural Causes, Medical Examiner Rules
The District of Columbia's chief medical examiner has released the causes and manners of death for four of the five people who died during the attack on the U.S. Capitol on January 6.
The office released the information on Wednesday afternoon. Dr. Francisco Diaz determined that two of the four people, Kevin Greeson and Benjamin Phillips, died of natural causes. Both men, who were in their 50s, were reported to have had hypertensive atherosclerotic cardiovascular disease.
Greeson, an Alabama native and father of five, had been talking to his wife on the phone when he fell onto the sidewalk. Greeson's family said that while he was a supporter of former President Donald Trump, "he was not there to participate in violence or rioting, nor did he condone such actions."
Phillips was a computer programmer who founded a pro-Trump website, according to The Philadelphia Inquirer. The newspaper also reported that Phillips drove a van of fellow supporters from Pennsylvania to Washington, D.C.
Diaz also ruled that the manner of death for Ashli Babbitt was homicide. The 35-year-old Air Force veteran from Southern California was shot by a law enforcement officer while entering the Speaker's Lobby inside the Capitol.
Roseanne Boyland's death was ruled an accident. The chief medical examiner's report said the cause of death of the 34-year-old Georgia native was acute amphetamine intoxication.
The medical examiner's office did not release the manner or cause of death for Capitol Police officer Brian Sicknick, who was the fifth person to die at the riot.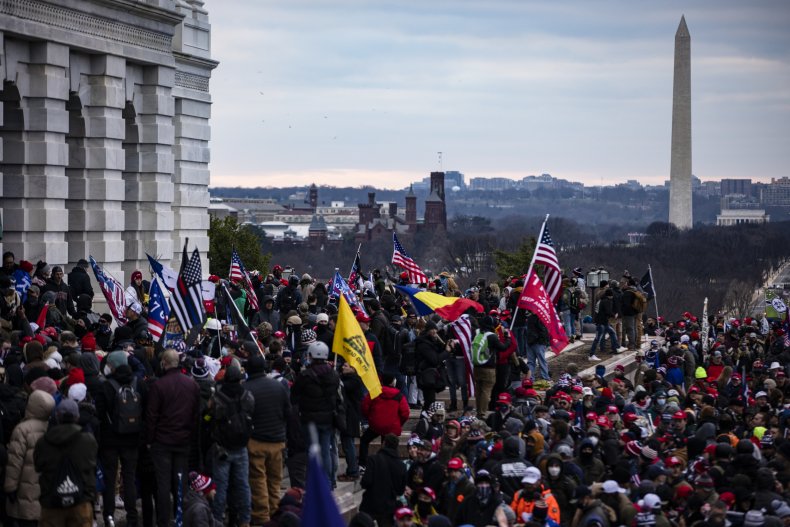 In addition to the five fatalities, dozens were injured, including more than 50 members of the Capitol Police, when thousands of pro-Trump supporters stormed the Capitol building to disrupt the congressional certification of President Joe Biden's electoral victory.
Two officers who helped fight the Capitol mob later died by suicide. They were identified as Howard Liebengood, 51, and Jeffrey Smith, 35.
Michael Sherwin, a federal prosecutor who led the criminal investigation into the attack until March 19, told CBS's 60 Minutes last month there were over 400 criminal cases so far.
Prosecutors reportedly called the number of cases "unprecedented" in a court filing in March, writing, "The Capitol Attack is likely the most complex investigation ever prosecuted by the Department of Justice."
This story has been updated with more information from the medical examiner's office and background information on the Capitol riot.