2 Rhode Island Hospitals Let Asymptomatic Workers With COVID Stay on Job Amid Staff Dearth
Two health care facilities in Rhode Island are allowing asymptomatic workers with COVID-19 continue working amid a staff dearth.
The state-run Eleanor Slater Hospital and the Respiratory and Rehabilitation Center of Rhode Island have allowed asymptomatic staffers to work. On January 1, two asymptomatic staff members worked at Eleanor Slater Hospital. Both facilities had asymptomatic workers on January 3, with three working at Eleanor Slater Hospital, a psychiatric hospital, on that date.
There is a coronavirus outbreak at Eleanor Slater Hospital, with 28 patients having tested positive as of last week. The hospital has about 200 patients, according to NBC News. State officials said the numbers aren't tied to the asymptomatic workers.
The Eleanor Slater Hospital declared a staffing crisis, telling employees in a memo acquired by the Providence Journal that "We have officially notified [the Rhode Island Department of Health] that we are in such a staffing situation."
Additionally, since January 3, the Respiratory and Rehabilitation Center of Rhode Island hasn't had any other asymptomatic staff members work, health officials said. January 3 was also the last time the psychiatric hospital used asymptomatic workers with COVID, the state health department said.
Other places are beginning to adopt a similar policy. The California Department of Health said in letter over the weekend that health care workers who test positive for COVID but are asymptomatic "may return to work immediately without isolation and without testing," according to the Sacramento Bee. The letter said the is "adjusting the return-to-work criteria" because of "critical staffing shortages."
In Arizona, Dignity Health, a major health care provider, sent a memo to staff members that said those with COVID that feel well enough to work may ask for clearance to work from their manager, Arizona's Family reported. It said those that test positive are required to wear an N-95 mask for 10 days after they tested.
With only one exception, the workers at Eleanor Slater Hospital were restricted to areas with COVID-positive patients, according to the state Department of Behavioral Healthcare, Developmental Disabilities, and Hospitals.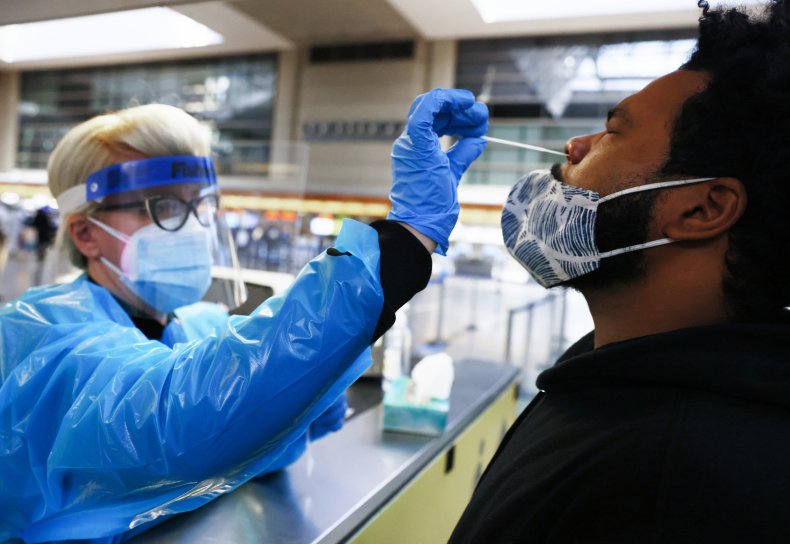 In that case of the exception, the asymptomatic employee worked with patients who did not have the virus. There have been no cases reported among those patients, the department added.
The decision is consistent with guidance from the Centers for Disease Control and Prevention that allows hospitals facing significant staffing challenges to use asymptomatic or mildly symptomatic workers, officials said.
The Associated Press contributed to this report.