Senators Ed Markey and Richard Blumenthal announced on Wednesday that they would introduce legislation in the U.S. Senate calling for a national face mask mandate.
The legislation, called the Encouraging Masks for All Act, "would encourage states to require the use of face masks in all public spaces and outside when one cannot maintain social distance," according to a press release.
It would provide $5 billion to the Public Health and Social Services Emergency Fund, which would be made available to states who implement masking requirements. The act would also authorize $75 million in grants for states that promote universal mask wearing.
The announcement comes ahead of the Thanksgiving holiday, over which millions of Americans are expected to travel across the country despite guidance from the Centers for Disease Control and Prevention (CDC) advising otherwise.
The CDC has also recommended, since April, that face masks be worn by every American as an effective means to curb the spread of the virus, which is entering a dire so-called third-wave in the U.S.
"Recent research suggests universal masking could prevent 130,000 deaths from COVID-19," a press release from the two Democratic senators read.
Markey and Blumenthal noted that a third of states do not have any mask mandates.
As of November 25, Alaska, Arizona, Florida, Georgia, Idaho, Iowa, Mississippi, Missouri, Nebraska, Oklahoma, South Carolina, South Dakota, Tennessee and Wyoming do not have statewide mask orders.
North Dakota previously did not require face coverings, but issued a mask mandate on November 13.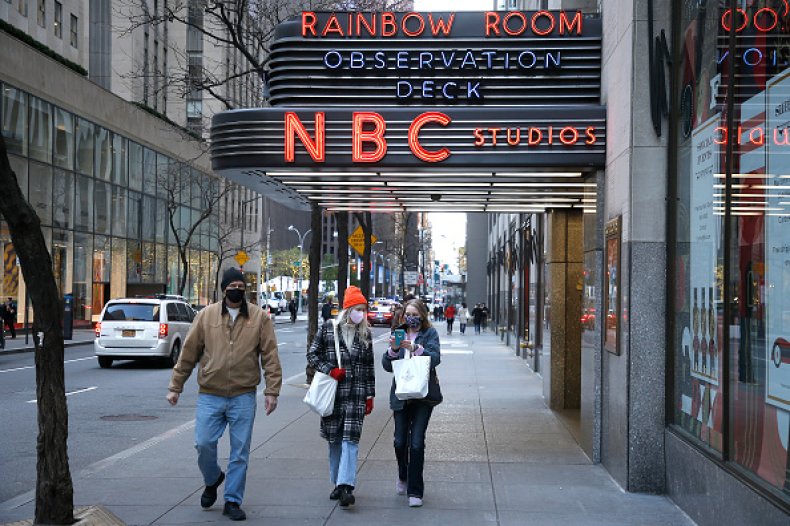 "Wearing a mask should be considered a moral and health mandate—our primary defense against the coronavirus," Blumenthal said in a statement.
"With cases skyrocketing as we head into the holidays, the Encouraging Masks for All Act would bring us closer to ensuring every American has a face mask and wears it," Blumenthal said. "Even with a vaccine, mask wearing is an essential tool in conquering COVID-19, along with physical distancing and other common sense public health steps. This bill gives states the resources to encourage mask wearing in public and outdoors, to provide masks to those who need them, and to enforce mask mandates to protect public health."
Masks have become widely politicized as Democrats governors implemented mandates early on in the spring while Republicans governors continue to refuse doing so, leaving it up to local officials.
President-elect Joe Biden has expressed support for a nationwide mask order, but has said the federal government would not be able to implement one because public health power lies in the hands of individual states.
"As President-elect Biden recognizes, we need to use every technique available to us to encourage mask use, from clear communication of the need for masks, to providing masks to those who need them, to leading by example, and even to mandating mask use nationwide," Markey said in a statement.
"Our legislation would move us closer to goal of ensuring universal mask adoption during these dangerous winter months. It would also ensure that essential workers in transit, health care, and retail settings all over the country are protected with face masks," he added.
On November 24, the U.S. reported more than 2,100 COVID-19 deaths, making it the highest single day death toll the country has reported since early May.
Newsweek reached out to Markey for further comment but did not hear back before publication.
Update: This story has been updated to include more background information on mask mandates and President-elect Biden's position on the subject.