A 2-year-old died after accidentally discharging a gun he was handling on Christmas Eve, according to police.
Officers responded to a home in Independence, Missouri, at about 4:30 p.m. after receiving a report of the shooting, local station KCTV reported. People at the home initially told them the boy was shot during a drive-by shooting.
But by 9 p.m., investigators determined the toddler was handling the gun at the time it discharged, according to the station. Authorities pronounced the child dead several hours after the shooting.
One adult considered a person of interest by police allegedly fled the home where the boy was shot. Police are working to take this person—who they have not publicly identified—into custody, the station reported. Officers believe the person wrecked their vehicle about four miles away from the home before taking off on foot.
Since February, police received 26 calls to the home, including a report of shots fired about a month ago, KCTV reported.
Neighbor Savannah Carter, who has a 3-year-old son and 2-month-old daughter, told the station she was devastated but "not surprised" by the incident.
"Oh, I'm extremely mad," she said. "I mean, I call, like I said, I call the cops all the time. I mean, what else can I do? Am I going to have to come up with a petition or what?"
Police have not released the identity of the child. Newsweek reached out to Independence police for comment Saturday, and this article will be updated with any response.
According to the Gun Violence Archive, a database that collects information about shootings across the United States, there have been 1,962 unintentional shootings in 2021 as of Saturday.
Last year there were at least 369 unintentional shootings by children, causing 142 deaths and 242 injuries, according to the American Academy of Pediatrics. Accidental shooting deaths by children also increased 30 percent from March to December 2020—the months of the COVID-19 pandemic—compared to the same time period in 2019.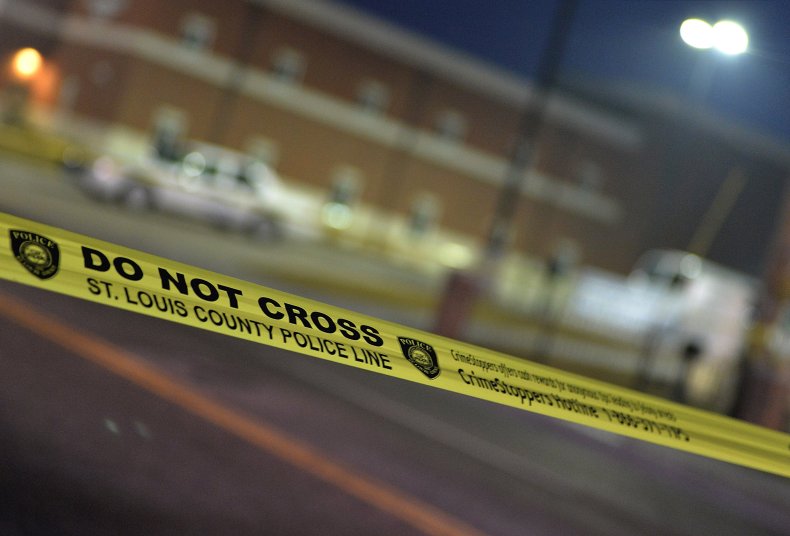 The AAP advises parents—if they are going to have a gun in the house—to ensure all guns remained "locked and unloaded, with ammunition locked separately" to prevent accidental shootings.
There have been other instances of unintentional shootings by children in recent weeks. Earlier this month, a 10-year-old accidentally shot a 13-year-old relative in the face while the two were playing with a handgun left unattended in a bedroom in Texas.
Also this month, a toddler accidentally shot dead a 25-year-old man in Georgia with a gun found in a home.