2-Year-Old Killed, 9-Year-Old Injured in Detroit Highway Shooting
A 2-year-old boy was killed in a freeway shooting in Michigan late Thursday night.
The Michigan State Police reported that at 9:45 p.m. a driver entered the southbound lanes of I-75 when a light-colored, four-door passenger car pulled up next to them and started shooting.
The victim driver pulled over at McNichols Road and noticed both of their children had been shot. The two children, ages 2 and 9, were transported to Children's Hospital of Michigan in Detroit.
The 2-year-old boy later died. The 9-year-old boy is in serious condition.
Detroit interim police chief James White held a press conference outside the hospital where the victims were transported, according to the Detroit News.
"This is certainly the worst day of the family's life," White said. "I cannot fathom what they must be going through."
Metro South Post and Special Investigation detectives are investigating the shooting. White said the Detroit Police Department is available to support and assist state police in order to "get this monster off the street."
White also said during the news conference that authorities are looking for a late-model silver Chrysler 300 with no license plate, last seen on I-75 near John R Street in Detroit.
Lt. Michael Shaw, a spokesperson for the Michigan State Police, said authorities are still working to determine a motive but the shooting "doesn't appear to be random."
Officials are asking anyone who may have information on the shooting to call 734-287-5000 or leave a tip on the Michigan State Police's mobile app. Witnesses with information can also call Crime Stoppers at 1-800-Speak-Up.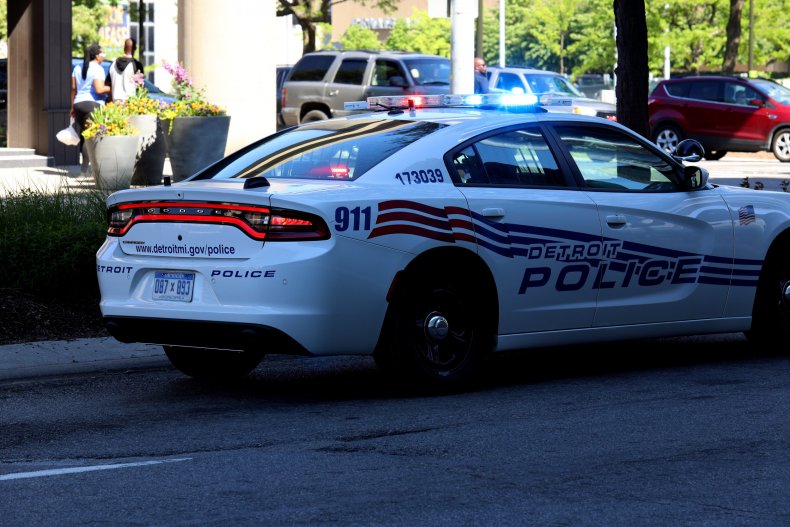 As authorities responded to the incident near McNichols, Michigan State Police reported a second shooting on the Southfield Freeway.
"Two victims went to St. Mary's Hospital in Livonia and DPD is at the hospital with them," state police tweeted.
At 11:05 p.m., a driver of a passenger car was heading south on the freeway when an unknown vehicle pulled alongside and began shooting. The driver sustained a gunshot wound through the shoulder and a passenger in the back seat sustained a gunshot wound to the knee. Both victims were transported to an area hospital.
"A motive has not been determined. Investigation continues," state police tweeted on Friday morning.
On June 16, a road rage incident on I-96 caused state troops to temporarily close the freeway. Two drivers were arguing when one of the drivers fired a gunshot, hitting the other driver's car. No one was injured in the incident, authorities said.
Update (6/18/2021, 4:10 p.m. Eastern): This story has been updated to include additional information from the Michigan State Police.