20 Best Gifts Under $25—For Adults, Kids and Everyone in Between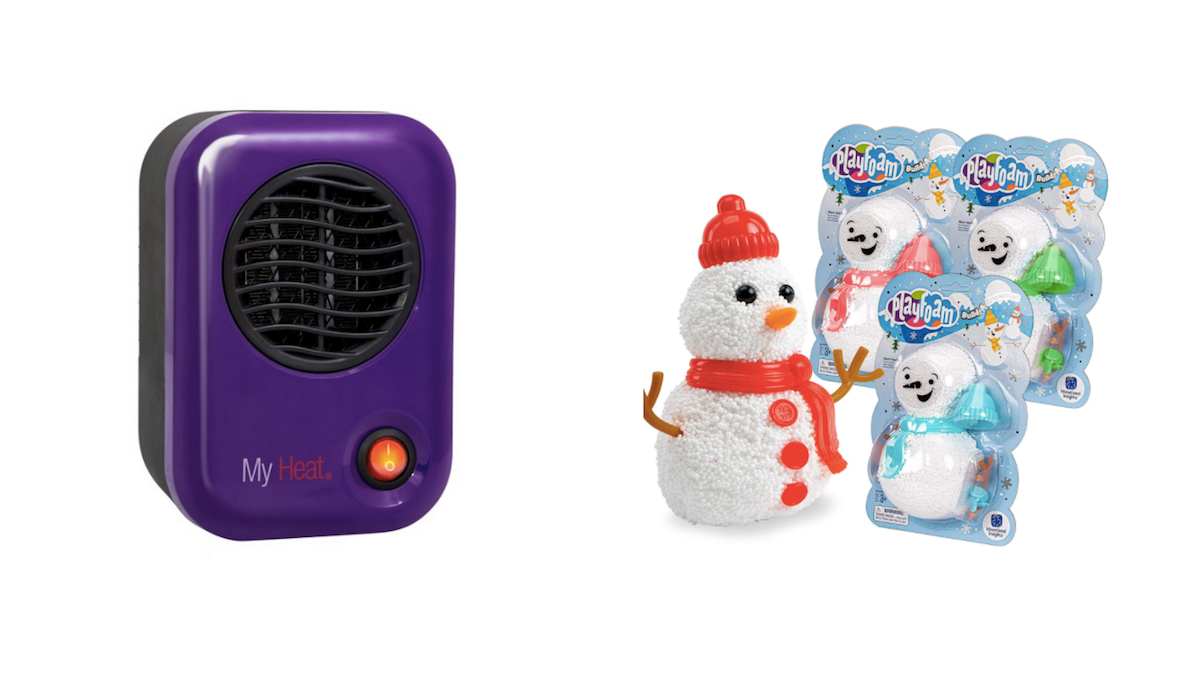 Who says a good gift has to cost hundreds of dollars? Save your dough this holiday season (because we all know prices are skyrocketing and things are only getting more expensive), and instead, put your cash toward something cool and budget-friendly. Seems impossible, right? But it's not! There are plenty of great stocking stuffers and White Elephant gifts for under $25—you just have to know where to go and what to get.
20 Best Gifts Under $25
Ready to start saving this holiday season? Keep reading for 20 best gifts under $25. As always, the prices listed may fluctuate over time.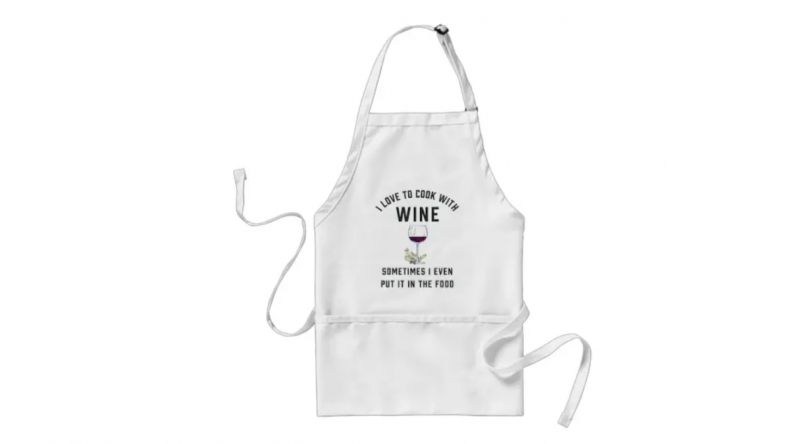 If you, too, love to cook with wine—and even put it in the food sometimes!—then be sure to snag this I Love to Cook With Wine Apron. Of course, if you've got a wino for a bestie, sister, parent or friend, then this apron is a great giftable option, too. Available at Zazzle, this cheeky apron comes in white, yellow or khaki and is made in the USA from a machine-washable cotton-poly twill blend.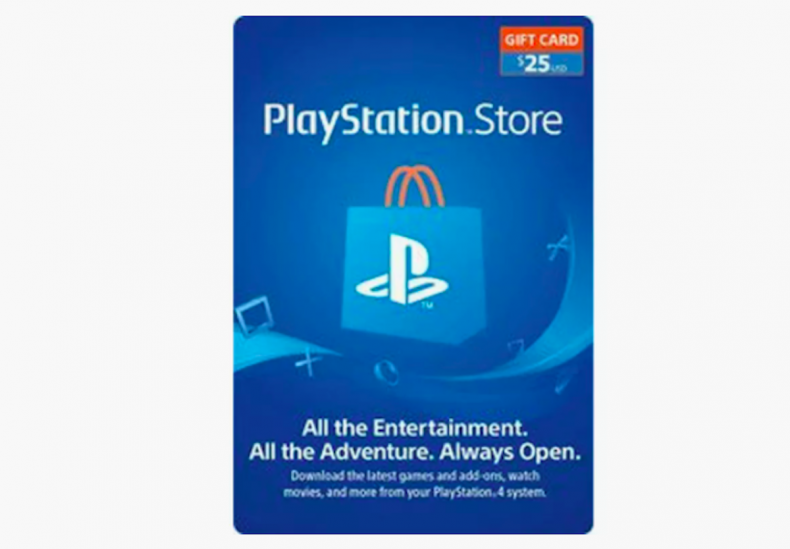 Calling all gamers! If you don't know what to get the video game addict in your life, just give them the gift of more games with a PlayStation Store Gift Card from GameStop. Available for $10 and $25 (as well as higher prices), a gift card helps gamers discover thousands of PlayStation games and videos and allows them to stream movies. It's the easiest way to make a PlayStation Store purchase without a credit card, and it's the gift that truly keeps on giving.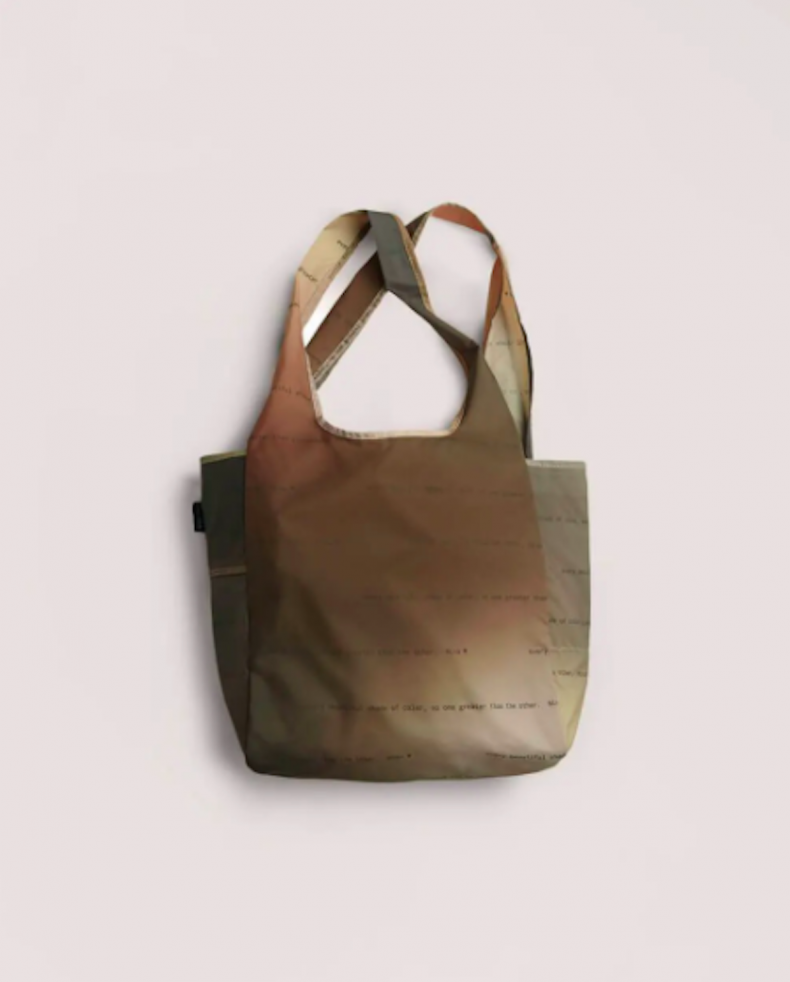 Gift eco-friendly this holiday season! The More Bag from Day Owl comes in a gorgeous zero-waste pattern—called Every Beautiful Shade by Nina Wilson—that is circular and recycled. Durable, packable and strong, this unique reusable bag can carry up to two to three bags worth of groceries, and you never have to worry about the handles breaking either. They're reinforced, which also provides more comfort than other reusable bags or even plastic bags, and there's also the option to use the bag's longer handles over the shoulder.
Water-repellent and made with 100 percent recycled polyester, the production of More Bags create no fabric scraps. It's all right there so, and you can rest assured knowing you're buying a bag that's truly good for the environment.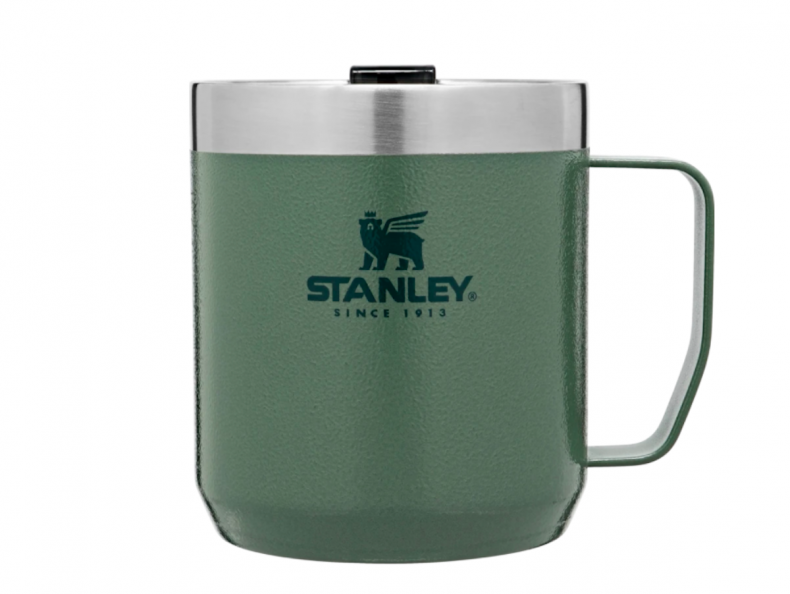 People love their Stanley cups! A standout favorite from the insulated mug brand is the 12-Ounce Classic Legendary Camp Mug, which keeps drinks hot for an hour and a half, cold for three hours and iced for 15 hours.
Pretty impressive, right? No wonder it's called "legendary." It features double-wall vacuum insulation that's incomparable when it comes to maintaining beverage temperatures. The Classic Legendary Camp Mug also contains a secure press-fit Tritan lid that prevents splashes or spills—even if you take it on the go in the car!
One Stanley.com reviewer wrote, "I really like it! I was surprised at how cool the outside remained even with very hot tea inside! Love."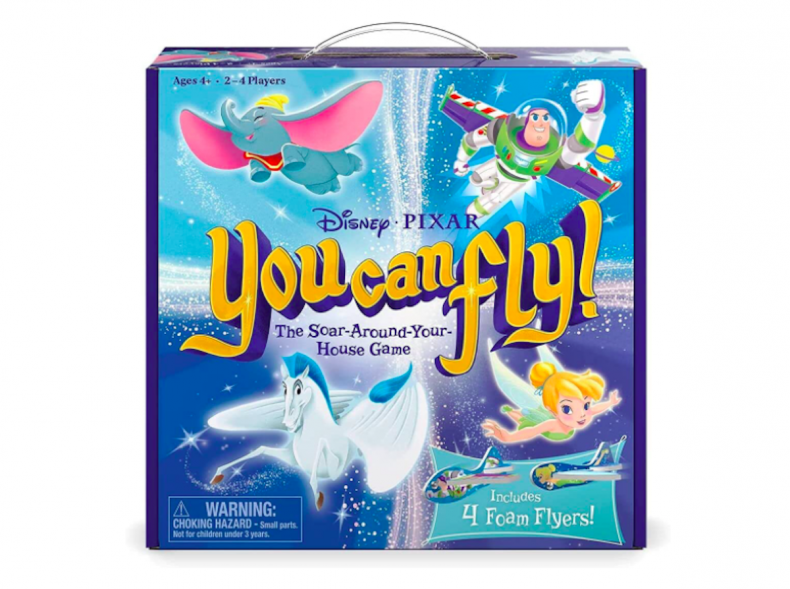 Even if you've never seen an elephant fly, you can still have fun playing Disney's You Can Fly! Game. Players ages four and up can soar around the house with this easy-to-play game featuring four soft-foam flyers in the shape of beloved Disney and Pixar characters. Safe enough for either indoor or outdoor play, this budget-friendly board game (of sorts) also contains eight oversized cloud markers for kids to create their personalized flying route. To play, flip a tile, toss your flyer and the flyer who gets closest to the marker wins.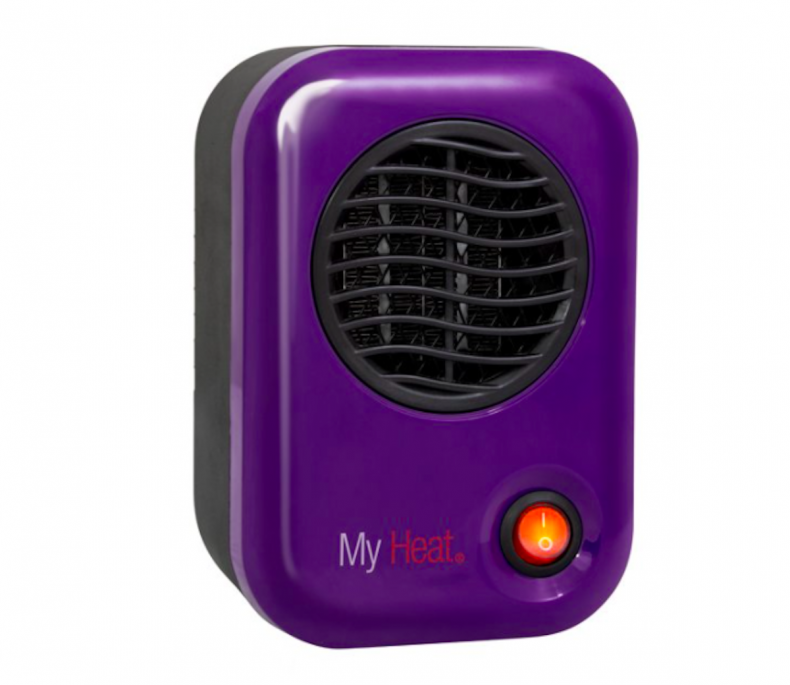 Always cold? Same. Stay warm this winter season with the Lasko Electric My Heat Personal Heater in purple. A portable desktop space heater that really packs a punch for its size. It offers 200 watts of warmth—the perfect amount to keep two people feeling cozy.
The best part, though, is that it won't drain your energy bill! Use it at work or in your home office for a little extra help keeping warm. But never worry about the energy bill spiking thanks to its lower power usage. Place it on a desk, under the desk by your feet, on a counter, or anywhere else you tend to get chilly.
One Walmart.com reviewer wrote, "I LOVE this little heater. I work from home and I seem to always be cold. So, instead of turning the heat higher in my house, I turn this little guy on (at my feet, under my desk) and it does the trick. The fan makes a little white noise, but thats beneficial so you know if you've left it on. Such a great buy. I'm now kicking myself for not buying it sooner."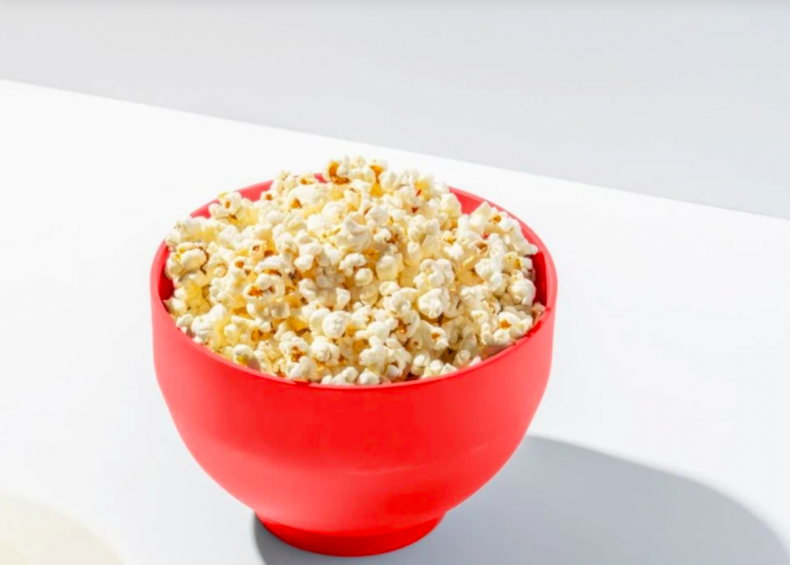 For the movie-night lover who can't go without a bag of popcorn, The Popper is the ultimate stocking stuffer. Compact but yet totally capable, The Popper pops up to 9 cups of popcorn in just minutes. Just drop in a few kernels (ok—a lot of kernels) and top it with your favorite seasonings. Made of 100 percent premium LFGB-certified silicone, The Popper is also waste-free, reusable and dishwasher-safe. It's collapsible, too, so you can store it easily when it's not in use.
Buy at W and P Design for $20.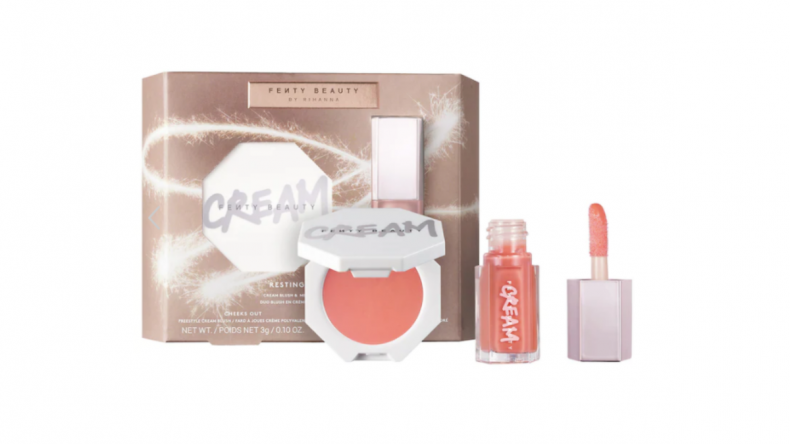 Get the most bang for your buck with a fantastic gift set from Sephora! One of our top picks is the Fenty Beauty by Rihanna Resting Peach Face Cream Blush and Mini Gloss Bomb Cream Duo. This beloved, limited-edition set from everybody's favorite pop-star-turned-beauty-guru contains a full-size Cheeks Out Freestyle Cream Blush and a Mini Gloss Bomb Cream in Fenty Beauty's new set-exclusive peach-shades. Always free of parabens and phthalates, this peachy gift set is also cruelty-free and totally vegan—so everyone can enjoy getting glam.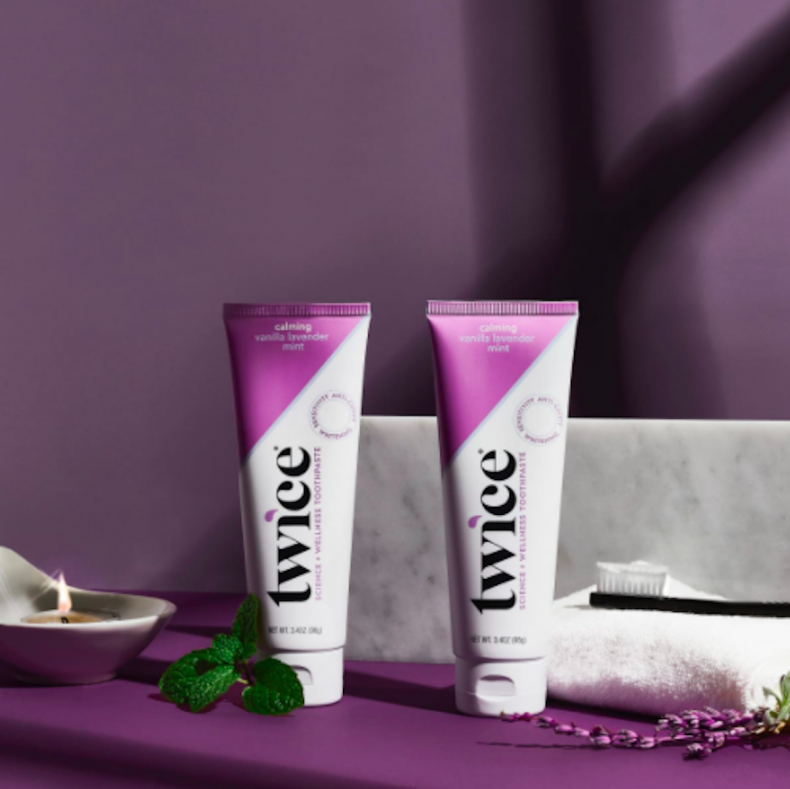 Toothpaste as a stocking stuffer? Ok, hear us out! Calming Vanilla Lavender Mint Toothpaste from Smile Twice isn't your average stuff. That's because, unlike regular toothpaste, Smile Twice is infused with three vitamins—vitamin A, vitamin C and vitamin E—and aloe. It's SLS-free, protects your teeth against sensitivity and even whitens them to boot. Brushing with Smile Twice paste also remineralizes your enamel and actively fights against cavities.
Did we mention that it's balanced perfectly at a pH of 7? Many dentists say that's better for your mouth (and overall health). Throw it in a stocking as a stuffer and call it a day. After all, everyone wants a bright, toothy smile for Christmas!
Buy at Smile Twice for $15.98.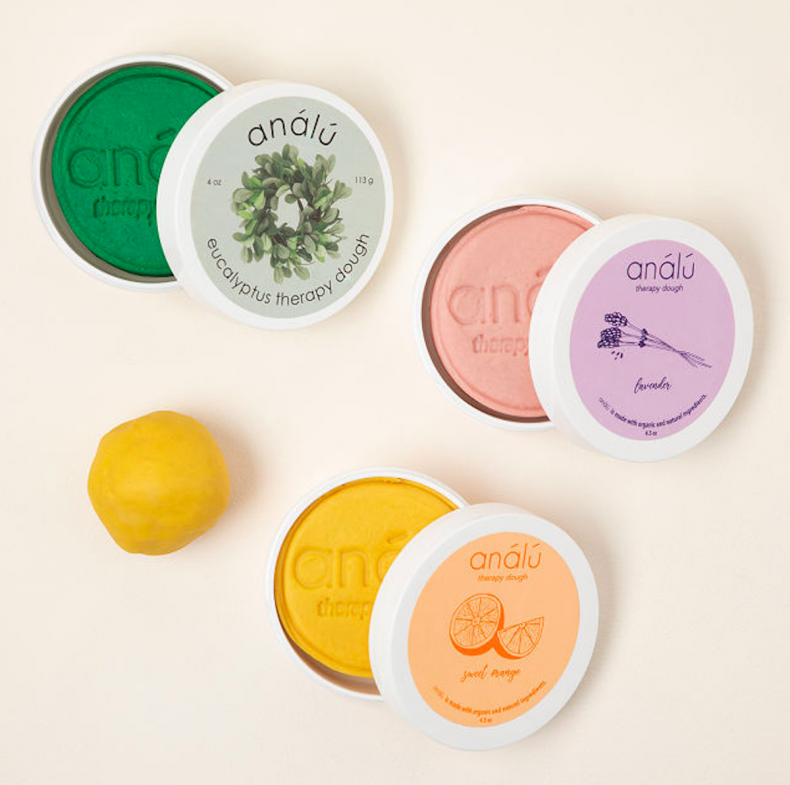 Who needs a therapist when there's Therapy Dough?! Ok, not really. But you can de-stress between sessions with this little gem!
Anywho, Therapy Dough is designed to help calm symptoms associated with stress, anxiety, OCD, ADHD and more, which makes it an ideal stocking stuffer. It's even infused with stress-relieving essential oils so that as you mold, you'll naturally feel calmer.
One UncommonGoods.com reviewer wrote, "I bought this for my best friend's birthday. The packaging was very cute, the texture is perfect and it smells amazing. It's great for stress-relief and kids love it too. I will be getting these for all my friends and family for stocking stuffers. Can't wait to try Orange next!"
Buy at Uncommon Goods for $15.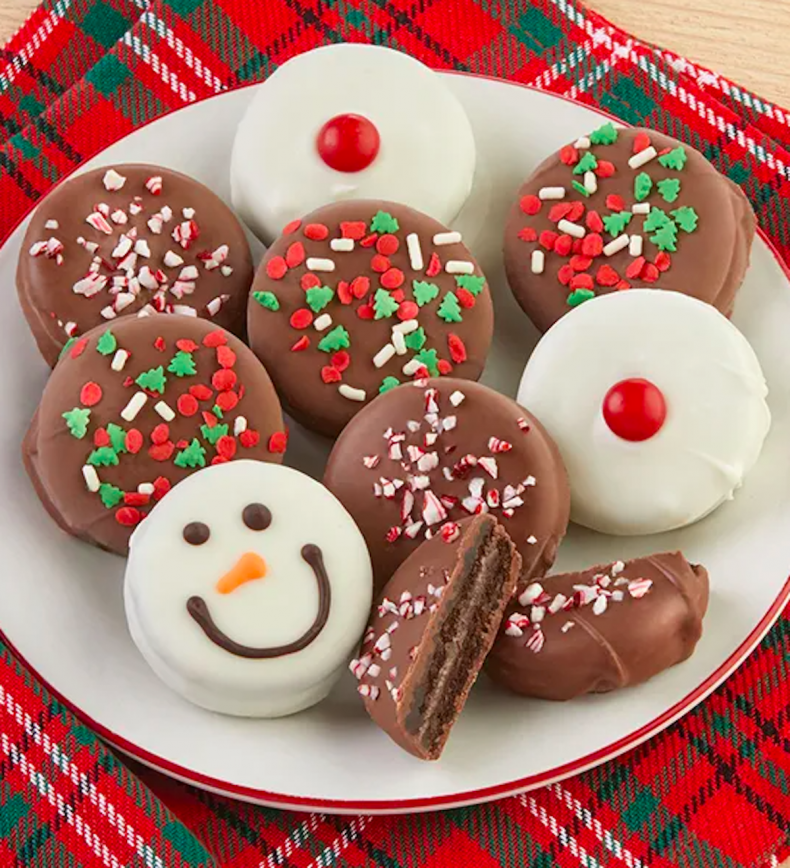 Cheryl's Cookies are always a good idea! The Chocolate Covered Holiday Cookies box contains nine different holiday-themed chocolate-covered Oreos dipped in milk and white chocolate. Some have snowman faces, others have peppermint sprinkles—but all feel seasonal and taste delicious. A great gift for an entire family or to bring to work for the holidays, the Chocolate Covered Holiday Cookies definitely won't disappoint.
Buy at Cheryl's Cookies for $24.99.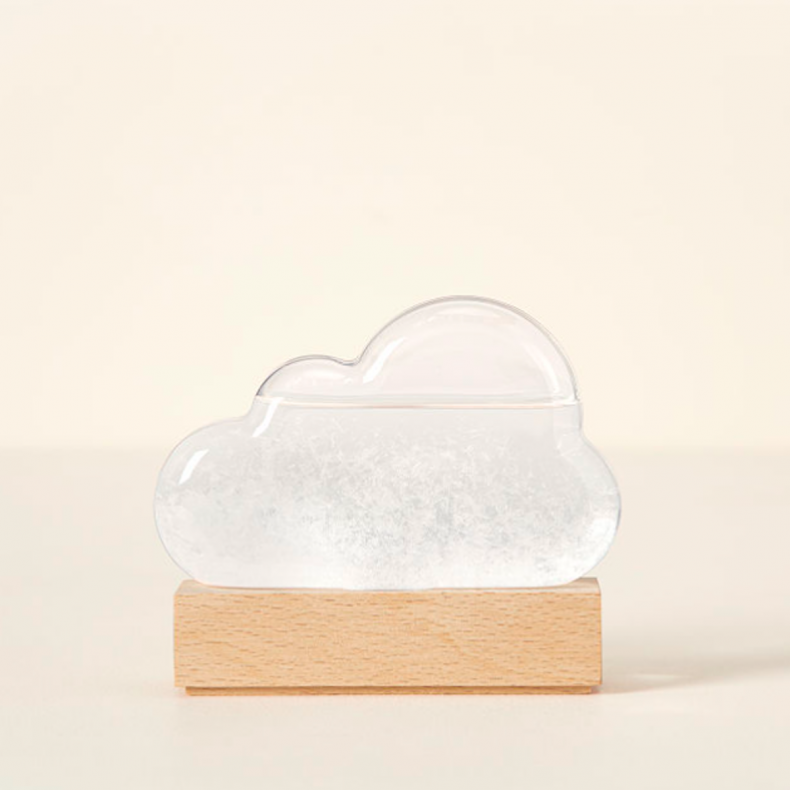 Bring the most extraordinary gift to the White Elephant gift exchange this year! Storm Cloud, available at Uncommon Goods, contains a special liquid inside the weather cloud that crystalizes into different, unique patterns in time with the changes in air pressure. Neat as it is, the concept—called "storm glass weather predicting"—has been around for a while, with meteorologist Robert Fitzroy first popularizing it decades ago when the captain navigated his ship HMS Beagle to South America using something similar.
One UncommonGoods.com reviewer wrote, "This is in our living room with a little flameless tealight behind it that comes on every night to illuminate it from behind. Looks super cool like that!"
Buy at Uncommon Goods for $25.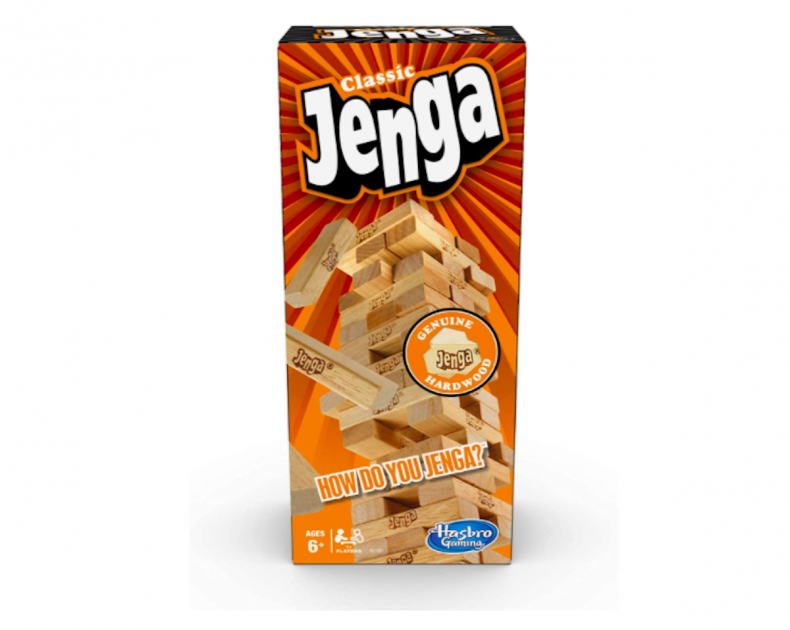 Everybody loves Jenga! Plus, you can never have too many versions of the Jenga Classic Game lying around the house. Great for indoor or outdoor use, summer or dead of winter in front of the fire, it's the universal remove-a-block and then stack-a-block game with the goal of not making the tower fall. Timeless and always fun, the game includes 54 Jenga hardwood blocks and a stacking sleeve with instructions. Gift it as a stocking stuffer, bring it to a holiday party or wrap it and put it under the tree. No one who unwraps this gift will be disappointed! After all, it has a 4.8-star rating and more than 56,000 reviews, proving people of all ages love this game.
One Amazon.com reviewer even wrote, "This is a really good game. It actually improves the focus of kids because if you will lose the focus you may lose the game. The best part about it is, you can play it alone or with more players so you are not bound by number of players. I bought it for my 8-year-old son because he liked it so much."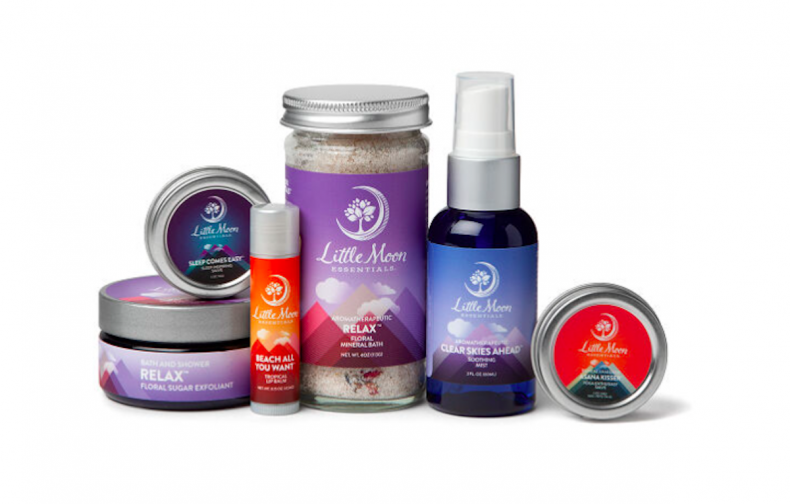 Moms need "me" time. Especially around the holidays! Show the mom in your life that she deserves to give herself a little extra care with the fabulous Mom's Survival Pack. Containing all-natural lavender sugar exfoliant, floral mineral bath salt, belly butter, sleep salve, soothing lavender mist and a cardamom and ylang ylang lip balm, it's full of everything any parent needs to wind down and revitalize. Handmade in Colorado, each all-natural product promotes relaxation and even sleep so that moms can feel refreshed and appreciated.
One UncommonGoods.com reviewer wrote, "Fantastic gift. Mother has no complaints! She uses everything provided in the pack and loves the name as well—constantly refers to it, 'I'm really going to need my survival pack today.'"
Buy at Uncommon Goods for $25.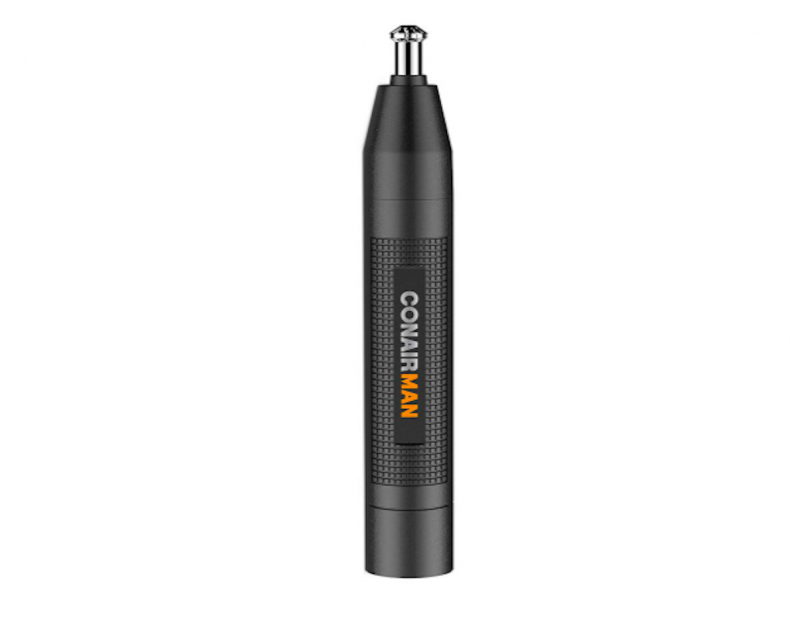 Stick something useful in his stocking! The ConairMAN Battery-Powered Ear and Nose Hair Trimmer is a wireless trimmer with a 360-degree beveled blade system designed for close trimming of such tight quarters. It's got an impressive 4.5-star rating and more than 15,000 reviews on Amazon.com, with most people noting that it creates the ideal edge and line. You can thank the unique three-level bevel blade for that. It cuts from the top, middle and bottom for an even, clean cut.
One Amazon.com reviewer wrote, "So, guys, if you have tried a nose trimmer with the typical tip that is nozzle-like and didn't like it, get this one. For whatever reason, the nozzle tip trimmers never did the job very good for me. This one, with the mushroom-type tip, works much better. Glad I finally found a trimmer worth reviewing."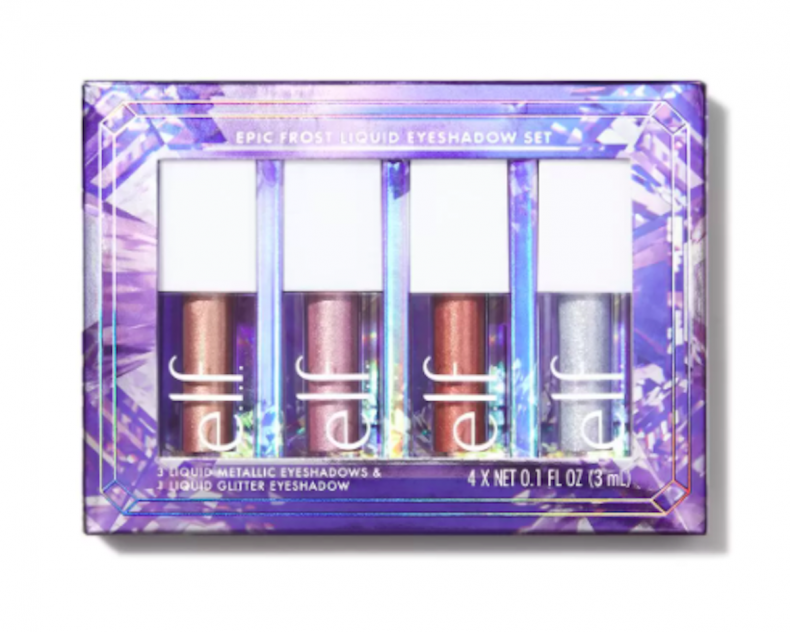 Beauty enthusiasts recognize Elf Cosmetics as one of the most affordable beauty brands out there, and when it comes to their holiday gift sets, they're still no exception. Our favorite this season is the Epic Frost Liquid Metallic Eyeshadow Vault that contains three liquid metallic shadows (in colors Big Dipper, Comet, Little Dipper) and one liquid glitter eyeshadow in the shade Disco Queen. Each formula is gel-based, which means they last longer and dry quicker. Plus, you can even use them together to layer and mix for the ultimate glitz.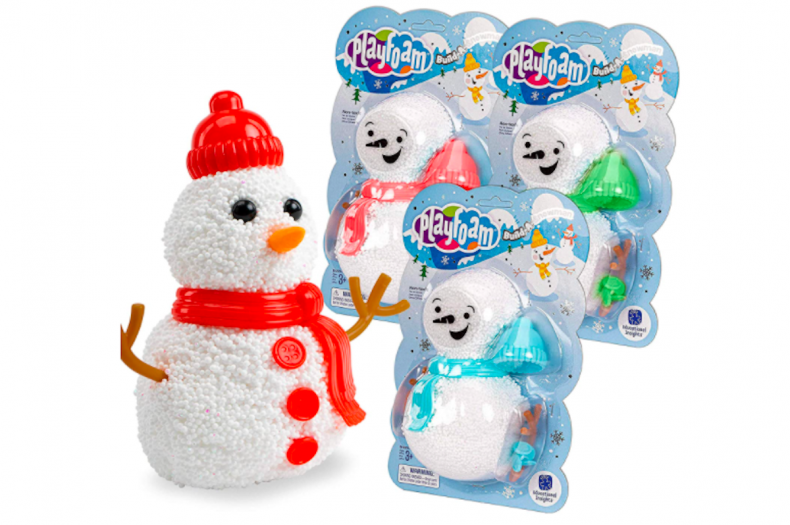 Who needs real snow when there's Educational Insights PlayFoam Build-a-Snowman Toy? The moldable, pliable PlayFoam makes a great sensory, fidget toy that helps kids work on their hand-eye coordination and overall motor skills as they work to create a mini snowman. The toy kit comes with branch arms, buttons, a scarf, a beanie hat, eyes and a nose for an authentic-looking Frosty!
Ok, sure, natural snow is fun, but this budget-friendly toy is pretty exciting, too.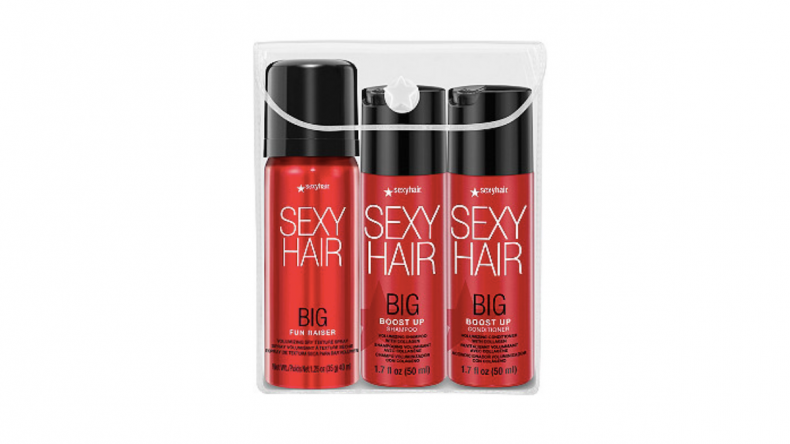 Go big or go home, especially when it comes to your hair. The ultimate stocking stuffer that any cosmetologically-inclined person will undoubtedly appreciate is the Big Sexy Hair Voluminizing with Collagen Mini Trio. This gift is the three-piece set everyone needs to get through their holidays. The festive red set contains dry texture spray, shampoo and conditioner, and fans of this brand love how much seamless volume all three provide when used together.
One Ulta.com reviewer wrote, "I have used Big Sexy's hairspray for a while and love it. So when I needed travel-size products for a recent getaway, I chose this little gem! I had never used the products it contains before, but I am so pleased!! The shampoo and conditioner gave me great volume while cleaning and moisturizing my hair l!"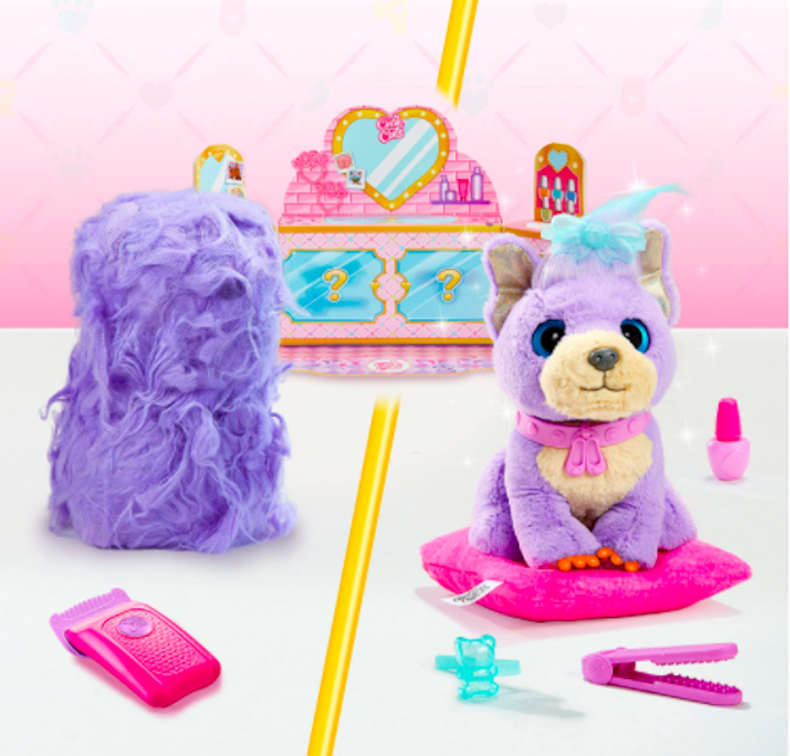 The hottest toy of this holiday season, Little Luv Pets Scruff-a-Luvs Cutie Cuts, is a pet dog that kids adopt off the street and "save." When your Cutie Cuts arrives, they're in dire need of love, affection and, of course, grooming. Use the tools to cut and shave away their excess hair, then when you're all done, reveal what mystery breed you adopted! Not only is this toy super cute, but it's also educational in that it teaches kids how to take care of and love their pets. And that price tag isn't even bad! All in all, it gets a big "awwww" from us!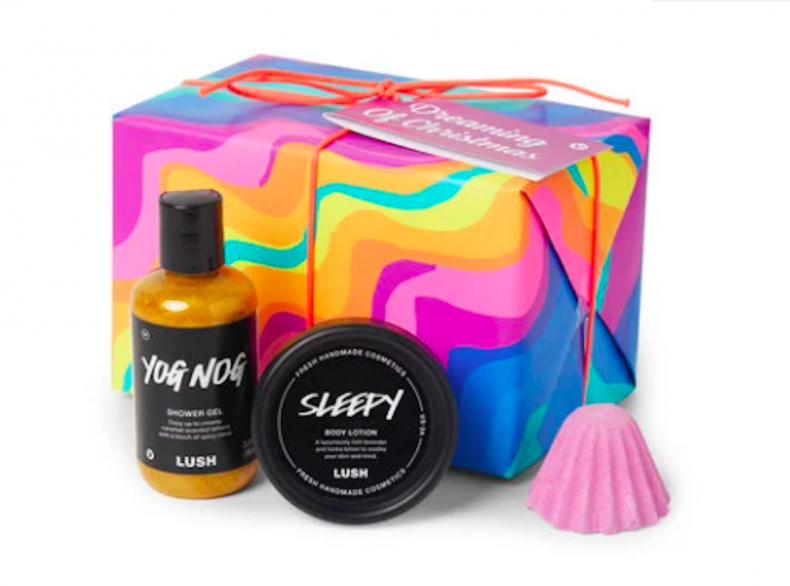 Once the calendar hits November 1, we're all dreaming of Christmas, like this aptly-named Lush gift set. Ideal for fans of bubble baths, the Dreaming of Christmas Gift Set contains one of two cleansers—either caramel or blackcurrant scented—and a Sleepy body lotion. It's self-care at its simplest, but trust us when we say this gift set works wonders to promote relaxation. You'll feel like you're wrapped in a blanket inside of a spa—that's how comfy-cozy you'll feel after bathing with Lush.
Newsweek may earn a commission from links on this page, but we only recommend products we back. We participate in various affiliate marketing programs, which means we may get paid commissions on editorially chosen products purchased through our links to retailer sites.