20 Best iPhone Apps to Help Manage Anxiety
The last year has been one of high anxiety and extremely high stress. Almost overnight, talking about mental health went from an awkward topic to a near necessity.
With anxiety affecting as many as 40 million U.S.-based adults per year, many people have turned to their phones to seek help.
If you're really struggling, it's important to seek professional help. But you may also find these apps helpful.
Here are 20 of the best iPhone apps to help with anxiety...
1. Headspace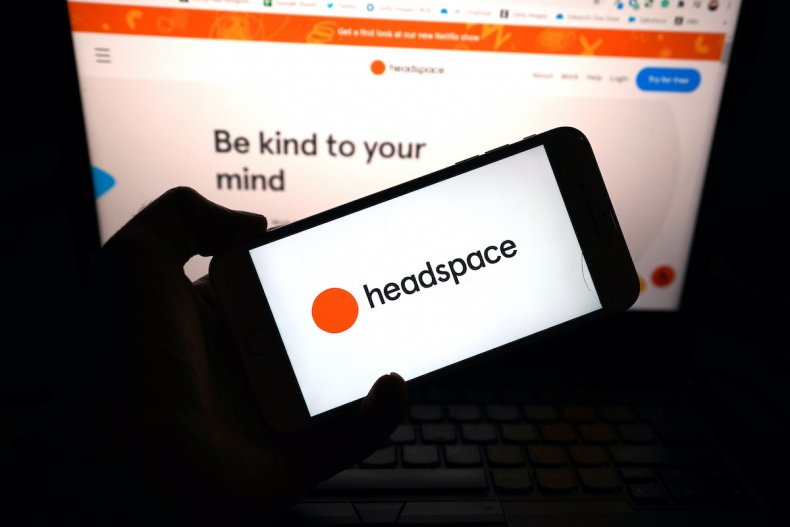 Most people who have visited a health professional about their mental health will have probably heard the worn-out refrain: "Have you tried Headspace?"
As frustrating as this might be, there is a reason: Headspace is a wonderful tool for people struggling with their mental health.
While there is a free version of the app, the paid-for version is a lot better, with a phenomenal range of course for all sorts of life-problems. Break-ups, stress, perfectionism: Headspace has a course for everything, and is well-worth the $5.83 per month cost.
2. Calm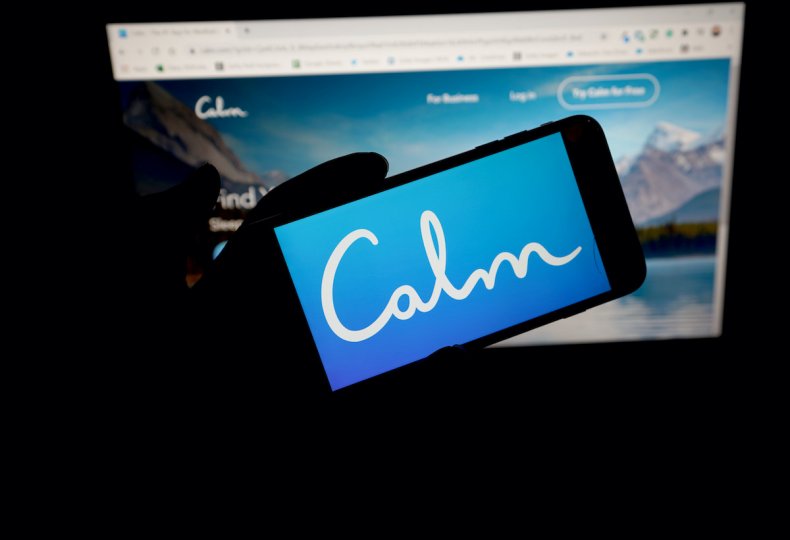 Calm is an app often mentioned as the go-to option for those wanting to try out meditation and mindfulness.
The Calm app features a range of guided meditations for both seasoned practitioners of mindfulness and novices.
The free version of the app gives users a few meditations to try, and two sets of meditations with Shawn Mendes and Camila Cabello that are specifically focused on anxiety.
3. WoeBot
Woebot was developed by a Stanford researcher, and uses an AI robot to deliver Cognitive Behavioural Therapy.
Instead of being creepy, as some might expect, the robot is extremely charming and endearing. The user writes to Woebot, identifying their worries, and Woebot will then isolate particular patterns in their thinking that may contribute towards anxiety.
Woebot then gives the user strategies to change these automatic thoughts. It can check in with you everyday, or simply be used as and when feelings of anxiety appear.
The app is completely free and also contains a mood tracker and a gratitude journal.
4. Oak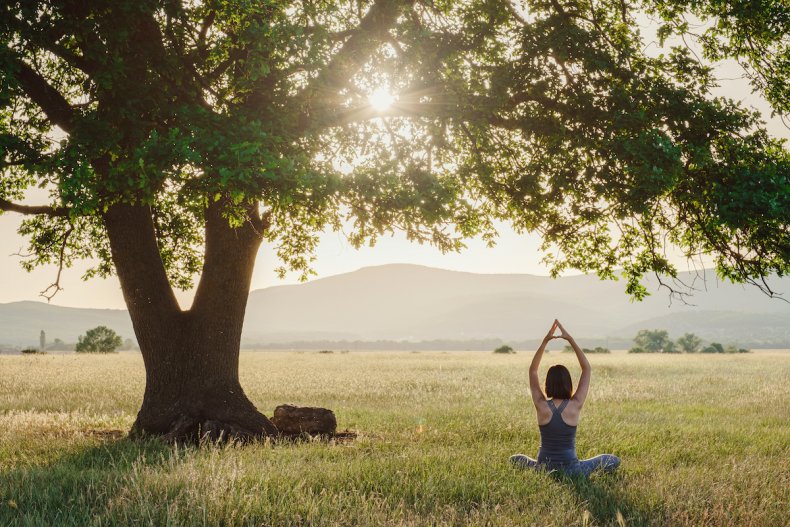 Oak is another meditation app but is far more pared-down than Calm. Oak is free, and is a good option for those who already practice mindfulness and want to tailor their sessions.
In the Oak app, users can completely personalise their meditations. Meditations focus on concepts like "Loving Kindness" and "Deep Calm," and breathing techniques like the Box method.
Users can choose the voice guiding their meditation, the background sounds (rainwater, for example) and the duration of the mindfulness session.
5. Youper
Youper is a catch-all app for mental health and wellbeing management. There is a free mental health assessment within the app, and daily guided therapy exercises within the app to reduce anxiety.
The app lets you monitor your anxiety, and also allows the users to talk with mental health providers and get medication delivered to their houses.
Youper doesn't come cheap, though. Membership is $99 per month but there is a free version of the app, too.
6. Colorfy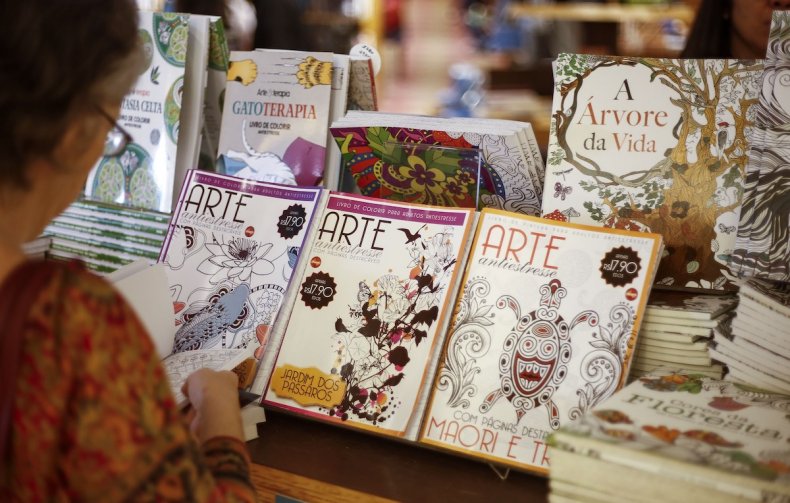 Colorfy is an adult coloring book within your phone. Coloring as a form of mindfulness has been booming recently, with adult coloring books flying off the shelves.
Colorfy offers a selection of images and designs to color in. Most designs are free but to access the full library of images, you need to subscribe.
7. Dare
Dare is an app that uses guided meditations to help users deal with feelings of anxiety.
The meditations confront specific situations, like panic attacks, dissociation, overstimulation, and feeling trapped. There is a free version, but users can pay $60 a year to get the full range of audio content.
8. Shine
Anxiety is often specific to your personal experiences. For example, you might be anxious about your job, or anxious and worried about walking home at night as a woman.
For this reason, Shine's cofounders created an app that is centred around the experiences of marginalised communities. The topics on their app include meditations for dealing with 'representation burnout' or taking up space. The app also has a supportive community of peers that users can speak to for advice.
The app is free, and the paid version is $15 per month to gain access to the full library of content.
9. Rootd
A common feature of anxiety is panic attacks. Anyone who has experienced one will tell you that they are hell - and the physical effects of them can last for a few days afterwards.
The idea behind Rootd is to press a button to regain a sense of control. The red "Rootr" button allows users to decide how they want to tackle the attack, either through kind reassurance, or by confronting the fear and sensations head-on.
10. MindDoc: Your Companion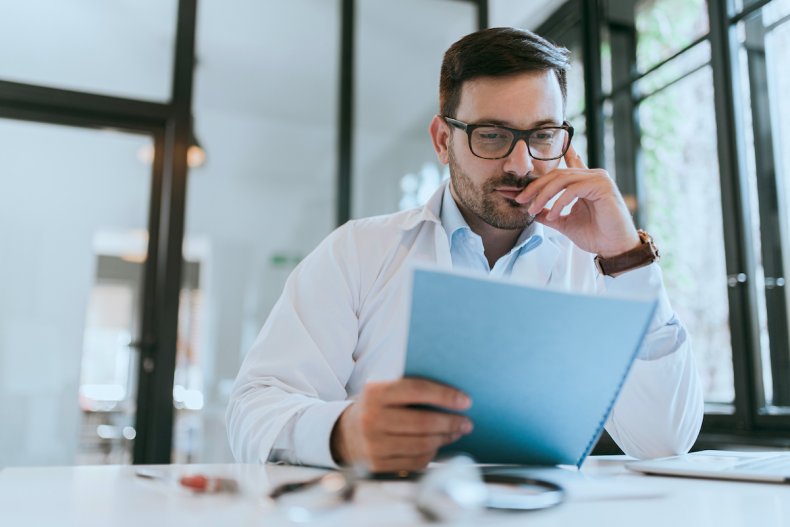 This app is primarily used for mood and symptom tracking. This app is one for the scientists and data-geeks out there. The app, when you input your data, will give you targeted recommendations and statistics to help with your specific symptoms.
The app is free, but offers a more advanced version if you pay the $50 annual subscription fee. MindDoc also syncs with BetterHelp, the online therapy app, to better help your therapist understand your issues.
11. BetterHelp
BetterHelp is an online therapy app that offers private counselling at an affordable rate. The app is one of the more pricey options on this list, starting at $40 per week, but there is an option to apply for financial aid.
According to a study by the Berkley Wellbeing institute, 98% of those using BetterHelp made significant progress, and it was just as effective as face-to-face therapy.
12. Happify
If audio content or meditation isn't your thing, maybe Happify will work for you. Happify uses a set of activities to help users deal with stress and anxiety.
The activities range from journal prompts, polls, self-assessments - and of course, guided meditations.
Happify is free for Android and iOS users, but users can choose to subscribe for $15 month or $40 per year to get an in-depth analysis on your progress.
13. Self-Help for Anxiety Management (SAM)
SAM is unusual - instead of distracting or soothing users, it encourages them to think about situations that make them anxious. The idea of this is to tackle the avoidance strategies that many people with anxiety fall into - for example, if a user is anxious about social situations like parties, they may simply choose not to go.
However, by guiding users through these situations and giving them the tools to manage their anxiety in those situations, SAM strives to help people with anxiety face those fears head-on.
14. Mindshift
Instead of trying to appeal to a wide audience, Mindshift addresses specific problems, like social anxiety, perfectionism, phobias or panic.
The app uses coping cards to help users remember strategies to cope with specific situations, and helps users create their own coping strategies within the app.
15. MoodMission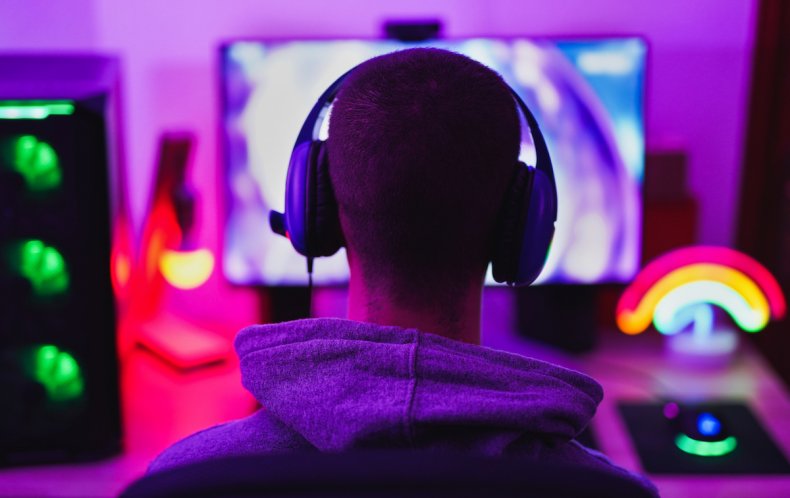 Finally. Someone made looking after mental health a video game.
Well, nearly. MoodMission gives users rewards for completing challenges that help your mental health, like savoring a meal, going for a walk, or repeating a "coping statement".
This incentivised method of looking after yourself might be perfect for those who struggle to do the little things, and makes taking care of your mind and body a little bit more fun.
16. Worry Watch
Worry Watch guides users through 5 simple steps: record, reflect, reason, realize, refute.
Users record their worries over time and at the prompting of the app, will go back into the app the write down the result of their worry, and reflect why they worried about it in the first place.
This gives app users a chart, over time, of what their worries are, and analyses them. This helps you realize your thought patterns—and help users understand that a lot of their worries are actually unfounded.
17. What's up?
This app uses proven therapeutic techniques—Cognitive Behavioural Therapy and Acceptance and Commitment therapy—to help users cope with various mental health problems, like anxiety and depression.
The app has a diary feature, which allows you to easily track your emotions, a 'catastrophe scale' to gain perspective, a question game to work through times of stress, and breathing techniques.
The app is free for both iOS and Android users.
18. Insight Timer
Insight Timer is a meditation app, that gives users guided meditations lead by mental health professionals.
While Calm and Headspace might be a tad more popular, Insight Timer has a far superior free library, with users able to access over 1,500 guided meditations that are specifically tailored to help ease anxiety.
To take sessions offline or to use their courses, uses can pay $9.99 per month or $59.99 per year.
19. ACT Companion
Acceptance and Commitment Therapy (ACT) is a scientifically supported therapy, which is based in mindfulness and uses Cognitive Behavioural Techniques.
The app takes the user through exercises to supplement their ACT sessions. This includes goal-setting tools, acceptance techniques, and self-compassion exercises.
The app is free but offers in-app purchases. While it can be used alone, it's best recommended as a companion to sessions with an ACT therapist.
20. Tide
Another specific problem that many people with anxiety face is sleep. Anyone who has spent their nights awake, trying and desperately failing to sooth a racing mind, knows how much a bad night's sleep can worsen symptoms.
Tide is a free app to help people get better sleep. The app has sounds of nature to help people sleep, and features a gentle alarm, so you're never jolted awake. Tide also analyses your sleep patterns and contains a 'nap' feature, for anyone wanting a shorter snooze.