20 Celebrities Who Have Appeared on Broadway
Celebrities are constantly adding more strings to their bows nowadays, whether that's singers trying out acting, actors moving into directing, or reality stars turning novelists.
And a surprising number of famous faces have tread the boards of Broadway in addition to their day jobs of movie and television acting, singing or causing drama for our entertainment.
From joining legendary musicals to showing their more serious sides, here are 20 celebrities who have made it to Broadway.
James Corden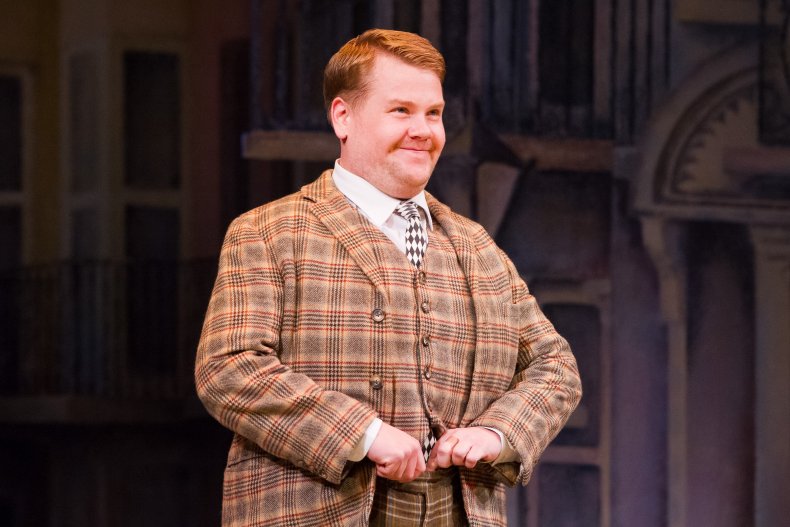 Before 2011, James Corden was best known as the co-creator and star of the popular British sitcom Gavin & Stacey, and while he had starred in The History Boys, the U.S. didn't really know him as a stage actor.
However, that all changed when he played Francis Henshall in One Man, Two Guvnors, which moved from the National Theatre to the West End before playing on Broadway in 2012.
Corden won the Tony for Best Actor In A Play and went on to present the awards—all leading to Corden becoming the host of The Late Late Show.
Usher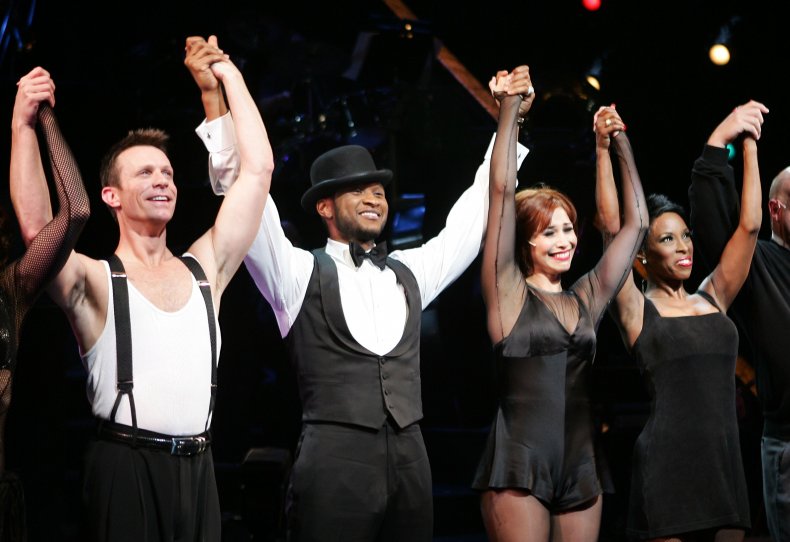 Usher is one of the best-selling artists of all time and an R&B legend, but it seems simply being a musical superstar isn't enough for him.
After a number of small acting roles in films like The Faculty and She's All That, Usher made his Broadway debut in 2006 in Chicago, playing lawyer Billy Flynn.
While his casting was questioned by critics, Usher's vocal and choreographic performance was praised.
Neil Patrick Harris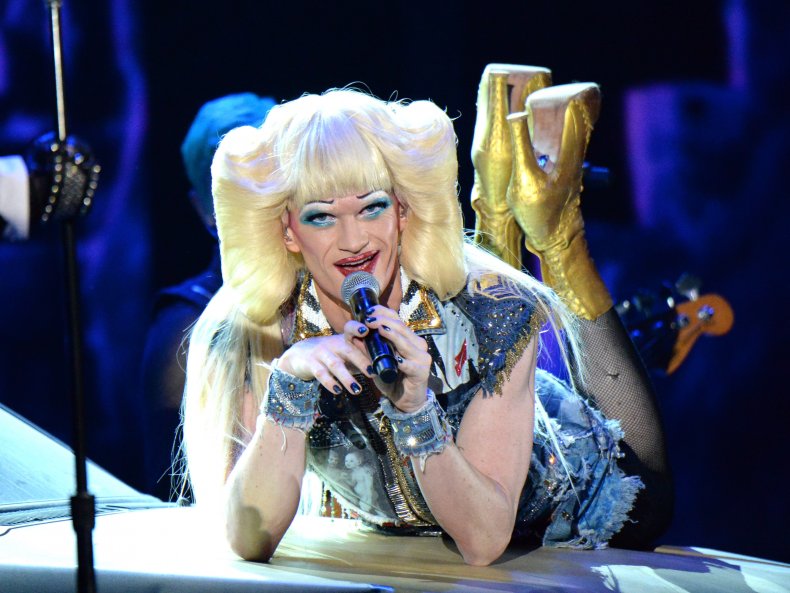 After shooting to fame playing a child prodigy doctor on Doogie Howser, M.D., Harris turned to the stage, and starred in a number of Broadway productions, including Sweeney Todd, Cabaret and Assassins.
It was his performance as the titular character in the 2014 Broadway Production of Hedwig and The Angry Inch that made Harris a bonafide Broadway star, with the How I Met Your Mother actor winning the Tony for Best Actor In A Musical.
Emma Stone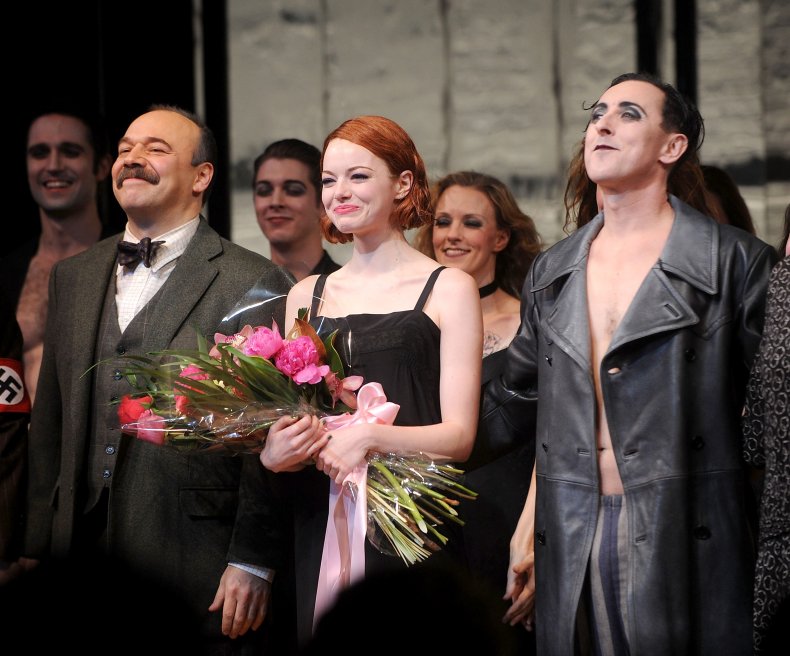 Stone is known for starring in big budget movies like The Amazing Spider-Man, La La Land and Cruella, but did you know before winning an Oscar, she trod the boards on Broadway?
In 2014, Stone made her Broadway debut playing Sally Bowles in the revival of Cabaret, taking over from Michelle Williams.
Stone had initially been the first choice for the role, but dropped out as she had too many projects to juggle at the time.
NeNe Leakes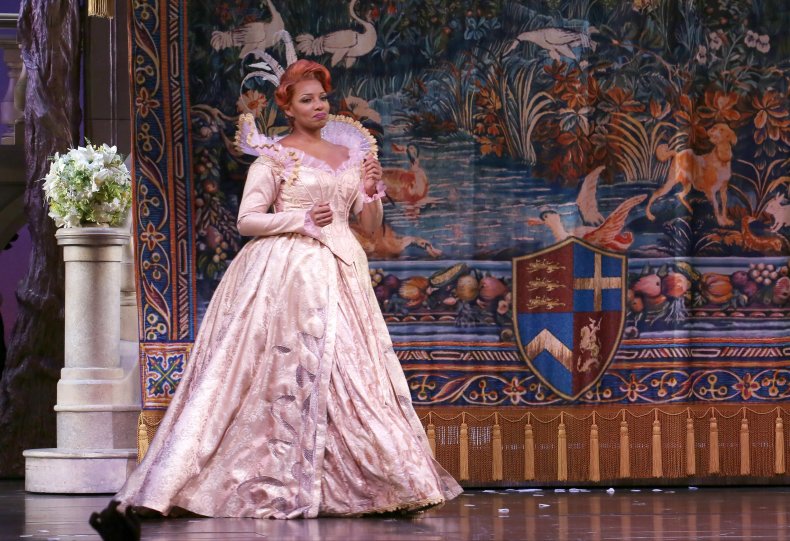 Leakes is best known as an original cast member of the Real Housewives of Atlanta, but you may not know she has some serious acting chops as well.
After starring on TV shows like The New Normal and Glee, Leakes made her Broadway debut in 2014 as Madame in Rodgers & Hammerstein's Cinderella, playing the role for three months until it closed in January 2015.
Later that year, she was cast as Matron "Mama" Morton in Chicago for a four-week stint.
Daniel Radcliffe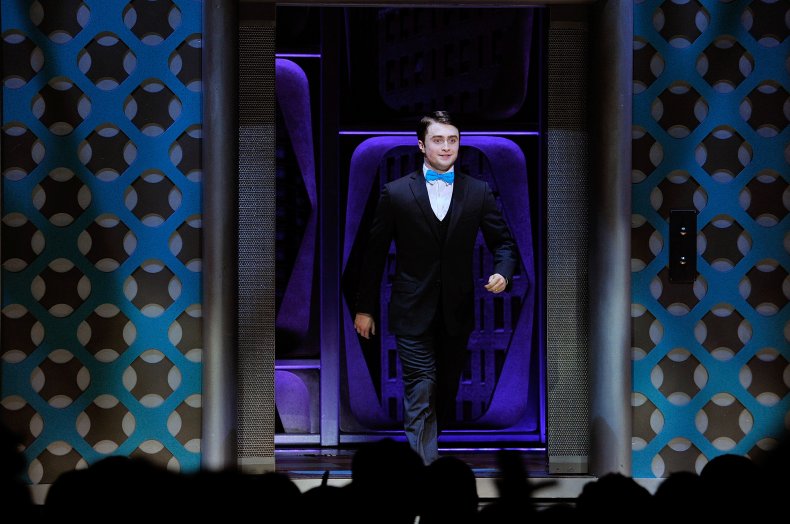 After taking the leading role in one of film's biggest ever franchises, you would forgive Daniel Radcliffe for coasting on Harry Potter for the rest of his career.
However, Radcliffe has received praise for his theater acting since hanging up his wand and glasses.
He made his Broadway debut in 2008 when Equus, in which he played the lead role, transferred from the West End, and was nominated for a Drama Desk Award.
Three years later, he played J. Pierrepont Finch in the 2011 Broadway revival How to Succeed in Business Without Really Trying, and has since starred on Broadway in The Cripple of Inishmaan and The Lifespan of a Fact.
Ashlee Simpson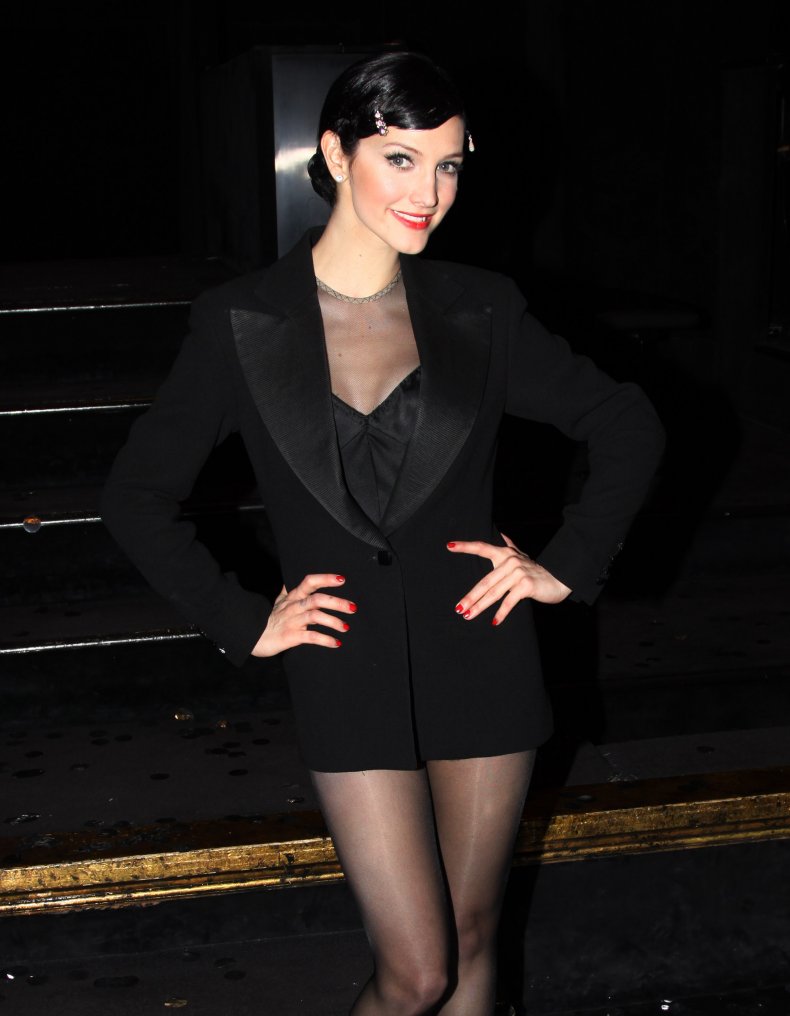 Chicago is one of the main avenues for popstars to transfer to Broadway, and in 2009, Ashlee Simpson—best known for songs like "Pieces of Me" and "La La" and her reality series, The Ashlee Simpson Show—joined the cast as Roxie Hart.
Also playing the character on the West End, Simpson received rave reviews for her performance.
Hugh Jackman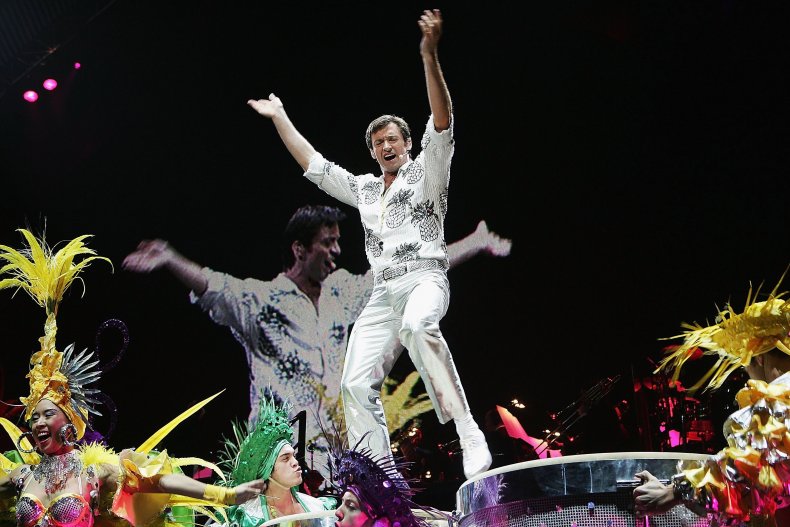 We all know Hugh Jackman as a showman now thanks to Les Miserables and, well, The Greatest Showman, but his theater credentials were earned way before those two box office hits.
Jackman began his career in the theater, and earned acclaim for performances in Beauty and The Beast and Oklahoma!
His Broadway debut came fresh off his breakthrough as Wolverine in X-Men, when he played Australian songwriter Peter Allen in The Boy From Oz.
His performance won him the Tony Award and the Drama Desk Award for Outstanding Actor in a Musical.
Jordin Sparks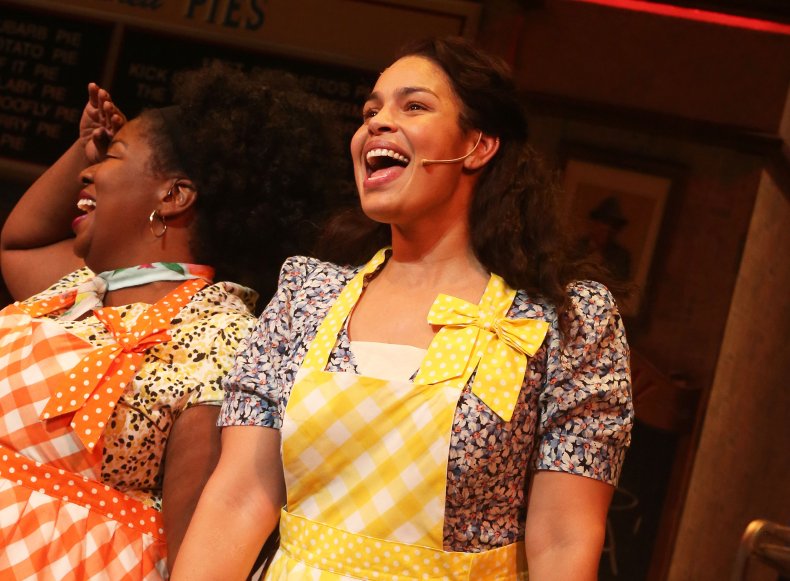 Since winning American Idol in 2007, Jordin Sparks has not only conquered the charts, but also the theater.
After making her acting debut in The Suite Life on Deck in 2009, her Broadway debut came just one year later when she was cast as Nina Rosario in In The Heights.
Sparks returned to Broadway in 2019, taking over the main role of Jenna in Waitress.
Katharine McPhee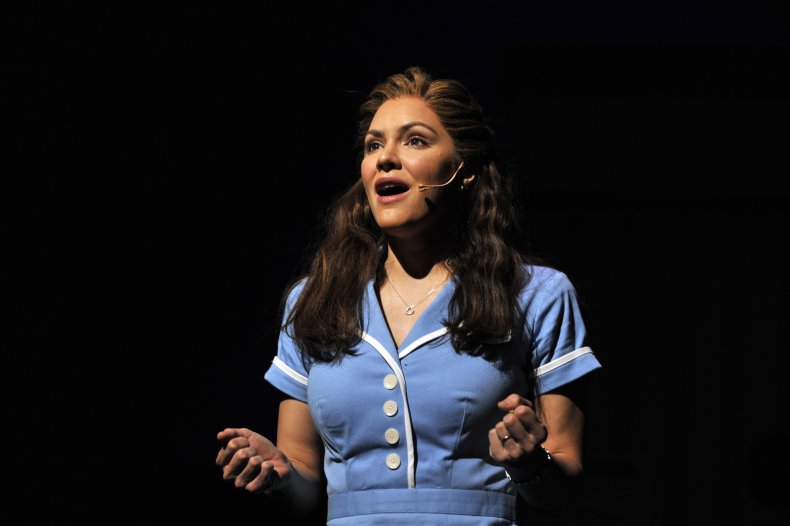 Katharine McPhee is best known as the runner-up of season five of American Idol, as well as being the star of Smash.
In 2018, she made her Broadway debut in Waitress, starring as Jenna, and returned to the role in 2019 and 2020.
She also played Jenna on the West End in 2019.
Carly Rae Jepsen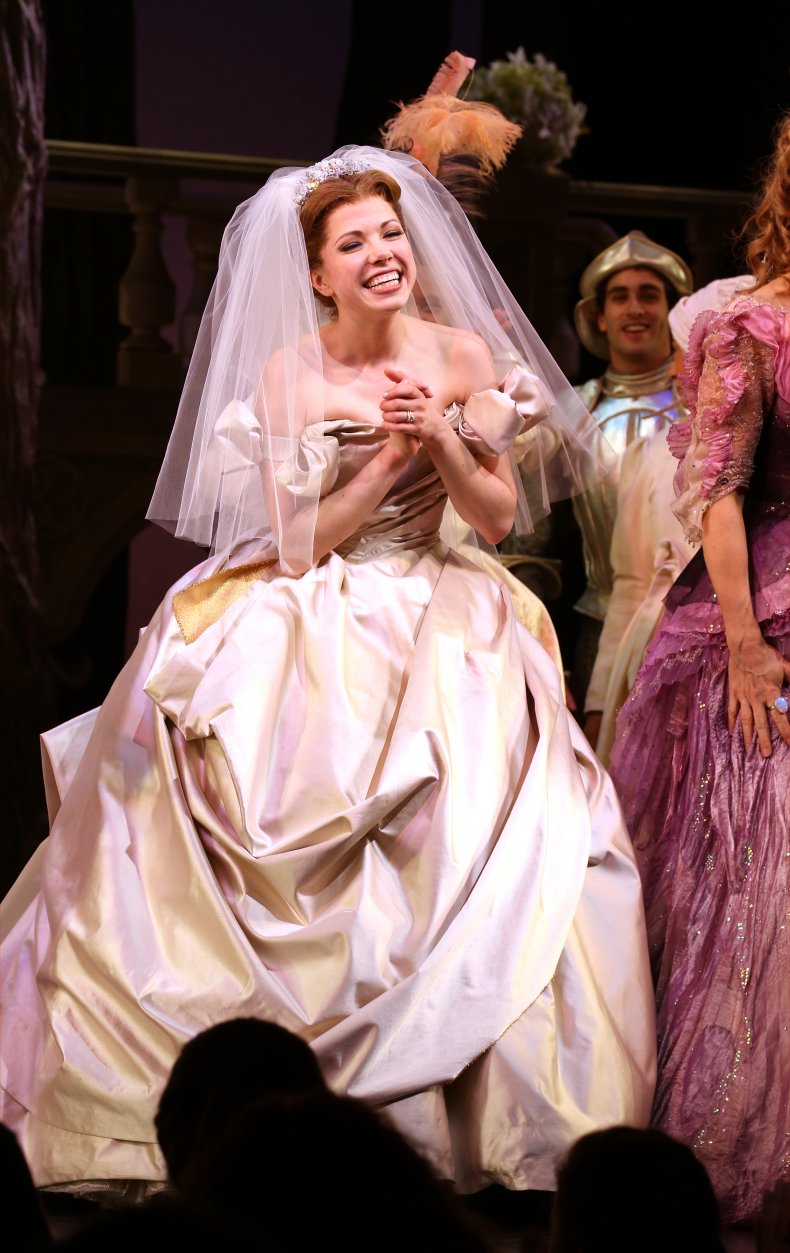 If you've listened to the radio over the past decade, you've likely had a song from Canadian popstar Carly Rae Jepsen stuck in your head.
After bursting into the mainstream with songs like "Call Me Maybe" and "Good Time", Jepsen was cast as Ella in the 2014 Broadway production of Rodgers & Hammerstein's Cinderella.
Since then, she has also starred as Frenchie in Fox's Grease: Live.
Toni Braxton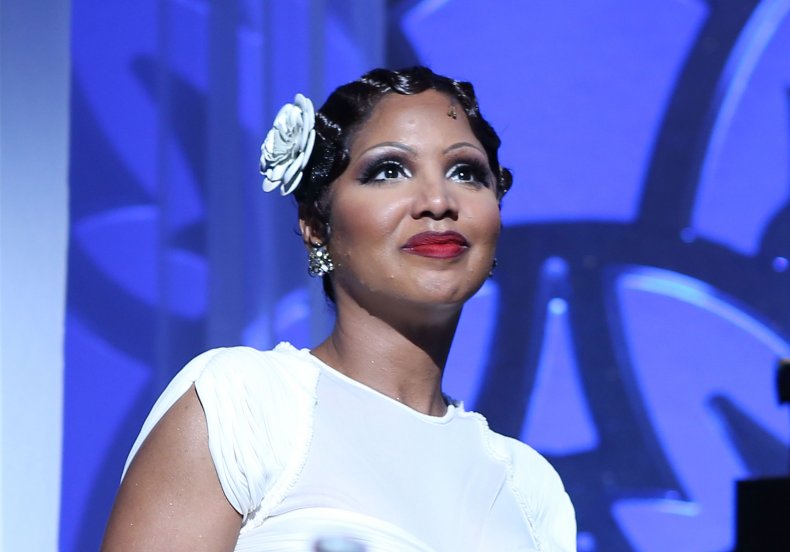 One of the biggest selling female R&B artists of all time, Toni Braxton is best known for songs like "Un-Break My Heart", "He Wasn't Man Enough" and "Breathe Again".
In between racking up Grammys, Braxton made history as the first Black woman to star in a Disney musical on Broadway when she was cast as Belle in Beauty and The Beast in 1998.
The song "A Change In Me" was specifically written for Braxton by Alan Menken, and continued to be used in the musical.
In 2014, Braxton returned to Broadway in After Midnight.
Sarah Jessica Parker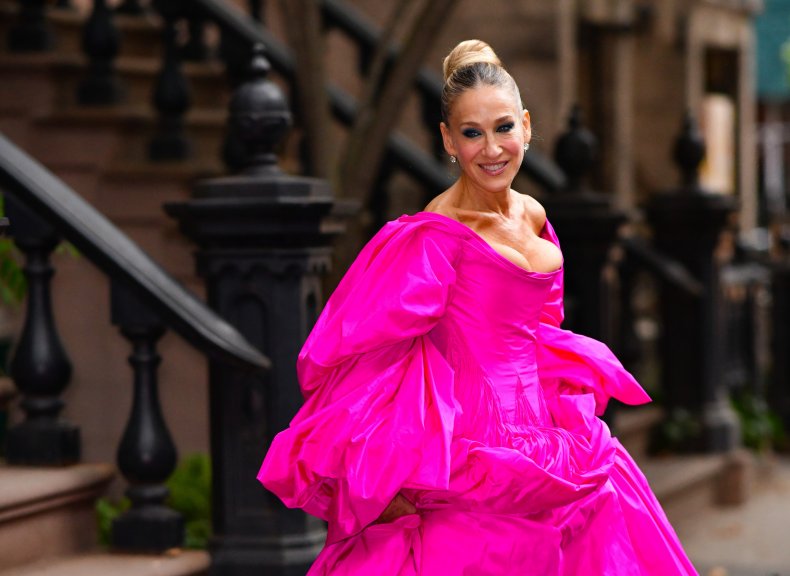 We know SJP is the epitome of New York, thanks to her iconic role of Carrie Bradshaw in Sex and The City, but Parker has another connection to the Big Apple.
Parker was just 11 when she made her Broadway debut in the 1976 revival of The Innocents, and went on to land her first lead role on Broadway three years later as the title character in Annie.
She will return to Broadway next year alongside her husband Matthew Broderick in the comedy Plaza Suite at the Hudson Theatre.
Ricky Martin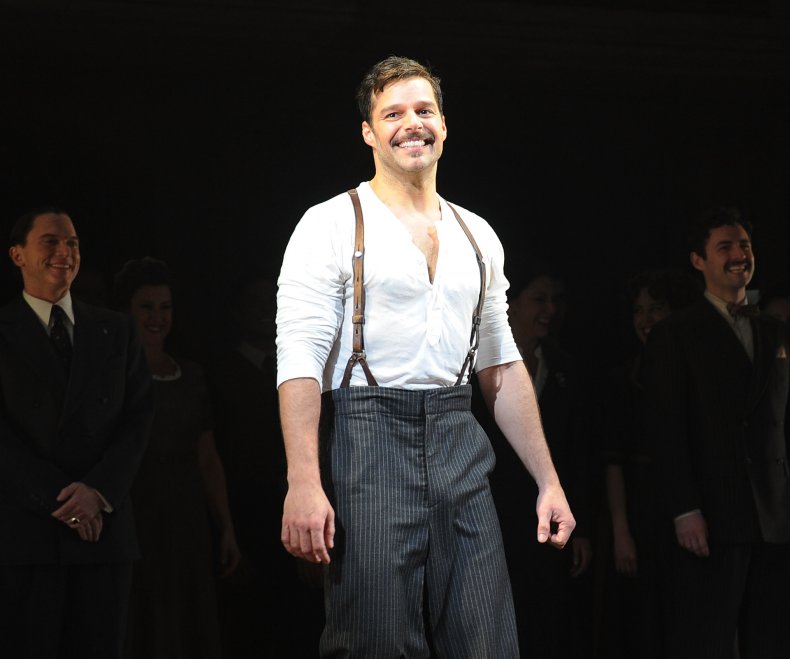 Ricky Martin proved himself as an actor to the Emmys voters with his performance as Antonio D'Amico in The Assassination of Gianni Versace: American Crime Story, but years, he was showing his acting chops on Broadway.
Three years before achieving worldwide success with "Livin' La Vida Loca", Martin was cast as Marius Pontmercy in the Les Misérables in 1996.
He returned to Broadway in 2012, playing Ché in the revival of Evita.
Nick Jonas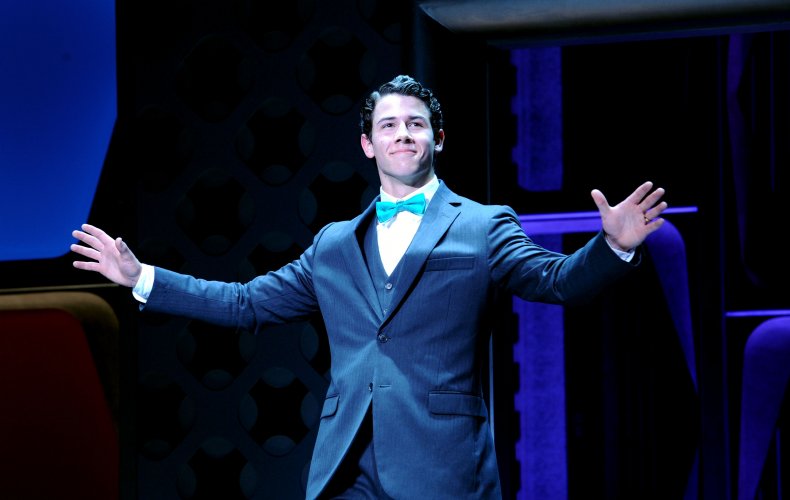 Before becoming a teen idol with The Jonas Brothers, Jonas was starring on Broadway from the age of seven, playing roles including Tiny Tim in A Christmas Carol, Chip Potts in Beauty and The Beast, Little Jake in Annie Get Your Gun, and Gavroche in Les Misérables.
In 2012, he returned to Broadway, taking over the role of J. Pierrepont Finch in How To Succeed in Business Without Really Trying from Darren Criss.
Christina Applegate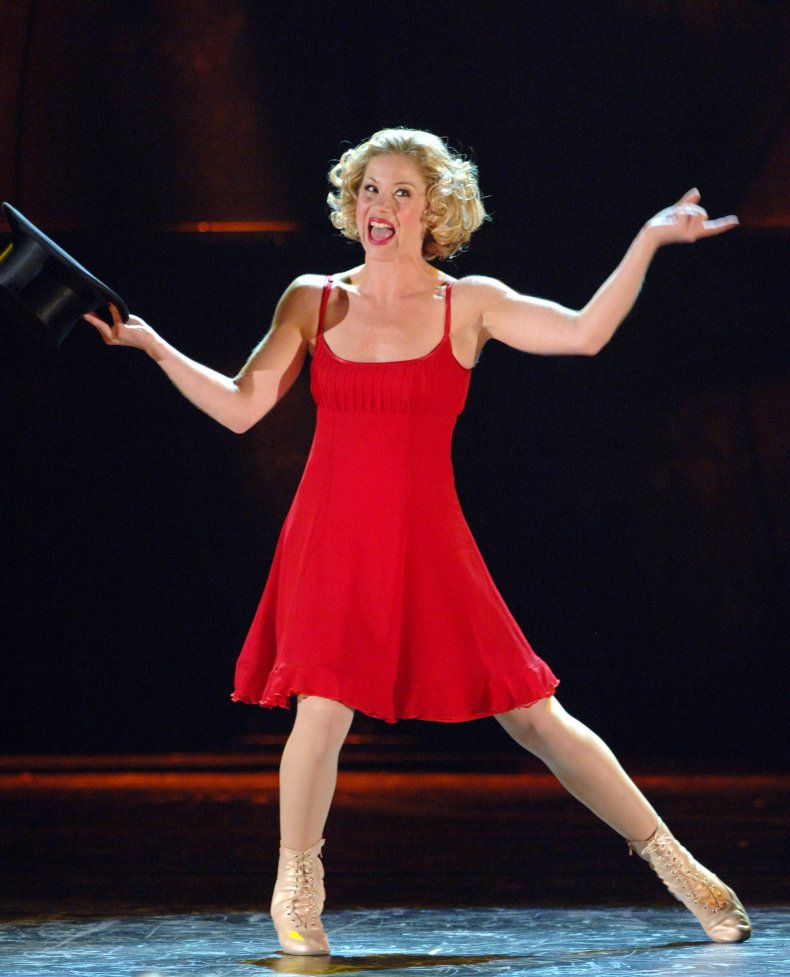 Christina Applegate is a TV legend thanks to roles in Married... with Children, Friends and Samantha Who?, but also has experience on the stage.
In 2004, she was cast as Charity Hope Valentine in the revival of Sweet Charity, and was nominated for the Tony Award for Best Actress in a Musical.
Her debut was rather dramatic, as Applegate broke her foot 20 minute into a preview performance, and later admitted that she can no longer dance due to the injury.
She told the Independent: "I don't think disappointing is a word that can describe how awful that whole experience was, how sad it was. I'd been working so hard, dancing my butt off, and once it was broken, I could never do the show the way I had rehearsed it."
Erika Jayne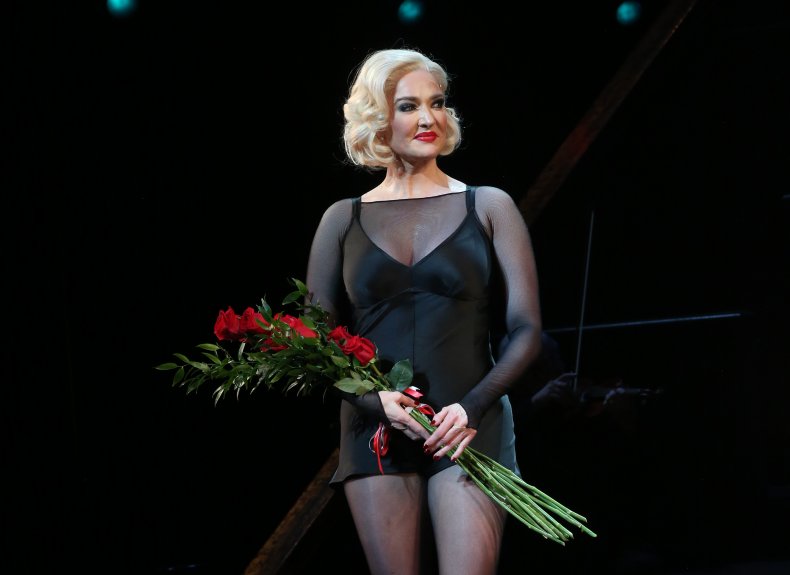 Erika Jayne burst into the lives of reality TV lovers in 2015 when she joined The Real Housewives of Beverly Hills, and her legal troubles with ex-husband Tom Girardi have made headlines over the past year.
In 2019, she made her Broadway debut when she was cast as Roxie Hart in Chicago.
However, her stint was forced to end a few weeks early when theaters were shut down last year due to the coronavirus pandemic.
Keke Palmer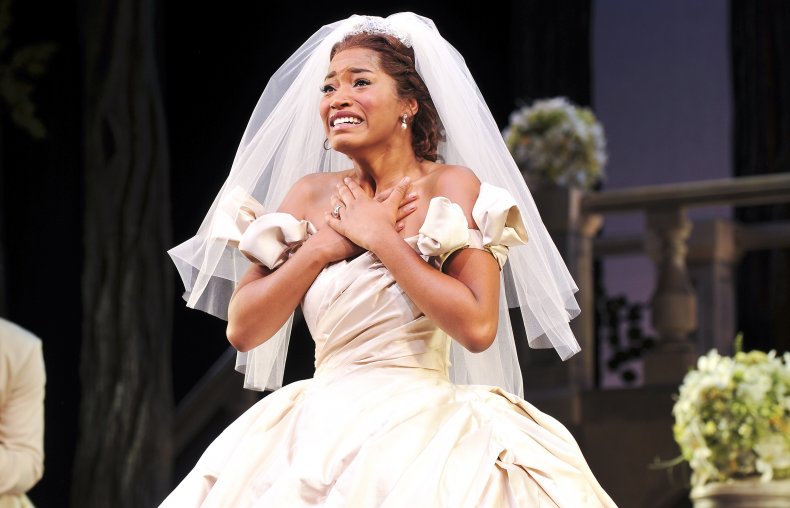 Actor and singer Keke Palmer is best known for roles in Nickelodeon shows including True Jackson and films like Hustlers, and in 2014, she made Broadway history.
In September 2014, Palmer was cast as Ella in Cinderella, becoming the first Black actress to star in the title role.
Billie Joe Armstrong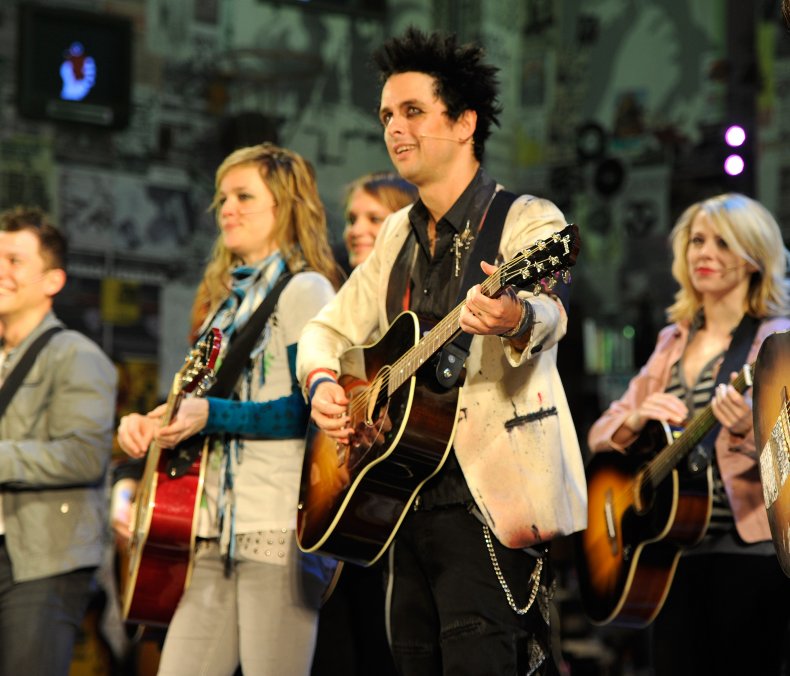 The lead singer of Green Day may not strike you as a Broadway star, but after Green Day worked with director Michael Mayer on the musical American Idiot, he found himself on the stage.
Armstrong played the character of St Jimmy on and off during the show's 2011 run in the St. James Theatre, and ticket sales rocketed on the dates he was appearing.
Sean 'Diddy' Combs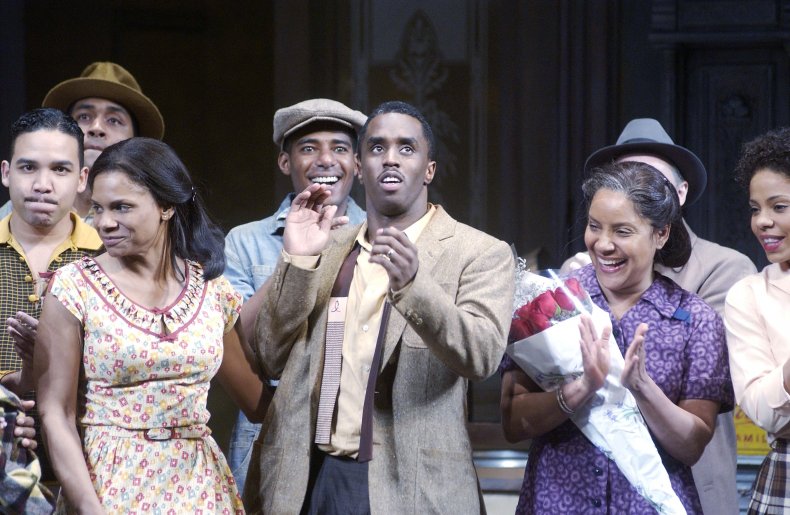 Hip-hop legend Diddy has a number of acting credits in films like Carlito's Way: Rise to Power and Get Him To The Greek, but fans may have been surprised to see him embrace his more serious side in his first Broadway role.
Diddy starred as Walter Lee Younger in the 2004 Broadway revival of A Raisin in the Sun, and while he was said to be outshone by his castmates including Phylicia Rashad and Audra McDonald, he received fairly positive reviews.