20 Celebrities You Didn't Know Were Related
Hollywood really is a small town with a lot of unexpected family connections.
Whether it's a different second name or through a second marriage, there are a lot of surprising revelations about relatives in the celebrity world.
Here's a look at some celebrities who you didn't know were related.
Jonah Hill and Beanie Feldstein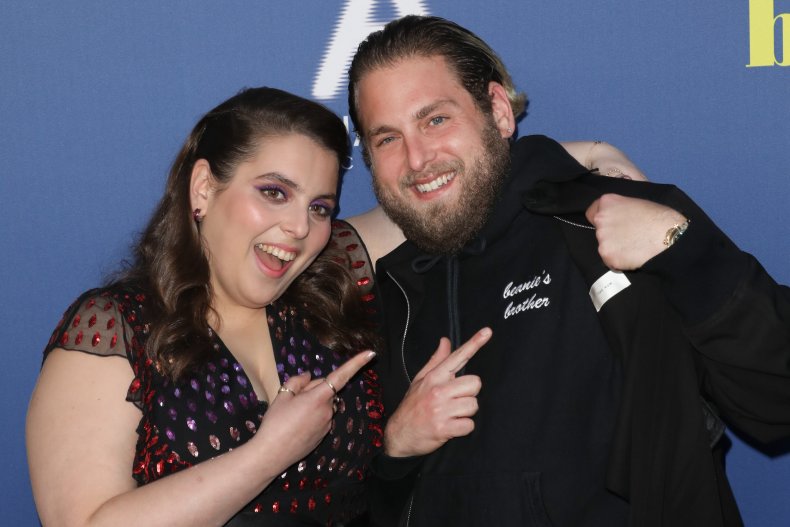 Jonah Hill has been a comedy film mainstay for nearly two decades and Beanie Feldstein rose to fame in 2019's Booksmart—and a lot of people were surprised to hear that this funny duo are siblings.
The pair are 10 years apart and actually do share a last name, with Jonah going by his middle name, Hill.
"Oh, my God, I mean, he's my best friend in the world, so I'm always excited for him," Feldstein said of her older brother in 2020, per Us.
John David Washington and Denzel Washington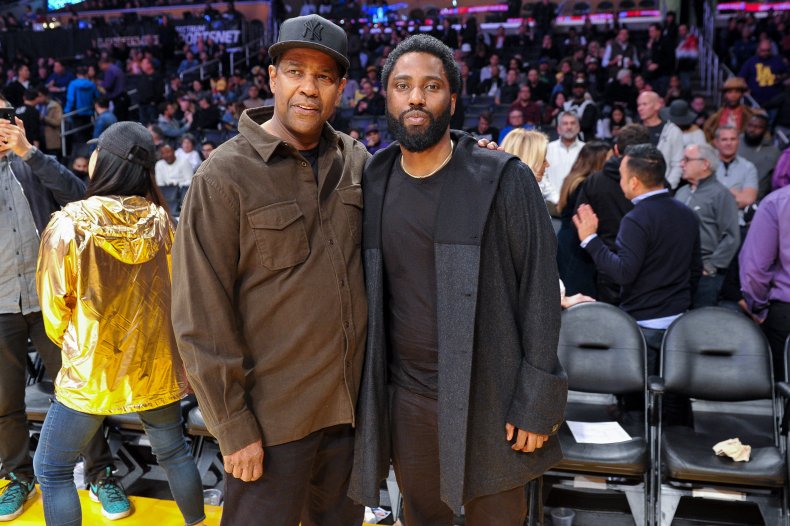 Well, the hint is in the name, but did you know that BlacKkKlansman and Tenet star John David Washington is the son of the Hollywood legend Denzel?
John David is The Equalizer star's eldest son.
"I think the best actor in the industry, in the business, is my father," John David Washington told People in 2020. "I'm inspired by the kind of career he's had and what he's had to do."
Nicholas Cage and Francis Ford Coppola and Jason Schwartzman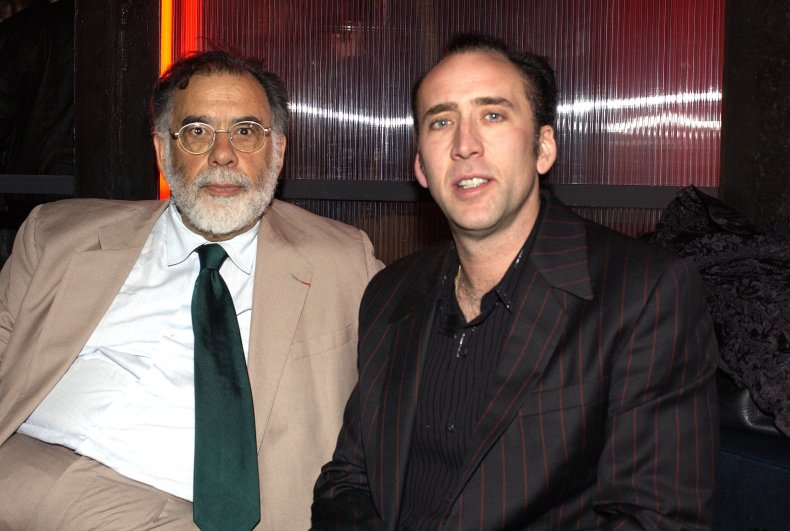 Nicholas Cage is actually part of the Hollywood Coppola dynasty—but his lack of common surname makes it a somewhat unexpected connection.
The Con Air star's father is film executive August Coppola, the brother of the legendary Godfather director, Francis Ford Coppola.
This connection means that Cage is the first cousin of Sofia Coppola and Jason Schwartzman.
Explaining why he doesn't use the same last name as his famous uncle, Cage told 680News in 2011: "Nicolas Coppola was a very scared little boy, and I had to sort of re-invent who I was going to be to make my dreams come true."
Margaret Qualley and Andie MacDowell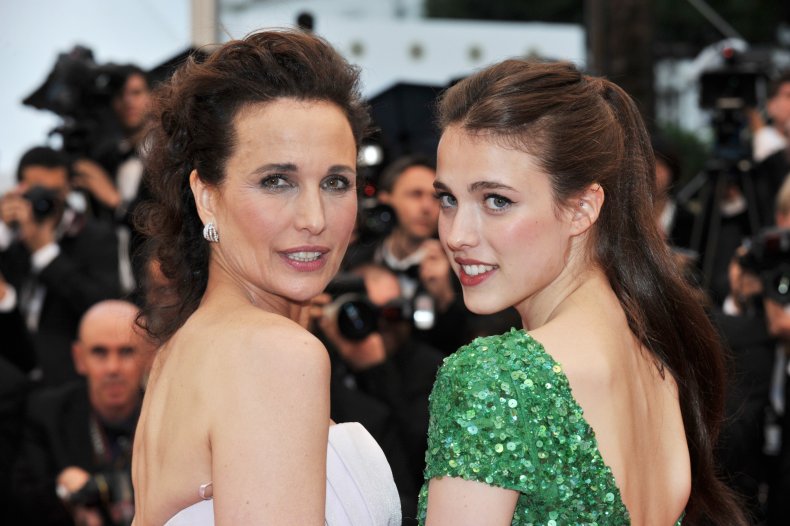 One where the clue is not in the name. A relatively new face in Hollywood, Margaret Qualley's acting credentials are steadily increasing with roles in HBO's The Leftovers and FX's Fosse/Verdon.
Qualley also gained more attention for starring in Quentin Tarantino's Once Upon A Time in Hollywood but readers may not know she is actually the daughter of rom-com legend Andie MacDowell, of Groundhog Day and Four Weddings and a Funeral fame.
Liev Schreiber and Pablo Schreiber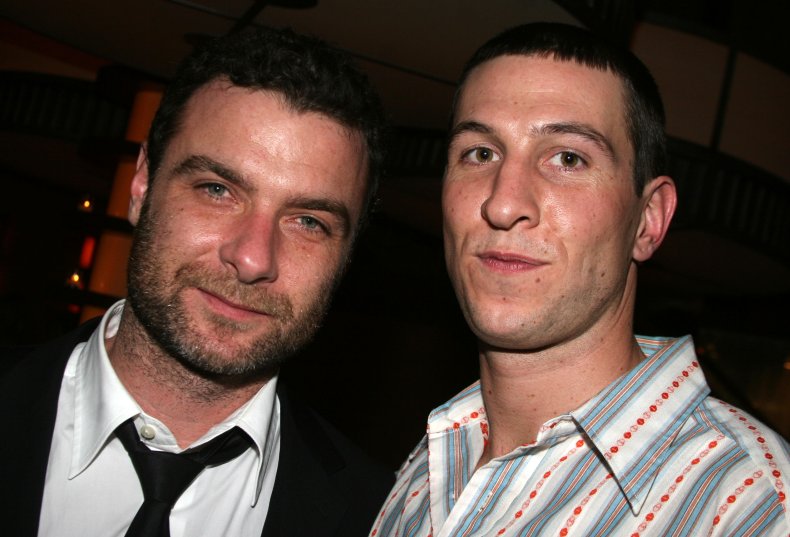 Ray Donovan star Liev Schreiber is the older half-brother of Pablo Schreiber, aka Pornstache from Orange is the New Black and Nick Sobotka from season two of The Wire. The siblings are the son of actor Tell Carroll Schreiber.
Emily Blunt and Stanley Tucci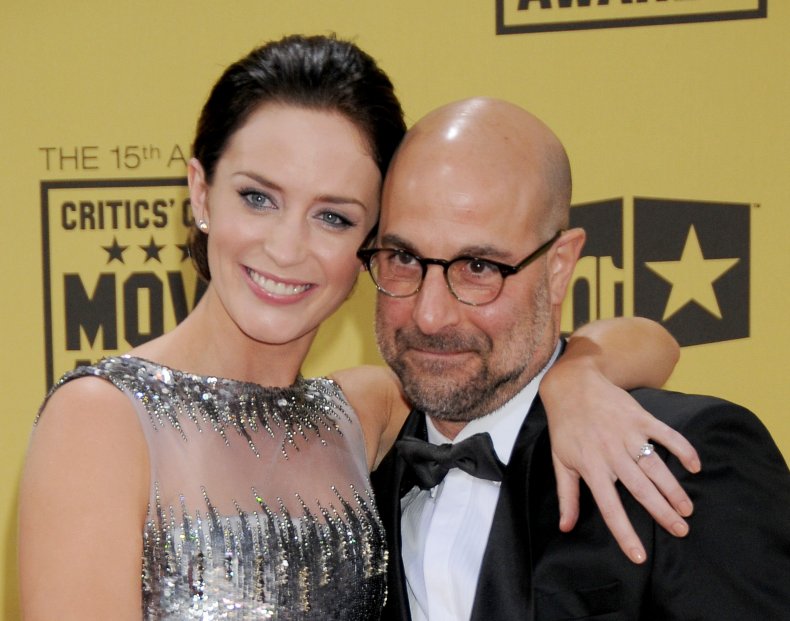 Emily Blunt and Stanley Tucci are in-laws, with the latter married to Felicity Blunt, Emily's sister.
Felicity and Stanley actually met at Emily's wedding to John Krasinski in 2010 and they now have two children together, as well as Tucci's three children from his marriage to late wife Kate Tucci, who died in 2009.
Tracee Ellis Ross and Diana Ross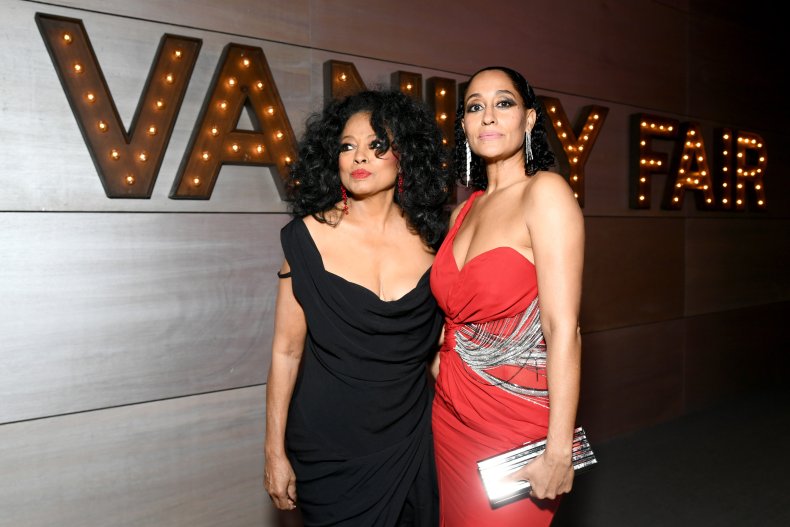 Sitcom favorite Tracee Ellis Ross has the same last name as her mother, Diana Ross, but has carved out a solid career in her own right.
Despite being the daughter of an icon, the younger Ms. Ross has a successful television career, beloved for her roles in shows like Girlfriends and Blackish.
"Being my mom's child, of course, duh, that's some big shoes to step into, she's just an international icon and beloved by the world and broke barriers and opened up roads, etc.," she said of her mother to PA.
Florence Pugh and Toby Sebastian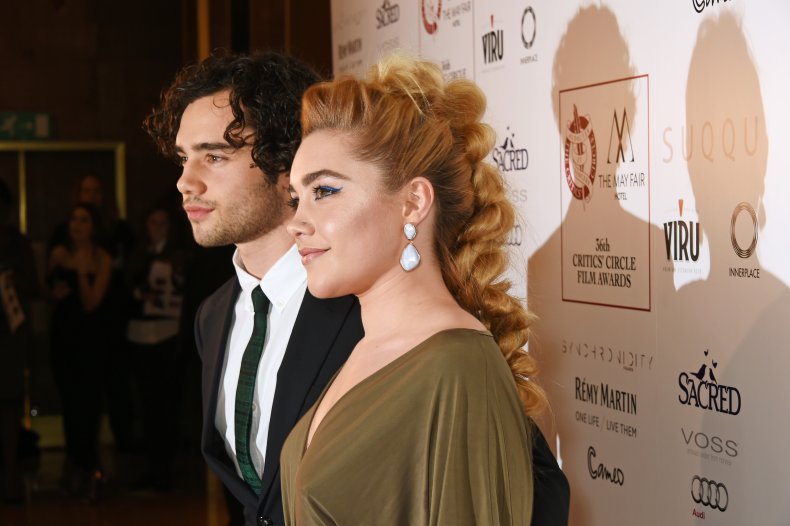 Current Hollywood darling Florence Pugh is pretty much a household name at this point thanks to her roles in Midsommar and Little Women, but her older brother was previously in the world's biggest television show.
Game of Thrones may recognize Toby Sebastian Pugh, who just goes by Toby Sebastian, as the short-lived Trystane Martell in seasons five and six.
Amy Schumer and Chuck Schumer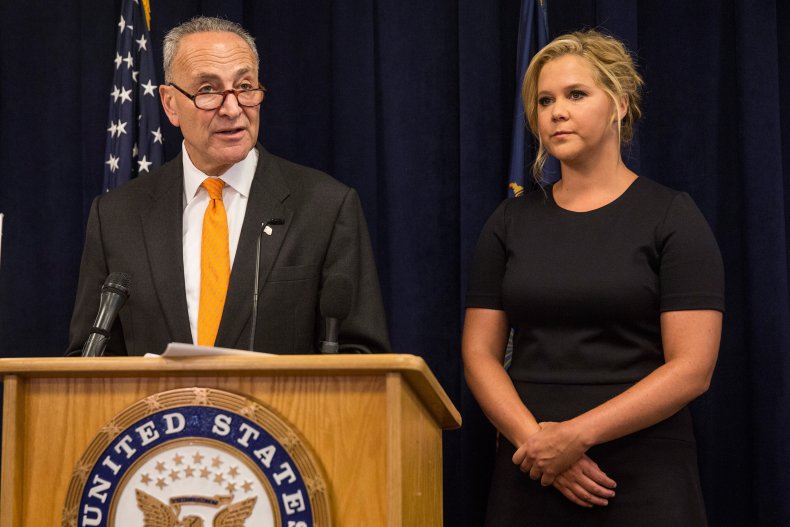 If you thought Amy Schumer and Chuck Schumer may have been related due to their surname then you thought right—the comedian is the second cousin of the Senate Majority Leader.
The New York senator is the first cousin of Amy's father.
Lily Allen and Alfie Allen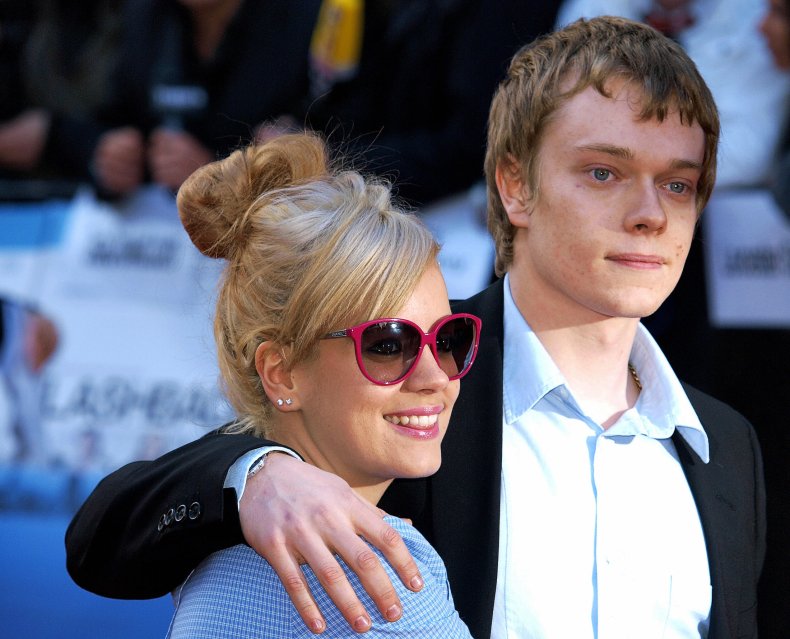 Another set of talented siblings. Iconic singer Lily Allen is the sister of Alfie who is famous for playing Theon Greyjoy in Game of Thrones.
The siblings' dad is actor Keith Allen who has starred in films such as Trainspotting, The Others and Shallow Grave.
Jenny McCarthy and Melissa McCarthy
Jenny McCarthy and Melissa McCarthy, the TV presenter and comedian are first cousins and grew up together.
Jenny even shared a great childhood throwback of their youth, saying: "Me, my sis and my cousin Melissa. 102 degrees at the zoo, not happy campers."
Antonio Banderas and Dakota Johnson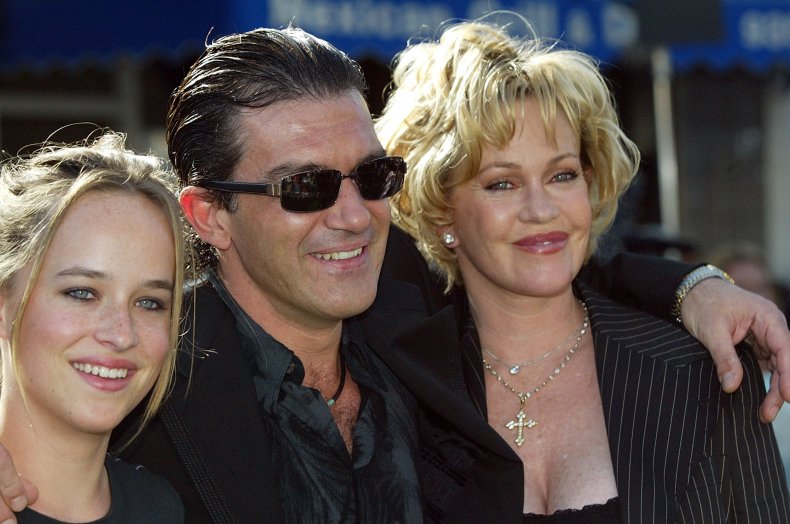 Desperado star Antonio Banderas was married to Melanie Griffith, who is the mother of Dakota Johnson, making him the 50 Shades of Grey star's stepfather.
However, he and Melanie divorced in 2015 after nine years of marriage.
Barbra Streisand and Josh Brolin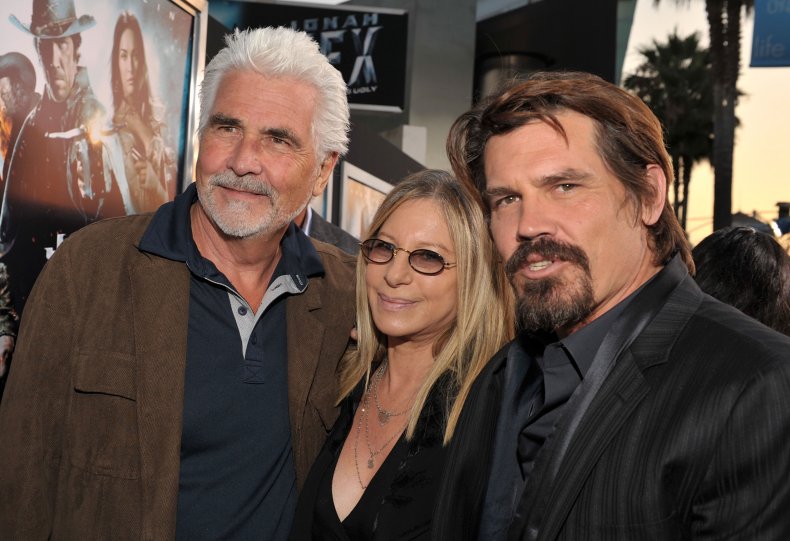 The Funny Girl actress has been married to James Brolin, since 1998, making her Josh Brolin's stepmother.
Jason Sudeikis and George Wendt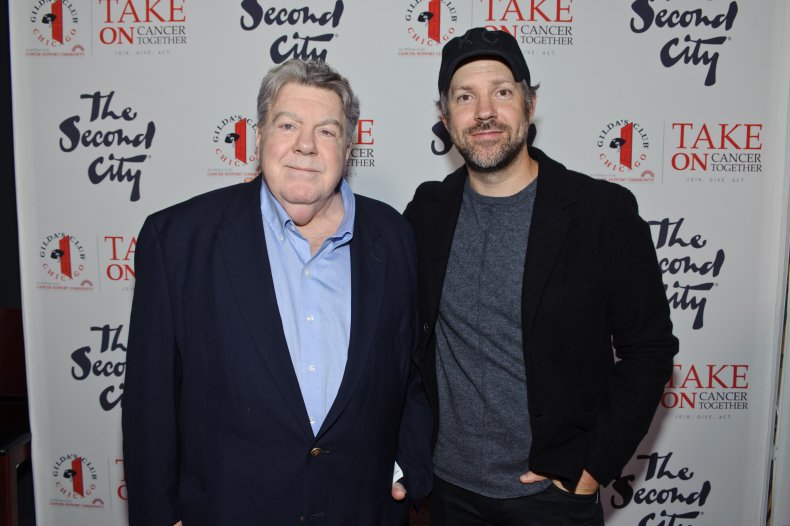 Ted Lasso star Jason Sudeikis is the nephew of funnyman George Wendt, who is best known for Cheers.
"He's always been very encouraging, but there was no Tuesdays With Morrie kind of relationship between him and I," Sudeikis said of his uncle in Playboy magazine. "He didn't take me to the park to explain comic timing. There was nothing like that. He was just a good example that being an actor was a viable option."
Christian Bale and Gloria Steinem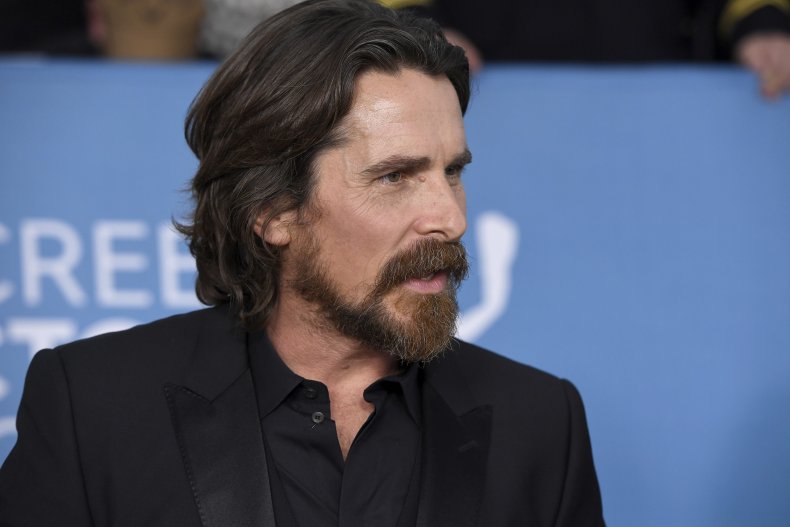 American Psycho star Christian Bale is the stepson of feminist author Gloria Steinem, who was married to the actor's late father, David Bale.
Gwyneth Paltrow and Blythe Danner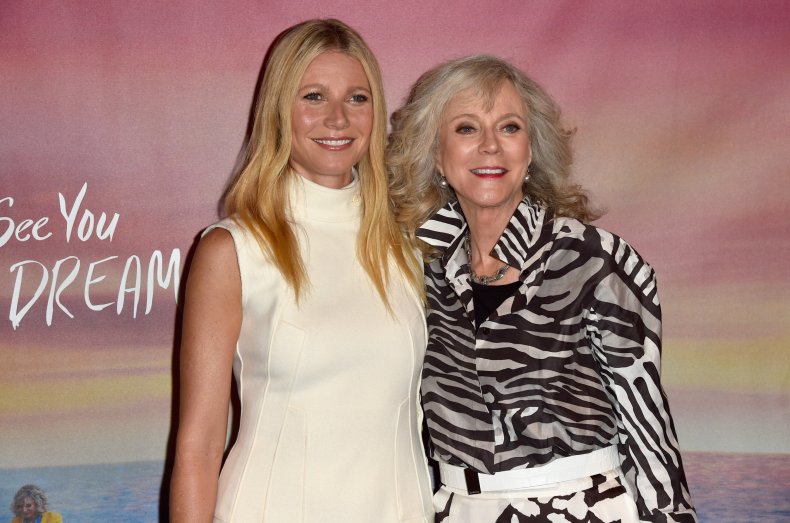 Oscar-winning actress and Goop founder Gwyneth Paltrow is the daughter of actress Blythe Danner.
The Shakespeare in Love actress posted a sweet birthday tribute to her mother in earlier this year, writing: "This beautiful creature fills our hearts with so much warmth."
Kiefer Sutherland and Donald Sutherland and Sarah Sutherland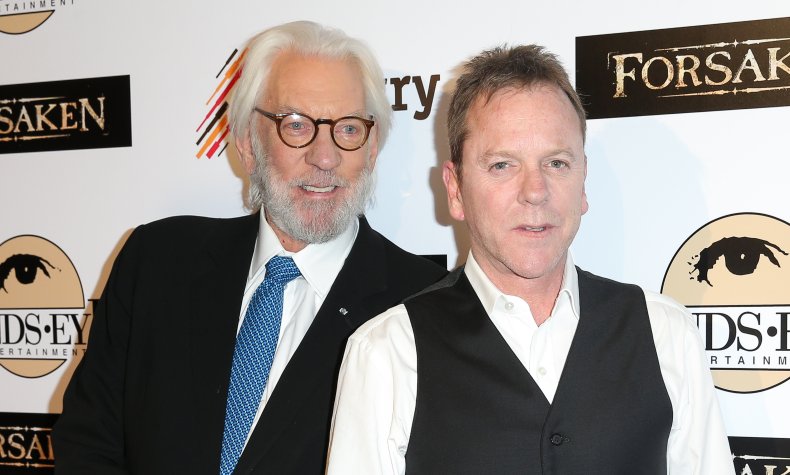 Kiefer Sutherland of 24 fame is the son of veteran actor, Donald Sutherland. The two played father and son on screen together in 2015's Forsaken.
Kiefer is also the father of Veep actress Sarah, who told Harper's Bazaar in 2017 that she and her dad "don't talk about work very much."
Mariska Hargitay and Jayne Mansfield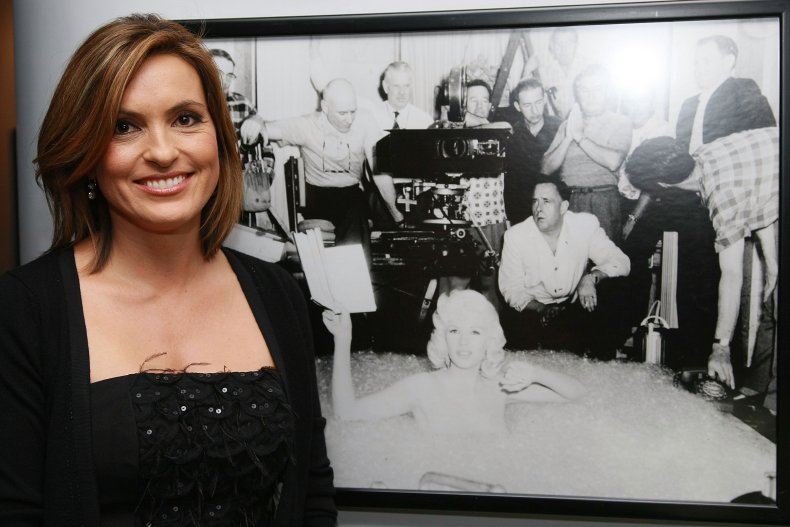 Mariska Hargitay, who is well known and beloved for playing Olivia Benson on Law & Order: Special Victims Unit for many years, is the daughter of Hollywood pin-up, Jayne Mansfield.
Wyatt Russell and Goldie Hawn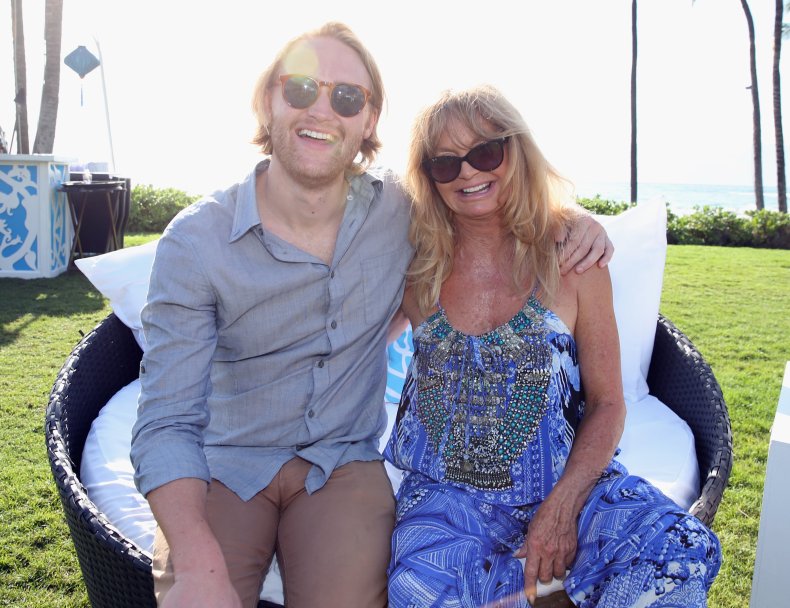 Wyatt Russell, known for his appearance on the "Playtest" episode of Black Mirror and Amazon Prime's Lodge 49, is the son of actors Kurt Russell and Goldie Hawn. He is also the half-brother of Kate Hudson.
Riley Keough and Elvis Presley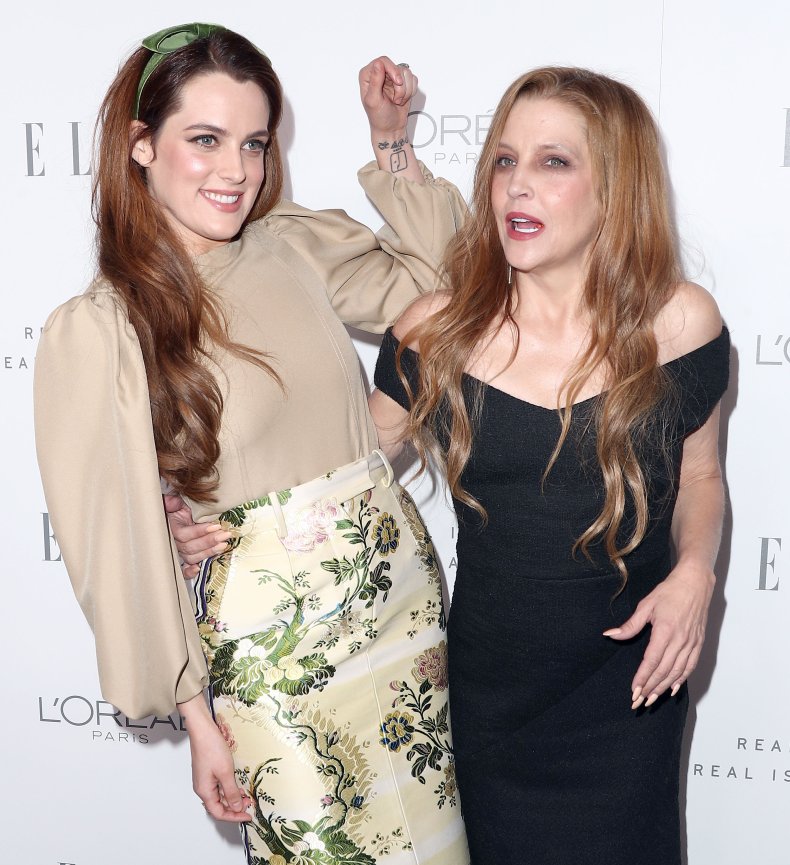 Riley Keough, who film fans will know from Mad Max: Fury Road and Logan Lucky,is the granddaughter of Elvis Presley.
The actress actually comes from music royalty—she is the daughter of Lisa Marie Presley, her grandparents are Elvis Presley and Priscilla Presley and Michael Jackson was her stepfather.
"People always ask, 'How crazy is it that your grandpa was Elvis and your stepdad was Michael Jackson?' I make them happy and say, 'Yeah, it's soooo crazy!'" Keough revealed to Esquire. "But actually, I don't think about it, ever...But I always wanted my own money."